Description
'Celtic Chaos 2019' – a bigger, better and all round more amazing version of our 2018 Burning Man theme camp. Once again our unique mix of music, craic and chaos will be hitting the playa, and playing host to some of the best parties in Black Rock City.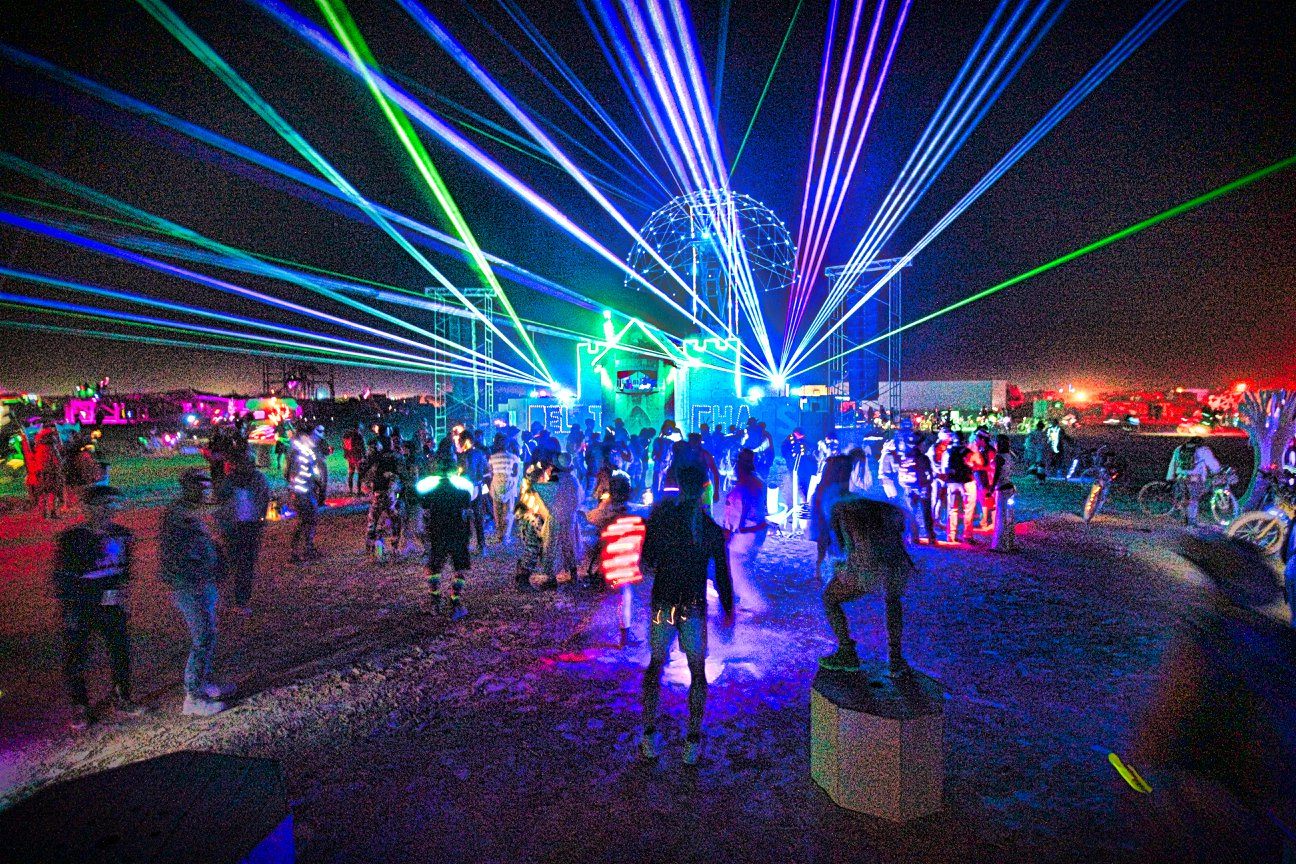 We are a family!
For those of you who have been to Burning Man before know the importance of having a family of like minded people who look out for one another and contribute positiviely to each others Burning Man experience. This is what Celtic Chaos seeks to do. On top of that, what makes Celtic Chaos special is that the camp strives to create a memorable and special experience to everyone that visits our camp. Think of the camp as our home and we want to share our home, love, positive energy and Irish charm with all of the Playa. Want to be part of it? Keep reading...
Being part of Celtic Chaos
Registration fees this year are $475 USD per person with a $100 camp fee reimbursement for the first 20 participants who register for our camp AND commit a minimum of 5 hours of take-down responsibilities on Monday-daytime. If you fulfill your commitment, you will receive this reimbursement no more than 30 days after Burning Man ends.
Registration does not relieve you of participation. Participation is one of the main tenets of Burning Man: it is an essential ingredient for our camp and the greater Burning Man community. We need each and every one of you to commit to 2+ responsibilities, which we will share via online sign-up forms with all paid registered campers in early Summer. Roles span the range of bartending, cooking, camp supervision, ice retrieval, and general clean-up.
With regards to camp fees, it is necessary for us to charge $475 per person in order to cover camp costs such as transport, fuel, power, food, and material necessary to create the camp. You should view your camp dues not as a fee but as a way to share a GIFT to the Burning Man community & to allow Celtic Chaos to exist.
What we provide!
The registration fee covers the following:
Grounds to park your accommodation (tent, yurt, van, etc… let us know if you're bringing an RV)

A delicious breakfast every morning and a tasty family dinner every evening

Access to our shower facilities (BYO water)

Expenses for:

Food

Alcohol

Camp construction (stage, DJ booth, dance floor amenities/props, shade structure, chill out area, lighting, bar, arts and visuals, small/large construction equipment)

Camp equipment (speakers, sound-system, turntables, generator power for kitchen/stage/lighting facilities, gasoline, audio-visual equipment, furniture etc.)
...which all add up to the best Celtic Chaos experience to date!
If the camp sounds like your kind of thing purchase your camp spot ASAP! Spaces are limited and on a first come, first served basis. We hope that you choose to be part of the chaos we bring to the Playa this year!
Check us out on Facebook and contact us at celticchaoscommunity@gmail.com with any questions or information requests.
**please note, 100% of the camping fees go towards Celtic Chaos camp supplies like food, fuel, sound, bar supplies, camp infrastructure and transport to get all the aformentioned to the playa**