Description
THREE MILLION PEOPLE HAVE CELIAC DISEASE. Unfortunately 97% of people with Celiac Disease have not been diagnosed. Learn about this growing epidemic from the experts when the Celiac Awareness Tour stops in Philadelphia, PA on Saturday, April 28.
Besides meeting medical experts you can watch live cooking demonstrations on the Rudi's Gluten Free Bakery Stage and enjoy gluten-free food samples from dozens of local and national companies including Mim's Kitchen, Nature's Path, Blue Diamond Growers, French Meadow Bakery, Natural Nector, Lisanatti Foods, Kinnikinnick, Rudi's Gluten Free Bakery, Turtle Mountain, Bloomfield Farms, Cabot Creamery, Food For Life Baking Company, Glutino Food Group, Udis Gluten Free Foods, Conte Pasta, Lizbeth Lane, Mediterranean Snack Food Company, New Planet Beer, Philadelphia Gluten Free Pasta, Posh Pop Bakeshop, Quest Nutrition, So Delicious, Vermont Hard Cider, Philadelphia Gluten Free Pasta, and Taza Chocolate!
RAFFLES AND PRIZES!

GENERAL ADMISSION TICKETS CAN BE BOUGHT AT THE DOOR OF THE EVENT FOR $10

CHILDREN UNDER THE AGE OF 12 RECEIVE FREE ADMISSION

FOR MORE INFO ABOUT THE CELIAC AWARENESS TOUR CALL (440) 799-4344!
Presenters:
Alice Bast from The National Foundation for Celiac Awareness www.celiaccentral.org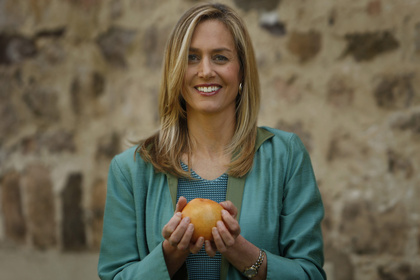 Meet Alice Bast from The National Foundation for Celiac Awareness as she speaks on,
"Restoring Health, Reclaiming Lives."'
The National Foundation for Celiac Awareness (NFCA) is a non-profit organization dedicated to raising awareness of celiac and gluten-related disorders in order to gain a prompt and accurate diagnosis for those suffering, support the health and wellbeing of those with the disease, and facilitate research that will better understand the disorder and find a cure. Visit www.celiaccentral.org for information. Donations are welcomed at www.CeliacCentral.org/donate-online.com
Jennifer Fugo from evolvingwell.com & glutenfreeschool.com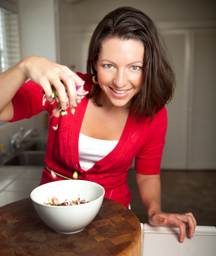 Jennifer Fugo from glutenfreeschool.com and evolvingwell.com will be helping your sweet tooth as she speaks on "Gluten-Free Sugar Addiction." Jennifer Fugo is the founder of Gluten Free School, an online education destination for gluten sensitive individuals to get the guidance they need to make the gluten-free diet stick. She's a certified Health Coach named a "Gluten Free Guru" by Philadelphia Magazine. Jennifer is sought after expert for news contribution on healthy and gluten-free living as well as a speaker, avid blogger and yoga teacher.
Lauren Wuscher from LaurenDavidStyle.com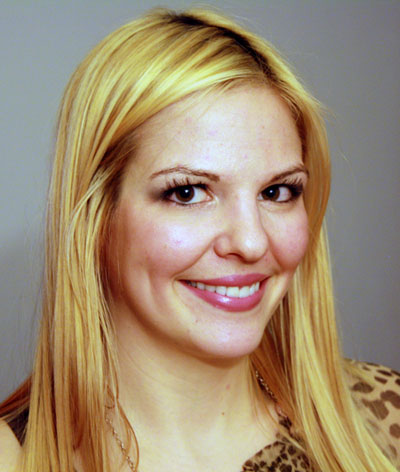 Having trouble staying gluten-free at a party or around the holidays? Lauren Wuscher from LaurenDavidStyle.com will solve your problems as she gives everyone "Simple Tips for Staying Safe During Holidays and Events." Gluten-free doesn't mean party-free! Lauren is the owner of lauren.david.style, your resource for a happy, healthy, allergy-free life. After 2+ years of sickness, stomach pain, and useless doctors appointments, Lauren found out on her own she had food sensitivities that would change her life forever. But there was nowhere she could turn and no resources that focused on gluten and allergy free entertaining, holidays or even wellness and health. So Lauren decided to create lauren.david.style to help people with multiple food allergies and sensitivies live a normal, stree-free life. Find out more at LaurenDavidStyle.com
Dr. Donna Skerry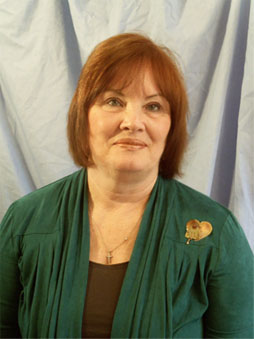 Dr. Donna Skerry has a unique global practice in the treatment of pain, addiction and poor physical/emotional health. She accomplishes that through nutritional education, chiropractic and neuro-emotional techniques.To create a healthy outlook for our children, Dr. Skerry is working to restore basic nutrition through nutritional education for parents and demonstrating cooking alternatives. Through nutritional education, her patients learn how to go back to basics and feel good. Two years ago, after interacting with a group of women entrepreneurs from around the world, she realized that this concern for children being the best they can be was common everywhere.Dr. Skerry's treatment plan entails utilizing the basic foods available, as well as NET therapies, to address a wide range of issues. Her patients come to her with physical complaints and so often she leads themto wellness through a combination of nutritional and emotional therapies. Dr. Skerry is known for mentoring women and by teaching them about restoring good health, losingweight, and restoring energy, they are able to take their knowledge back and become beacons for their communities both in business and health.Before becoming a doctor, Dr. Skerry taught nutrition and empowerment for colleges throughout the country. In Ohio she worked with welfare mothers, helping them to get off the assistance of the government and provide a better life for their families. In New York, she coordinated the STOP-DWI program which included managing enforcement and prevention education. Today she still teaches nutrition and cooking for healthy lifestyles.
Nancy Artus, Ph.D. from GIG of Chester County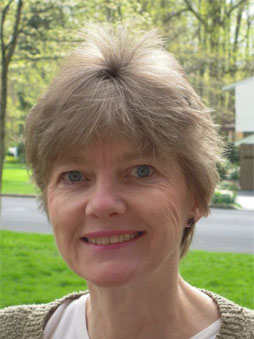 Nancy Artus was diagnosed with celiac disease in 1999 after suffering since early childhood. Her daughter who was eight at the time was diagnosed soon after. As a Ph.D. biologist, she began to learn what she could about celiac disease by reading medical literature and attending medical conferences on celiac disease. In 2009, she founded the support group, GIG of Chester County, a branch of Gluten Intolerance Group of North America (GIG). GIG of Chester County holds quarterly meetings that range from hosting speakers to holding a gluten-free pot-luck or cooking class. Nancy speaks about celiac disease and gluten sensitivity, and gives useful tips for living and raising a child gluten-free.
Christian Gatti, The Couch Tomato Cafe' & The Tomato Bistro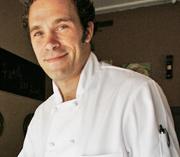 Christian Gatti first fell in love with cooking at age 15, when he took a job as a dishwasher at a local bakery in his hometown of Havertown, Pa. Shoulders down and head low over the basin sink, he often turned and watched bakers make their breads, cookies and cakes. Soon enough, after pestering owners, he was making braided Easter bread in the spring. His passion was born.
Ironically, Christian, a prolific writer, headed to the University of Pittsburgh in 1993 thinking he'd translate his love of food into a food writing career. He studied creative writing and history but it wasn't until he was sitting in a windowsill at University of Pittsburgh reading MFK Fisher's meditational essay about savoring a peach that he realized food was the place to turn to understand life and to celebrate and savor life.
It was also in Pittsburgh where he met his first mentor, the Moroccan and Avignon French-trained chef Driss Boubakri from whom he learned to cook and learned the phrase "With love," which was meant to be the mantra beneath cooking.
In Pittsburgh, Christian worked at and eventually became the head baker at an artisan bakery. He worked at a number of restaurants in Pittsburgh and returned to his hometown of Philadelphia to work at stalwarts such as the socially-conscious, and one of Philadelphia's first farm-to-table restaurants White Dog Café and Old City's City Tavern. The Tavern allowed Christian to combine his love of history and food. There, he realized the deep roots of American cooking and has since devoted himself to resolving America's inferiority complex that all good things in food don't only come from Europe. Working under Tavern's owner Walter Staib, head of Concepts By Staib, Christian helped to open hotels and resorts nationally and internationally, working with menu development and staff training with clientelle such as Benchmark Hotels, Shula's Steakhouse and Sandal's Resorts. It was a privilege to learn from Staib, one of the nation's most knowledgeable and internationally-respected chefs.
Gatti then opened his own restaurant in Bala Cynwyd, PA called Avril, where he combined his classical French training to create a menu that is Southern French meets Northern Italian bistro. Focusing on seafood, upscale savory pastries, homemade pastas and breads, Avril was all about the food. After roughly four years had passed, Gatti then decided to leave the business of ownership and head back into kitchen, working for the owners of well established "The Couch Tomato Cafe'" and "The Tomato Bistro" in Manayunk. There he has infused his many years of culinary experience in furthering their well known pizza and salad concept by adding a slew of tapas style small plates and homemade desserts.
Don't forget to "Like" us and find out more information on our Facebook! http://www.facebook.com/celiacawarenesstour
Also featuring many more Local and National Vendors!