Celiac Awareness Tour/Indianapolis

Saturday, March 24, 2012 from 9:00 AM to 2:00 PM (EDT)
Event Details
THREE MILLION PEOPLE HAVE CELIAC DISEASE. Unfortunately 97% of people with Celiac Disease have not been diagnosed. Learn about this growing epidemic from the experts when the Celiac Awareness Tour stops in Indianapolis, Indiana on Saturday, March 24.
Besides meeting medical experts you can watch live cooking demonstrations on the Rudi's Gluten Free Bakery Stage and enjoy gluten-free food samples from dozens of local and national companies including, B & G Foods, Blue Diamond Growers, French Meadow Bakery, Bee Free Gluten Free, Lisanatti Foods, Udi's Gluten Free Foods, Food For Life Baking Company, Kinnikinnick, Rudi's Gluten-Free Bakery, Nature's Path,  Bloomfield, Crunchmasters, Mandy's Allergen Free,  Endangered Species Chocolate, Andean Dream Quinoa, Tandoor Chef, Erewhon, Wayfare, AllerEnergy, Silvana's Arize Corporation, Isabella's Best, and Woodchuck Hard Cider. 
Raffles and Prizes

General Admission Available At Door

Children 12 and Under are Free

For More Information Please Call Us (440) 799-4344!

Featuring:
             Stockpilingmoms.com's Melissa Jennings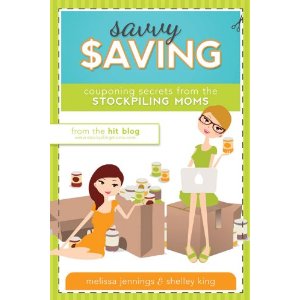 Meet Melissa Jennings from Stockpiling Moms as she teaches us all to s
ave money on gluten-free!! 
Since 2009 Melissa 
Jennings and Shelley King have blogged at Stockpilingmoms.com and made it their mission to save money for their families and help others do the same. Learn from their expertise as they share tips for savvy living, building your own stockpile, and strive to live a debt-free life! From blog to book they have authored Savvy Savings Couponing Secrets from the Stockpiling Momswhich released in January 2012 and is published by Cedar Fort Publishing Company. Melissa 
feeds her family of 3 on a budget of $150 a month including organics and gluten free.  She was diagnosed with a gluten intollerance in the fall of 2011.  As stay-at-home moms for six years, they know what it takes to live a savvy lifestyle and to live within a budget. 
Chef of the Future Peter Klarman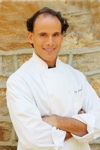 Chef Peter Klarman from Chef of the Future will have your mouth watering as he cooks up a storm on stage! 
His book, "Better Food for a Better You," will be out this spring! 
While overcoming some personal health issues, Peter began learning about  more food and nutrition and how to use basic foundational health principles to his recipes. Since completing a culinary training program four years ago, he has worked in various restaurants in Louisville, Kentucky and in the food service kitchens of Wild Oats and Whole Foods Markets. In addition, he has been a personal chef for people with various health concerns and presented several food demonstrations. Having tried different approaches to food, he realizes the importance of empowering himself and others about making better 

and it's your responsibility to keep it healthy. Afterall, who else has to live in it but you?
Chef and President of Mandy's & More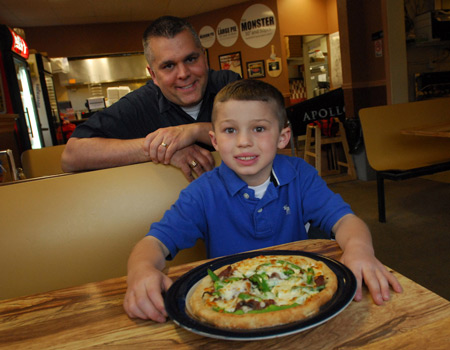 Missing out on your favorite pizza? Join Steven Negri from Mandy's Pizza & More as he brings back the joy! Steven will be presenting "You Can Enjoy Pizza" as he shows all pizza lovers how to make a scrumptious pizza! 
While earning both local and national pizza competition awards, Mandy's newest achievement is the development of the only allergen-free pizza in the United States.  Developed for their young son who suffers from multiple severe food allergies.  The invention of this product has lead Mandy's to be the "go-to" place for those who suffer from either food allergies, celiac disease, autism and even ADHD which all follow a gluten-free lifestyle.  Along with their unique menu offerings, Mandy's has won several competitions with their White Pizza and their Buffalo Chicken Pizza.  With a strong commitment to quality and homemade ingredients Mandy's stands ahead of the back by not sacrificing the best products to increase profits.
Dr. Urvi P. Vyas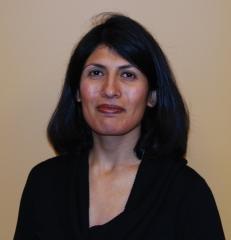 "To be or not to be...gluten free." Dr. Urvi Vyas answers all your gluten questions as she explores how gluten can negatively affect health and how to find out if you are gluten sensitive.  A large body of research is correlating gluten to aggravating chronic pain, thyroid disorders, irritable bowel syndrome, attention deficit, and autism in addition to a diagnosis of Celiac Disease. Dr. Urvi P. Vyas received her Doctor of Chiropractic degree from Logan College of Chiropractic in St. Louis,Missouri in August 2003. She attended Ohio State University for undergraduate work in Biology and Microbiology and minored in Spanish. Dr. Vyas also completed her chiropractic preceptorship at Pain Management of Indianapolis, a multidisciplinary clinic, graduating on Dean's List. Over the years, Dr. Vyas' clinical practice experience includes spinal corrective care and rehab, wellness and prevention, family care, and brain based chiropractic/functional neurology.  In addition, she has continued to fuel her passion for nutrition, through seminars, books, and research and has implemented evidence based clinical protocols to serve each patient's individual needs. Science, research, and clinical results strongly correlate a variety of health problems to gluten sensitivity.  In addition to gluten allergies and Celiac Disease, gluten intolerances are correlated with not only digestive disorders like irritable bowel syndrome, but chronic pain, thyroid disorders, attention deficit disorders, and even autism spectrum.  Through her research, study, and experience, Dr. Vyas is passionate about educating the community about true health care and improving quality of life.
Health Coach Page St. Clair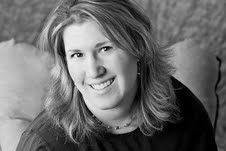 Meet health coach, gluten-free baker, and host of allergy free parties Page St. Clair. "Our life is a journey and along that journey we can run into some bumps. 8 years ago my "bump" was diagnosis of gluten intolerance. It threw me into a world I never knew about. I threw myself into learning as much as I could. I began helping people I ran into at the health food store and grocery store. That grew into a desire to teach people about how to live gluten free healthy. I know that living gluten free doesn't have to lack in anything. This lead me too begin classes at Integrative Nutrition and change my course from school teacher to health coach."
Don't forget to "Like" us and find out more information on our Facebook! http://www.facebook.com/celiacawarenesstour
Organizer
The Gluten-Free Awareness Tour promotes celiac disease awareness and gluten-free food and beverage products.

Each stop on the Gluten-Free Awareness Tour features presentations by celiac disease experts and gluten-free food and beverage exhibits from local and national gluten-free food and beverage manufacturers.

In 2013 over 100 gluten-free manufacturers exhibited and thousands of gluten-free consumers attended the events in cities across the country, including Detroit, Pittsburgh, Houston, San Diego and San Francisco.
Click the Icons below to follow Celiac Awareness Tour: