Join CHSA, the Chicago Chinese American Museum, and the Center for Railroad Photography & Imagery for a film screening of "Celestials."
About this event
During the late 19th century, the term 'celestial' was used as a pejorative term to insult Chinese immigrants and laborers. Ironically, while there was discrimination towards Chinese workers in the United States, American developers still depended upon the work of Chinese immigrants, particularly when it came to the building of the transcontinental railroad.
The documentary film Celestials showcases six years of collaboration with Stanford University and CHSA to explore the lives of the Chinese railroad workers who built the transcontinental railroad. The film explores three parts: the links between the Chinese workers and their homes in Kaiping, China through groundbreaking archaeological research; painting a composite portrait of workers through oral histories collected from descendants, and finally, the 150-year struggle for Chinese Americans to obtain national recognition for their contributions to American history. Join CHSA for a screening of Celestials, followed by a panel discussion with Stanford Professor of Archaeology Barbara Voss, Award-Winning Local Historian Connie Young Yu, and Director and Producer Barre Fong.
Please note: Live attendance is encouraged for this program. We will not be sending out a recording of the film to those who are unable to attend the program. A recording of the panel discussion will be available for registered guests.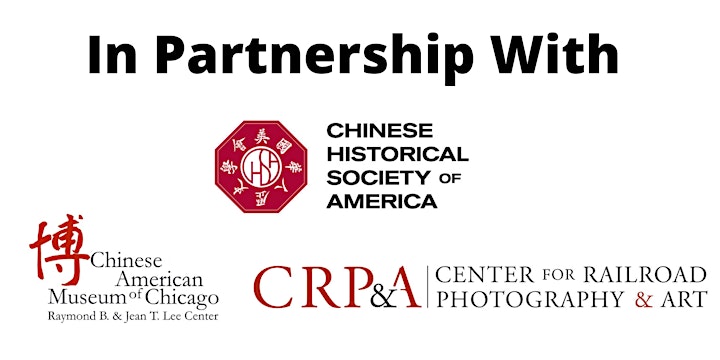 Program Schedule (PDT)
1pm-1:10pm: Introduction to the Film
1:10pm-2:30pm: Screening of Celestials
2:30pm-3:15pm: Panel Discussion
3:15pm-4pm: Audience Q&A (send advance questions to info@chsa.org)
Registration Information
Tickets are available with a suggested donation of $10 to support CHSA.
Space is limited; we encourage you to get your ticket early.
If you are purchasing tickets for multiple viewers in different locations, please register your friend or family member's email address so that the ticket is sent to them for the program.
Please contact CHSA if you have any difficulties registering your friend/family member before the start of the event.
Accessing the Event
After registering for the program, a confirmation email will be sent to your inbox. Please keep this confirmation.
A reminder email that includes online event access, as well as additional information about the program will be sent 24 hours before the start of the event.
A final reminder will be sent out 30 minutes prior to the start of the program. We also recommend that you keep your confirmation email, as this will also provide you with access to the program.
Please do not unsubscribe from Eventbrite emails, as this will impact your ability to receive program updates and access information. Please add "noreply@reminder.eventbrite.com" to your contact list to ensure emails are delivered to your inbox.
Learn how to manage your Eventbrite settings.
#stopaapihate
CHSA stands in solidarity with our Asian American community in denouncing anti-Asian American violence. For Asian Pacific American Heritage Month, CHSA will be celebrating the individuals and contributions of Chinese Americans that have made America great. Join us throughout the month for programs showcasing Chinese American heroes, historical legacies, and civil rights.
Click here to learn about local efforts to support AAPI communities.
Connect with CHSA!
Those who sign-up for this program will automatically be registered for the CHSA newsletter for information about future CHSA programs and museum content.