Description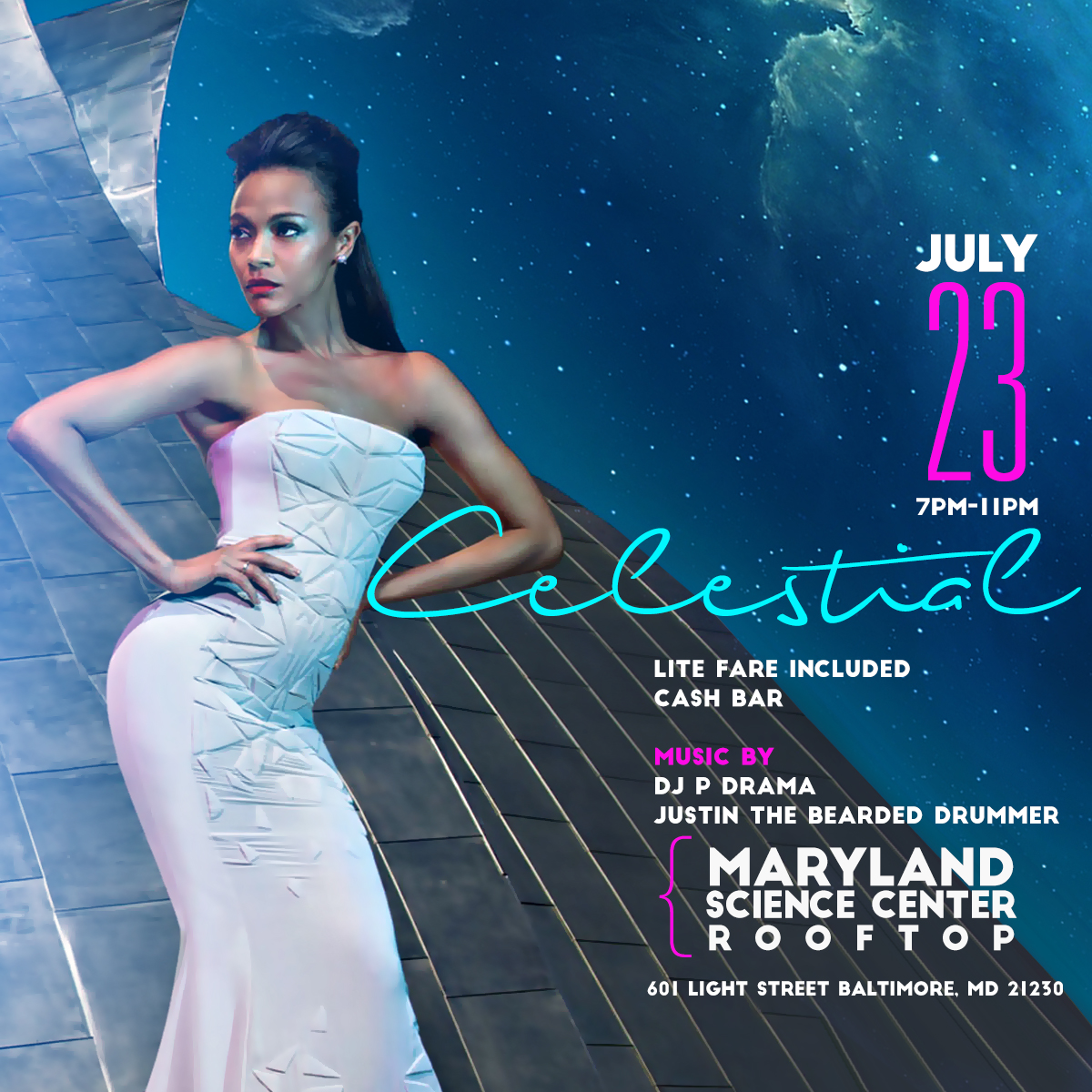 She hasn't found her place under the Sun. Maybe, women like her were meant to walk under the Moon and spread the light among the darkness.
-"Moon-born," V.J.
CELESTIAL: Located at Baltimore's Inner Harbor, the Maryland Science Center Rooftop is the premiere location to have a pictureseque view of Charm City. Watch the yachts go in and out of the harbor as the sun sets and witness and extraordinary experience where nightlife and the stars combine to make a Celestial experience.
Mingle, dance and enjoy an evening of custom cocktails and passed hors d'oeuveres. Enjoy music by one of Baltimore's hottest DJ's, DJ P Drama and Jus10Kase, the Bearded Drummer.
Note:Tickets are non-refundable