Description
CelebsInFashion is a quarterly fashion show series that aligns major and independent brands. For New York Fashion Week in February 2018, we are hosting a 2 part event. The night show is all for love!!
We have produced an enticing event about being sexy and confident. Our designers tell a story of lust and fun from evening gowns and club attire to lingerie and pajamas. Whether you're bringing your boyfriend or girlfriend along or is single and ready to mingle, we have a little bit of everything for you! Make sure you get your tickets now, before they sell out for this amazing lingerie event. This will be a Valentines Day to remember. Must be 21+ to attend.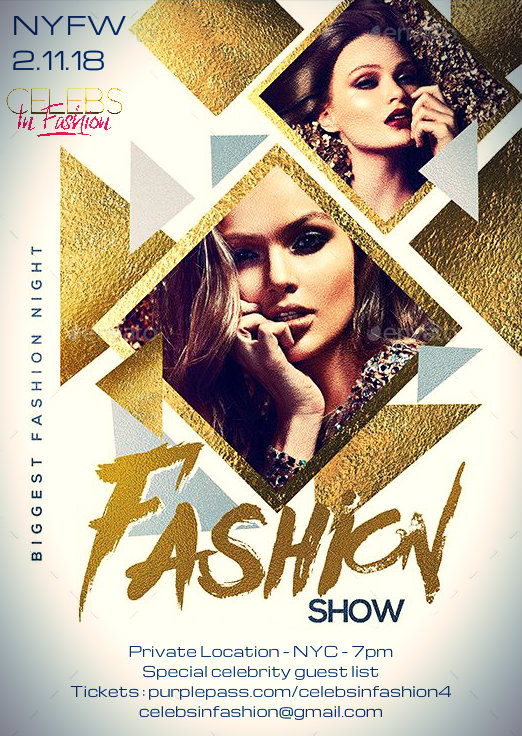 If you are a model, vendor, designer, or media interested in participating, please email us asap at celebsinfashion@gmail.com with the Subject: CIF4 Late Show. More information will be released soon!