Celebrity Film Producer Devon Franklin Speaks For NBA Women's Lawyers Retre...
Description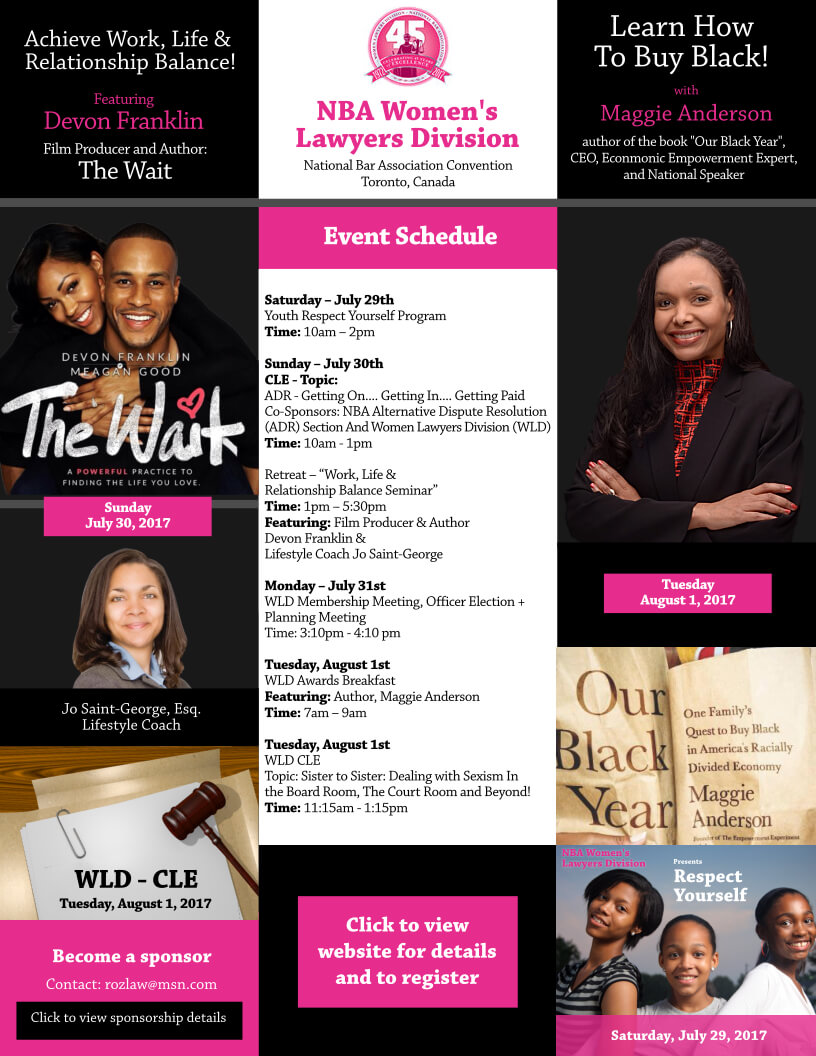 The National Bar Association - which is the oldest bar association of lawyers of color in the United States is hosting its 92nd Annual Convention at the Royal Fairmont Hotel on Toronto, Ontario Canada July 29 - August 5, 2017.
During the convention the Women's Lawyers Division (WLD) is hosting a series of events and programs to encourage, motivate and inspire women lawyers and all women. The NBA WLD invites all women lawyers, women professionals, business owners, moms and civic leaders, organizers and volunetters to take part in these wonderful events.
CLICK HERE FOR DETAILS AND REGISTRATION
These events and programs have been developed in party and promoted by www.MinorityCounselorTV.com (MCV) - the U.S.legal industries first and only legal digital TV network that features the thought leadership of minority lawyers providing legal commentary and talk show perspectives on pressing legal issues that impact minority communities and businesses. Click here to view the LITE Talks show to learn about proposed U.S. criminal justice reforms view NBA legal professional talks.
Click here to sign-up for the free MCTV newsletter to stay up to date with U.S. legal news and information from a diverse perspective.
For questions about the Retreat and Devon Franklin - contact - Retreat Chair - Jo Saint-George - jo@minoritycounselor.com.
For questions about all WLD Events, contact Rosalyn Henderson - WLD Chair - rozm2012@gmail.com. Be sure to put in your subject line of your email: "NBA WLD EVENT QUESTION".