Celebrity Apprentice International HR Edition (How Not to Get Fired)

Wednesday, February 22, 2012 from 7:30 AM to 9:30 AM (CST)
Event Details
Celebrity Apprentice International HR Edition (How Not to Get Fired)!
---
You are invited to the February 2012 education program of the Houston International HR Roundtable.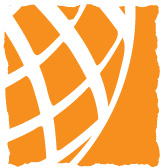 The International HR Special Edition of Celebrity Apprentice premieres on February 22 and you are the celebrities!  Do you know the challenges and mistakes that can get you eliminated from the competition? Our host will be international lawyer Jordan Cowman!

You will learn the pitfalls to avoid when dealing with "termination issues" including:
Stealth Expats

Managing Expat Expectaions

The "Psycho" Expat

The "Stealth" Expat

Reference Letters

Employee Titles

Tax issues (Tax???)

Please bring yourself and a friend and get ready for a fun, lively and informative presentation of the the most pressing international HR issues. Don't miss this important and timely presentation!
---
Jordan W. Cowman focuses his law practice on transnational projects and
transactions, labor and employment, international agreements, public international law and policy, and corporate compliance. He has a broad range of international experience representing and
advising governments and international agencies on policy issues, as well as multinationals in industries including: logistics,
technology, transportation, energy, defense, manufacturing, retail, banking, food, aviation, chemical, hospitality, insurance, manufacturing and private equity.
Mr. Cowman received his B.A. and J.D. from the University of Texas at Austin. Following law school, he was a law clerk for the Honorable Joe J. Fisher, U.S. District Court for the Eastern District of Texas. He is a member of the state bars of New York, Washington, D.C. and Texas. Mr. Cowman is a member of the American Bar Association, and is admitted to practice before the U.S. Court of International Trade; the U.S. District Courts for the Northern, Western, Eastern and Southern Districts of Texas; the U.S. District Courts of the Eastern and Western Districts of Arkansas; as well as the U.S. Court of Appeals for the 5th Circuit.
Mr. Cowman is a director of the Texas Business Hall of Fame, the Dallas Assembly, the Dallas Committee on Foreign Relations and a member of the U.S. Council for International Business' International Labor and Employment Law Committee. He was an employer advisor to the United Nations' International Labor Organization in 2002, 2003 and 2004. He is past chairman of the Texas Lyceum Association.
Recognized by Chambers as a leading practitioner, Mr. Cowman was named in 2003, 2004, 2005, 2006, 2008, 2009 and 2010 surveys of his peers as a Texas "Super Lawyer" in labor and international law; in D Magazine as one of the "Best Lawyers Under 40" (May 2002); and in Texas Lawyer as one of the "Top 40 Lawyers Under 40" (September 2001).
---
Event Reminder:
The South West Totally Expat Show will be in Houston on February 27.  Houston International HR Roundtable is a proud Partner Organization of The Forum for Expatriate Management and we look forward to meeting up with you.  Attendance is FREE for Corporate HR and there is a small charge ($220) for service providers. (reduced to $200 for any member who uses discount code HIHRSWTX at the time of booking).


---
HRCI credits have been applied for.
Host Sponsor - Deloitte Tax LLP
Please contact us regarding other sponsorship opportunities.

When & Where

Heritage Plaza
Deloitte Center For Energy Solutions
1111 Bagby Street, Suite 4500
Houston, 77002


Wednesday, February 22, 2012 from 7:30 AM to 9:30 AM (CST)
Add to my calendar
Organizer
Houston International HR Roundtable
The Houston International HR Roundtable is committed to developing Houston as the Global Center of Excellence for International Human Resources.  We are the leading education and networking organization in Houston for international HR professionals, including international and domestic service providers.  Our members include international HR professionals from the largest multinational energy companies to small companies going global for the first time.
Members have the opportunity to enhance their careers through our exceptional learning programs.  Our education programs feature internationally recognized experts in all aspects of international HR and expatriate management.    Membership in the Houston International HR Roundtable also offers unique networking and mentoring opportunities.
We welcome you to join us!
Larry Scott
Houston International HR Roundtable

Celebrity Apprentice International HR Edition (How Not to Get Fired)