Description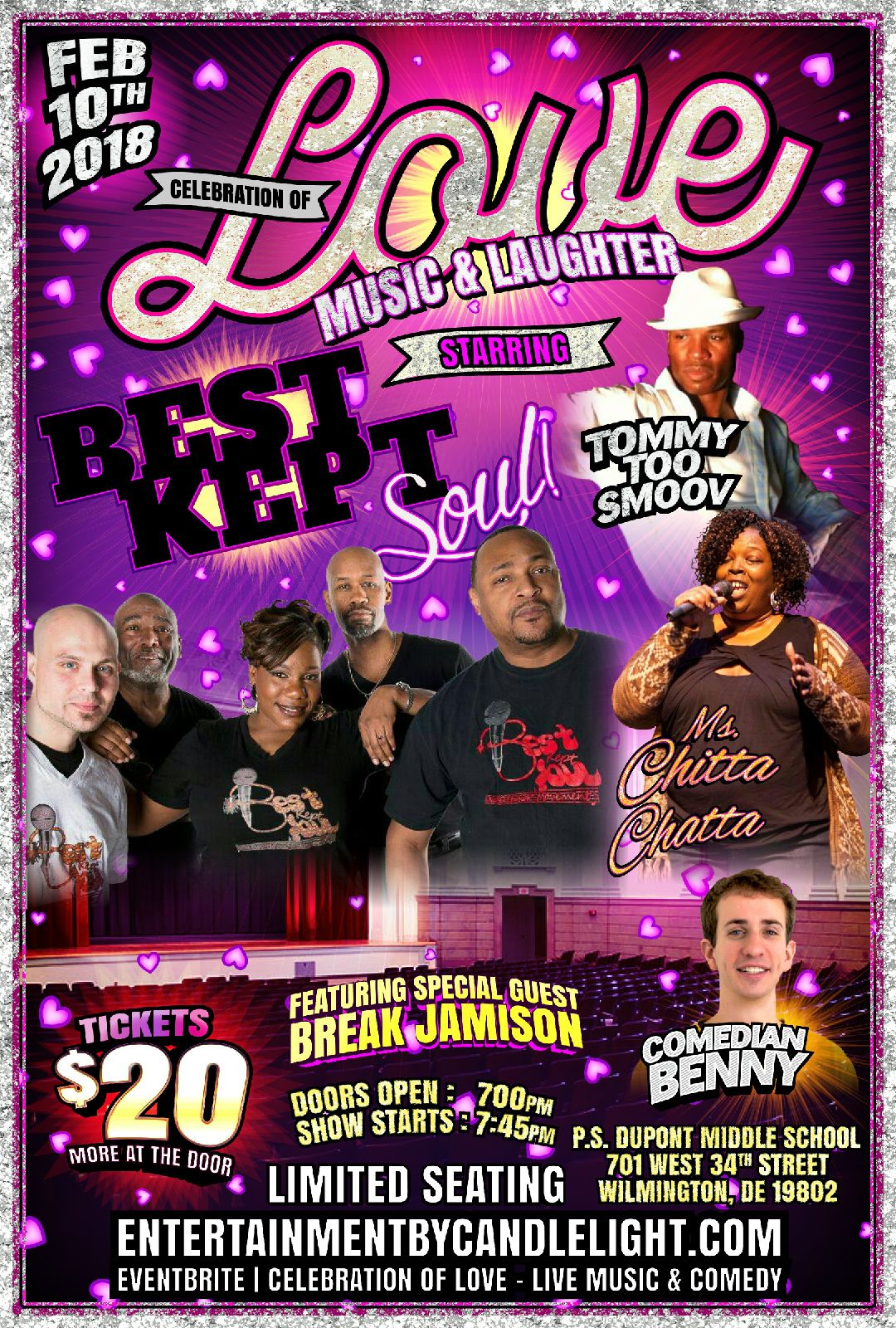 Your Mission, as someone who is committed and in love, should you decide to accept it, will already be a success. We at Entertainment by Candlelight LLC promise to deliver a memorable night of live music, comedy, and fun.
On tap will be Delaware's Premiere live music Rhythm and Blues bands Best Kept Soul. They will be performing a number of 90's, 80's and 70's classic songs that will for sure have you tapping your foot and singing aloud.
In addition to having live music you and your Committee to Love will be treated to a night of comedy. Hosted by the man of dozens of faces Mr. Tommy Too Smoov. Laugh so hard that you will have trouble breathing with classic comedy of Mr. Benny Feldman with his unique and hilarious outlook on life. Presenting a female's prospective of life we have the incomparable and Miss. Chitta Chatta. Finally Local funny man and Native son Mr. Ty "Breakout" Jamison has also been added.
Don't wait, buy your tickets early as well as come early, to check out all the small business owners and vendors that will be on site. They will be offering a number of services and products for your enjoyment. Ranging from great eats, photography, fun activities, and jewelry.
As committed couples, sometimes we get caught up the grind of life and lose sight of each other. This will be a chance to get out among other likeminded people and make new connections and friends. We at Entertainment by Candlelight LLC look forward to servicing you for many years to come.