Description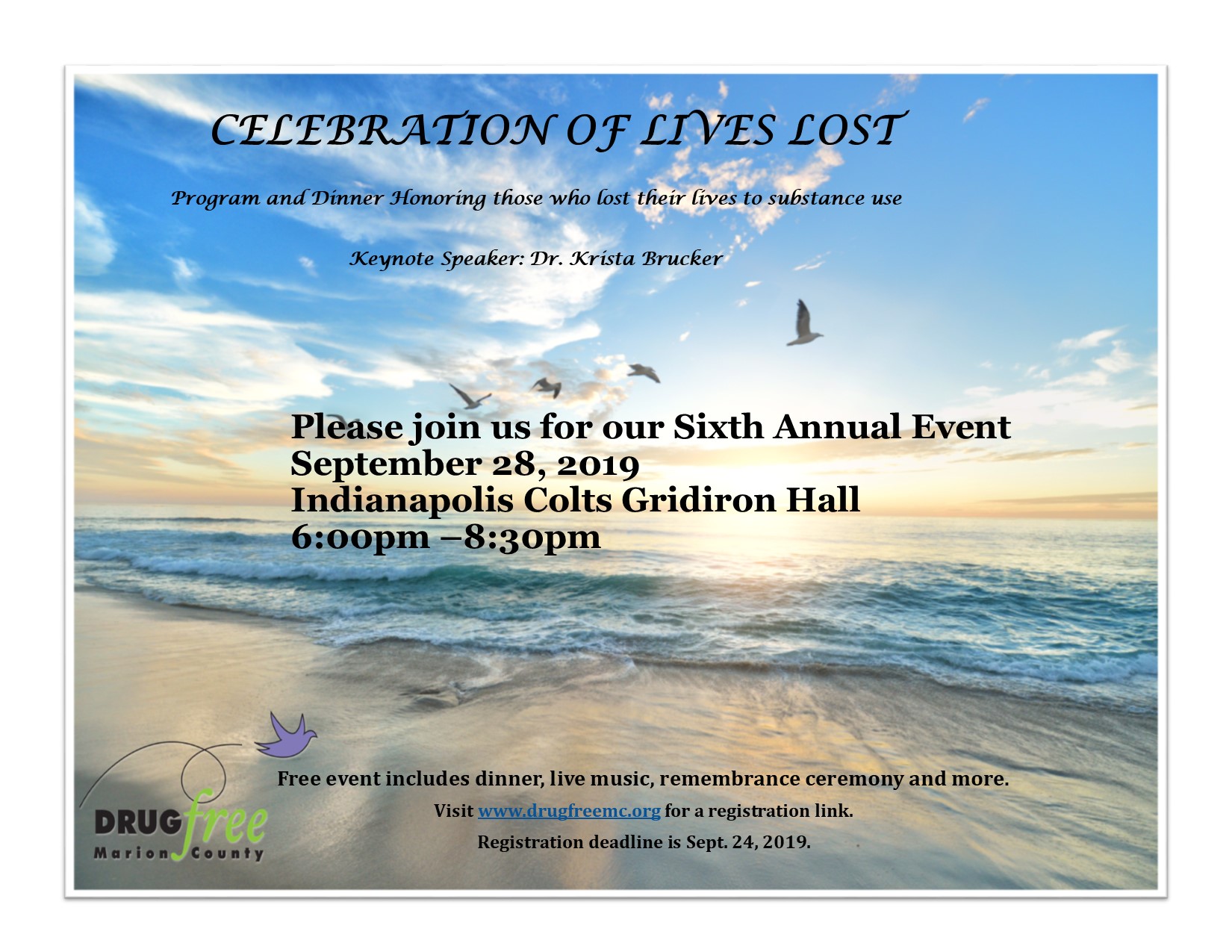 Please join us for Drug Free Marion County's Sixth-Annual Celebrations of Lives Lost
The Celebration is a positive remembrance of the value and potential of each individual whose life will be honored. The evening features a Recognition of Lives Lost, as the name of each individual being honored is read along with the date of the person's passing. Attendees are invited to submit photos and information about their loved ones, to be represented in the evening's event through a special memento.
Free event includes dinner, live music, remembrance ceremony and more.
The Celebration of Lives Lost event is free, but registration is required by Tues, Sept. 24 at 5 p.m. For questions or more information, call Drug Free Marion County at 317-254-2815.

---

Note: If you like to honor a loved one please provide a Photo, Brief Bio, a year of Birth and Passing, Please email information to jmay@drugfreemc.org