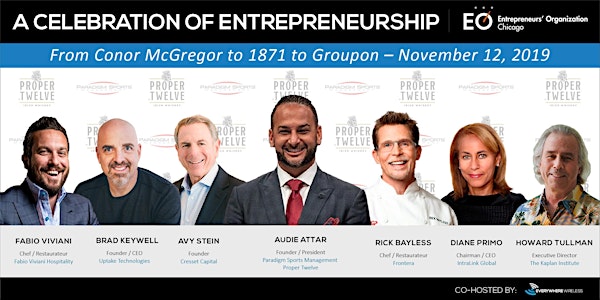 Celebration of Entrepreneurship: Drinks, Food & Experience Sharing
When and where
Location
Moonlight Studios 1446 W Kinzie St Chicago, IL 60642
Description
EO Chicago cordially invites you to celebrate the city's best and brightest entrepreneurs! Last year, our inaugural Celebration of Entrepreneurship attracted over 400 professionals and entrepreneurs. Some notable participants included the founder of @properties, Cards Against Humanity and Boka Restaurant Group, along with the heads of 1871 and Sterling Bay. This year, you'll hear the stories of RXBar, Groupon and Conor McGregor, along with Howard Tullman, Rick Bayless, Troy Henikoff and many more.
Similar to last year, four student entrepreneurs will compete as part of the Global Student Entrepreneur Awards ("GSEA") -- think Shark Tank for students -- with the winner receiving $10,000 and the opportunity to represent Chicago at the National GSEA ceremony. All proceeds are donated to Network for Teaching Entrepreneurship (NFTE) and Women's Business Development Center on a 50/50 basis.
Sponsorships sold out last year so be sure to book early! Sponsorship opportunities, GA and VIP tickets are on sale now. Click Tickets to view and register today. Come share some innovative cocktails, bites and business growth experiences with other professionals at Moonlight Studios in the West Loop. November 12th is the date! Many more speakers and judges will be announced soon.
Feel free to browse photos from last year's event here.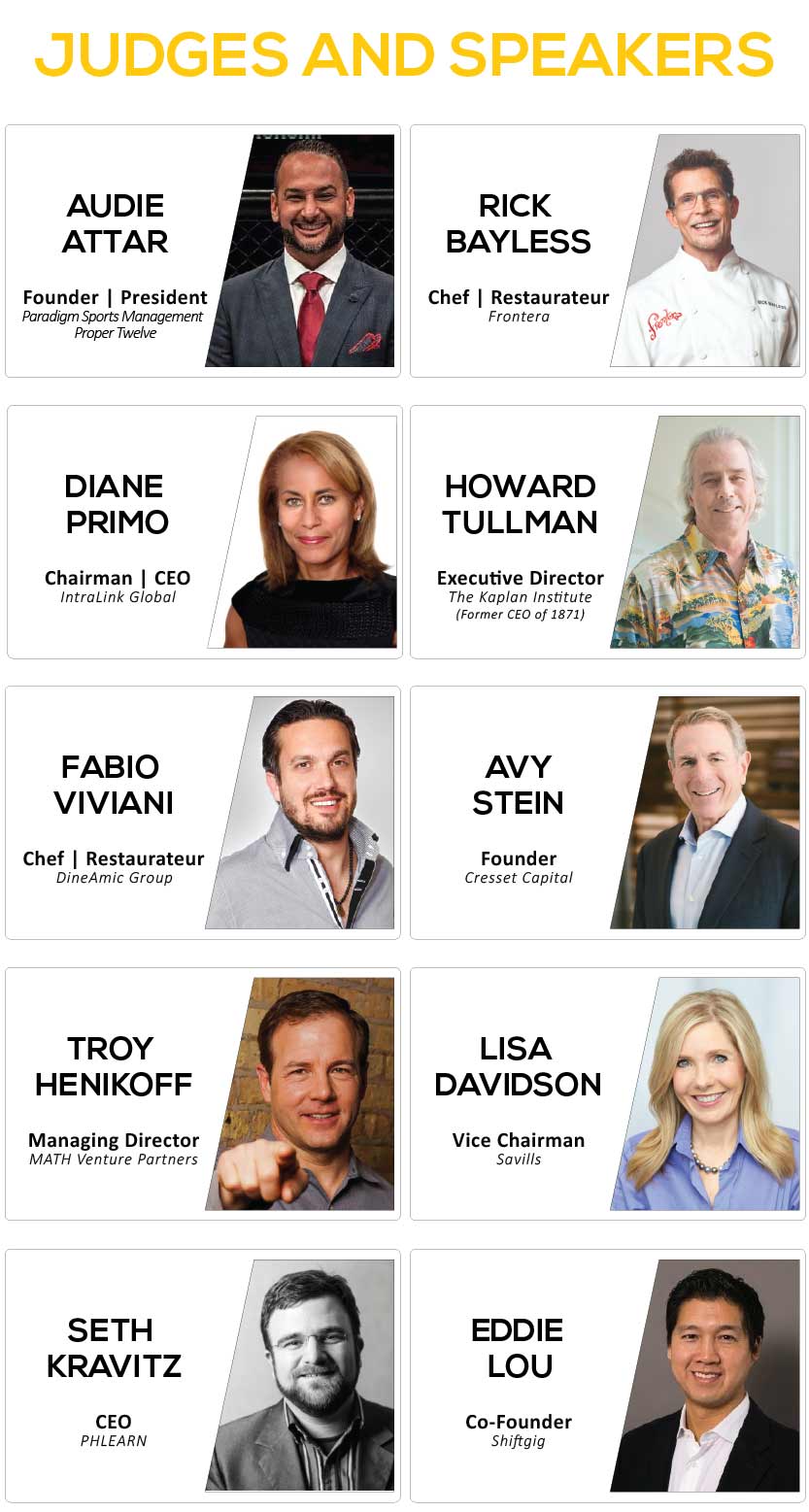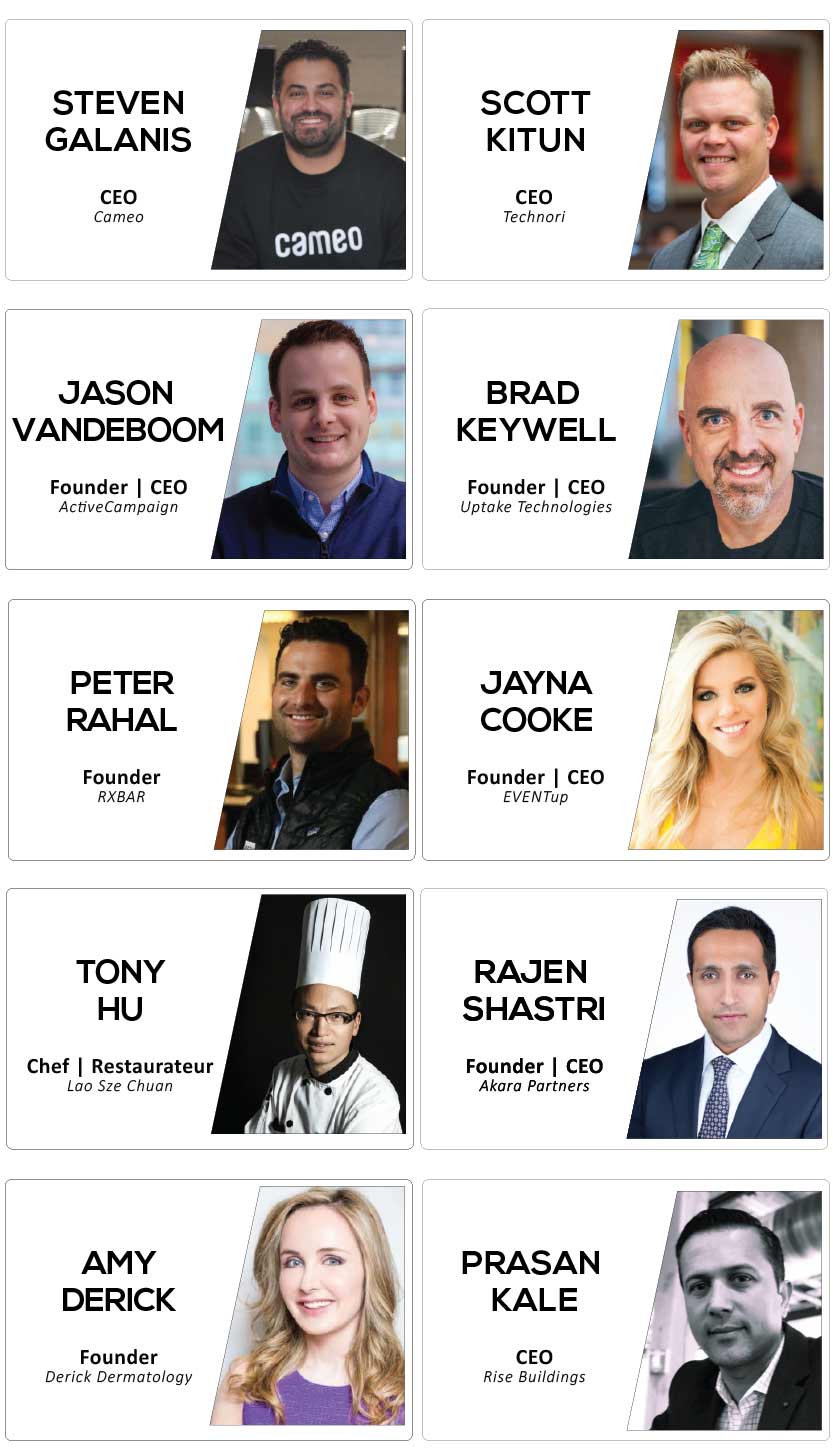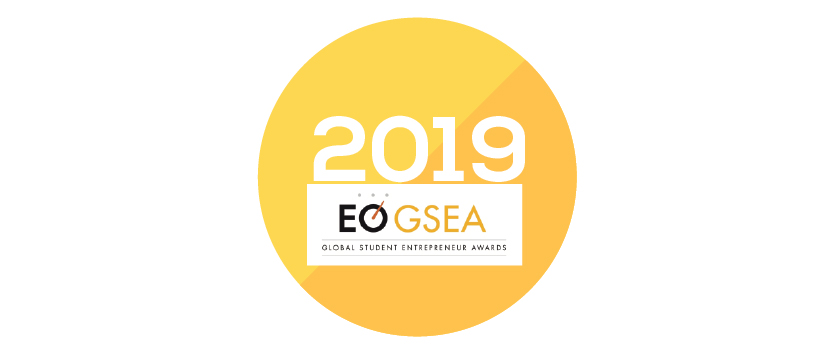 About the Entrepreneurs' Organization's Global Student Entrepreneur Awards (GSEA)
Founded in 1998, the GSEA represents more than 1,700 prominent student entrepreneurs from more than 60 countries; it brings global visibility to pioneering student business owners and their respective cities. The Chicago Chapter of EO will host this year's competition; the 2nd Annual Celebration of Entrepreneurship. If you'd like to attend or sponsor, please click on Tickets and purchase your desired package today. If you're a student entrepreneur who would like to apply, please visit here for more details and/or apply now.

When: Tuesday | November 12 | 4:00 p.m. – 11:00 p.m. (Networking, Pitches, Activities Simultaneously Occur)
Where: Moonlight Studios - moonlightstudioschicago.com
Dress: Whatever you want to wear. We're entrepreneurs. We don't follow rules.

To become a Sponsor, please click Tickets and select your desired package. If you have any questions regarding sponsorships, please email Everywhere Wireless at contact@everywherewireless.com.

Proper Twelve: Diamond Sponsor ($20,000)






Bisnow: Gold Sponsor ($5,000)



Wax Center: Silver Sponsor ($2,000)
Sipp Brands: Silver Sponsor ($2,000)
Sponsorship Available: ($2,000)

Cadella: Benefactor ($1,000)
Amped I: Benefactor ($1,000)
SpencePC

: Benefactor ($1,000)
Level 10: Benefactor ($1,000)
LulaFit: Benefactor ($1,000)
Onni: Benefactor ($1,000)
Verus: Benefactor ($1,000)
WAV, Inc.: Benefactor ($1,000)
Insight: Benefactor ($1,000)



Frontera: Participant Sponsor
Savills US: Participant Sponsor
Cresset: Participant Sponsor
Shiftgig: Participant Sponsor
Technori: Participant Sponsor
PHLEARN

: Participant Sponsor
RXBAR: Participant Sponsor
EVENTup: Participant Sponsor
Cameo: Participant Sponsor
Lululemon: Participant Sponsor
Diptyque

:

Participant Sponsor
Jo Malone

:

Participant Sponsor
Tiesta Tea

:

Participant Sponsor
Bukiety

:

Participant Sponsor
1o8: Participant Sponsor