Bring the Celebration of Craft Tasting Experience to your door this Feb.! Includes 10 beers, glassware, tasting notes and brewer videos!
About this event
TICKETS ON SALE NOW!
The CA Craft Brewers Association and Trumer Brewery invite you to join us for a curated Celebration of Craft: Virtual Tasting Experience. The experience includes one special package of beer shipped directly to your door featuring 10 beers from award-winning CA breweries and includes two specialty glasses, detailed tasting notes and access to video interviews with the brewers. Featuring some of the best of CA craft beer and a few special releases from beloved breweries, this Celebration of Craft Tasting Experience is a hand-curated line-up for beer lovers to enjoy at home during the CA Craft Beer Week!
Special thanks to SAHM glass for providing the commemorative event glassware and Trumer Brewery for providing a Trumer PIls style glass for attendees!
This tasting experience is ONLY AVAILABLE TO CALIFORNIA CUSTOMERS + YOU MUST BE 21+ over.
CCBA is auctioning off 500 of these limited release Variety Packs at $65.00 each.
Delivery:
Your Celebration of Craft Tasting Experience will be shipped on Wednesday, Feb 17, and delivered between Thursday, Feb. 18 and Monday, Feb. 22. That same day CCBA will also email all attendees a link to the pre-recorded video interviews with the brewers. You can choose the time that's convenient for you to watch the videos and do the guided tastings.
What you'll be tasting in the Celebration of Craft Tasting Experience:
Trumer Brewery | Trumer Pils (Pilsner)
21st Amendment Brewery | Hop Solo (Hazy IPA)
Alvarado Street Brewery | Bubblier Bath (Double Fruited Imperial Berliner Weisse)
Bear Republic Brewing Co. | Further Thru the Haze (Hazy Double IPA)
Drake's Brewing | Hopocalypse Double IPA (Double IPA)
Faction Brewing | The Penske File (Strong Pale Ale)
HenHouse Brewing Company | Time Is A Flat Circle (IPA)
North Coast Brewing Company | Old Rasputin (Russian Imperial Stout)
Sierra Nevada Brewing Co.| Sierra Oro Farm Trail Harvest Baltic Porter (Lager brewed with Brown Rice, Almonds & Peaches)
Woods Beer & Wine Co. | Woods Table Beer (Dry-hopped Farmhouse-style Ale)
Included in your Tasting Experience:
Two Specialty Glasses to enjoy your beer!
ONE Commemorative event glass provided by SAHM Glass
ONE Pilsner style glass provided by Trumer Brewery
Guided tasting notes with recommended beer & food pairings
Access to Video Interviews with the Brewers! Speakers Include:
Lars Larson, Brewmaster at Trumer Brewery
Nicole Erny-QA Lab, Master Cicerone at Faction Brewing
Shaun O'Sullivan, Brewmaster at 21st Amendment Brewery
Collin McDonnell, Owner at HenHouse Brewing Company
Terence Sullivan, Product Manager at Sierra Nevada Brewing Co.
Jim Woods, CE0 at Woods Beer & Wine Co.
Chuck Martins and Pat Broderick, Co- Brewmasters at North Coast Brewing Company
J.C. Hill- Owner, Director of Beer at Alvarado Street Brewery
DeVonne Buckingham, Brewmaster at Drake's Brewing
Roger Herpst, Brewmaster at Bear Republic Brewing Co.
YOU MUST BE 21 AND OVER to purchase, signature and i.d. check is required for delivery.
This tasting experience is ONLY AVAILABLE TO CALIFORNIA CUSTOMERS. We can NOT ship outside the state. If you complete the order and put an out-of-state shipping address your order will be canceled and refunded.
SHIPPING IS INCLUDED in the price. Questions about shipping? Take a look at our Shipping FAQs here.
Questions? Contact info@cacraftbeersummit.com
Frequently asked Questions:
What are the size of cans inlcuded in the tasting experience?
There are 8 (16oz) cans, 1(19 oz) can and 1 (375 mL ) bottle
What day will my tasting box arrive?
The Celebration of Craft Tasting Experience package will be delivered on Between Feb. 18-Feb 22.
How can I track my package? You will receive an email from GLS-US shipping with a tracking number and details on the delivery of the beer. This email will be sent to you by the evening of Wednesday, Feb. 17. Once you get this email from GLS-US you will be able to track the package and can also reschedule the delivery date/time.
If you do not receive the tracking email on Tues. Feb. 17 please contact info@cacraftbeersummit.com.
Do I have to be home to receive the package?
Yes, an adult (21+ over) signature is required.
What are the hours of the delivery window?
GLS-US delivers from the hours of 8am- 7pm.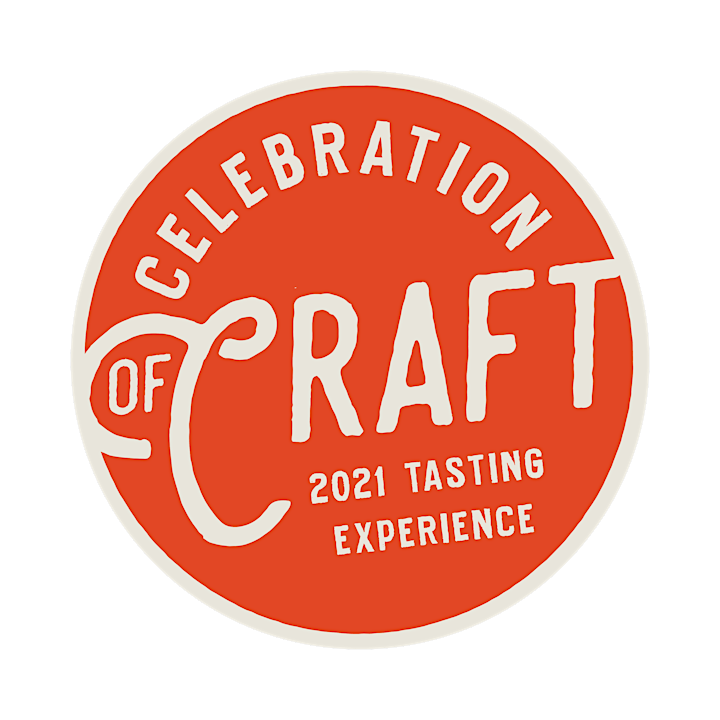 Organizer of Celebration of Craft Virtual Tasting Experience