Description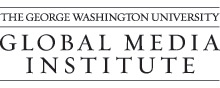 April 11 Event Celebrates 40th Anniversary of NPR and
Honors Retiring GW Professor of Media and Public Affairs Christopher H. Sterling

The George Washington University School of Media and Public Affairs (SMPA) and the GW Global Media Institute invite you to join us Monday, April 11 at seven o'clock in the evening in the Jack Morton Auditorium to honor the career of retiring Professor of Media and Public Affairs Christopher H. Sterling (a member of the faculty since 1982), and to celebrate the 40th anniversary of NPR.

A reception preceding the event will take place on the second level of the GW Media and Public Affairs Building (805 21st Street, NW) from 6:15pm-7pm.

NPR's Audie Cornish, Cokie Roberts and Susan Stamberg will join Professor Sterling, SMPA Director Frank Sesno, and NPR's Acting Senior Vice President of News, Margaret Low Smith, for a lively look at the history and future of public radio and its impact on our society.
Sterling, a leading expert on the history of broadcasting and journalism, has authored, co-authored and/or edited more than 25 books, including the definitive six volume Encyclopedia of Journalism (2009); Sounds of Change: A History of FM Broadcasting in America (2008); Military Communications: From Ancient Times to the Present (2007); the six volume set The Rise of American Radio (2007); The Encyclopedia of Radio (2003); and Stay Tuned: A History of American Broadcasting (2001). Sterling will retire at the end of this calendar year.