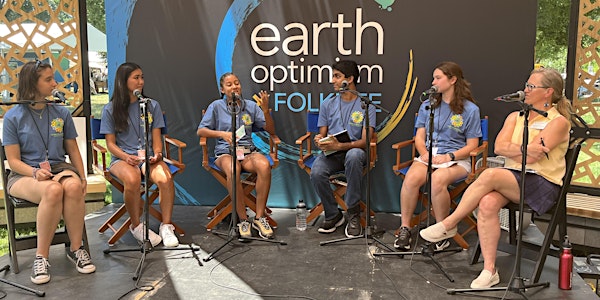 Celebration for Teen Changemakers Worldwide
The Global Co Lab Network warmly invites you to our 8th annual Global Celebration of Teen Changemakers!
About this event
Dear Friends,
Please join us virtually on Sunday October 2nd at 1 pm EST to celebrate the Global Co-Lab's teen changemakers!
The Co Lab's program ~ Teens Dream ~ has engaged thousands of teens for over 8 years - giving them a platform to work with teens all over the world on the biggest challenges of our day focused on the United Nation's Sustainable Development Goals or SDGs. We utilize a global video challenge as well as 12 virtual teen-led weekly gathering spaces called SDG Hubs, to address climate change, hunger, racial justice, gender equality, wildlife conservation, mental health, plastic pollution, and quality education. We also have hubs for teens who speak Spanish, Turkish and Dari to engage as well as an artist platform.
We will celebrate this year's Teens Dream Video Challenge winners who have visions for working to address a range of challenges including desertification, wildfires, financial gain for women, and wildlife conservation. Our Hubs will showcase the book they published on Amazon and their work at the Smithsonian Folk Life Festival, among other projects.
Finally, we can't wait to socialize with you after the celebration in our newly updated virtual reality reception rooms! You will create an avatar and join the rest of us learning more about our work and supporters in these rooms.
We ask sponsors and attendees to donate whatever they can afford to support the growth of the Global Co-Lab Network to amplify and continue to motivate teen-led activists around the world.
We look forward to seeing you this Sunday October 2nd at 1 pm EST!
Warmly,
Linda, Star, Christopher, Amber, Carolina, Lana, Grace, Erdem, and Elise