Description
Celebrating What Unites Us!
Presented by The Trustees, Age Friendly Boston, Mayor's Office for Immigrant Advancement, and Friends of Heritage Park on The Greenway
Thank you to our sponsor: Blue Cross Blue Shield of Massachusetts
What Unites Us! A collaborative program to celebrate the immigrant experience, build community and cross-cultural understanding, and promote healthy living for aging residents of the City of Boston.
Attendees will begin the program at Heritage Park on the Greenway with a community leader sharing his or her immigrant experience. Attendees will then join us for a meditative walk around the labyrinth. Then we'll walk to The KITCHEN for a seasonal cooking demonstration and free lunch prepared by chefs from some of Boston's neighborhood restaurants. Each program highlights a country of origin.
This program is FREE for all, and is intended for those age 50+. RSVP here to let us know you will attend.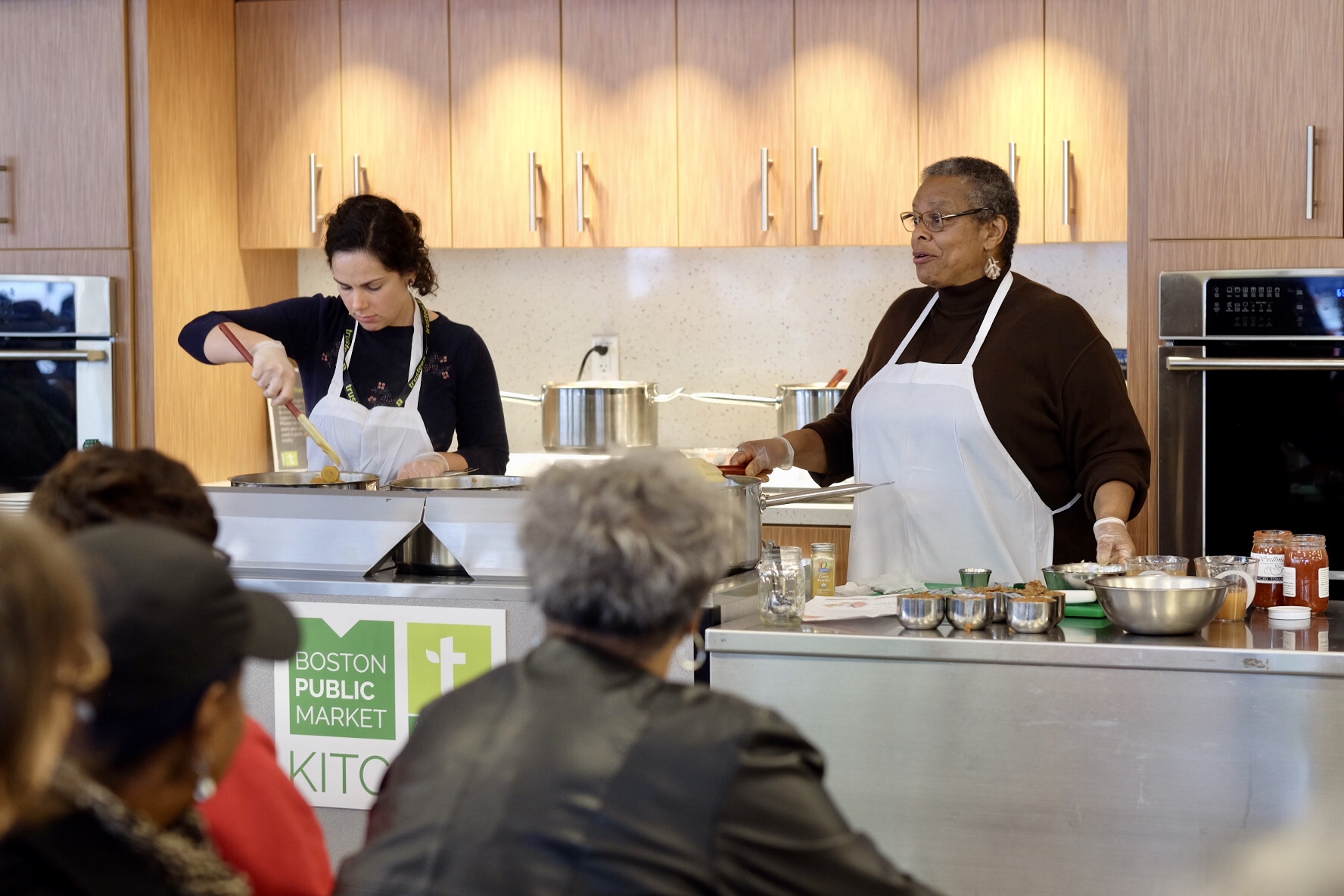 Schedule:
10:30-11:15 AM: Armenian Heritage Park | Sharing the Immigrant Experience | followed by Walking the Labyrinth
11:15-11:30 AM: All walk to the KITCHEN, Boston Public Market, 100 Hanover Street
11:30 AM-12:50 PM: Seasonal Cooking Demonstration, lunch provided for all to enjoy
12:50 PM: Program concludes, attendees are welcome to visit to the Boston Public Market
Upcoming Programs:
Wednesday, May 15 | Country of Origin: Vietnam
Wednesday, June 19 | Country of Origin: Jamaica
Thursday, July 25 | Country of Origin: Ireland
Thursday, August 22 | Country of Origin: Somalia
Wednesday, September 18th |

Latin American Cuisine

Wednesday, October 23rd |

Latin American Cuisine
Access and Transportation:
Armenian Heritage Park is located on the Rose Kennedy Greenway (between the Carousel and the North End Parks) and The KITCHEN is located at 100 Hanover Street at Boston Public Market. Both sites are centrally located in downtown Boston and easily accessible by multiple methods of public transportation including all subway lines.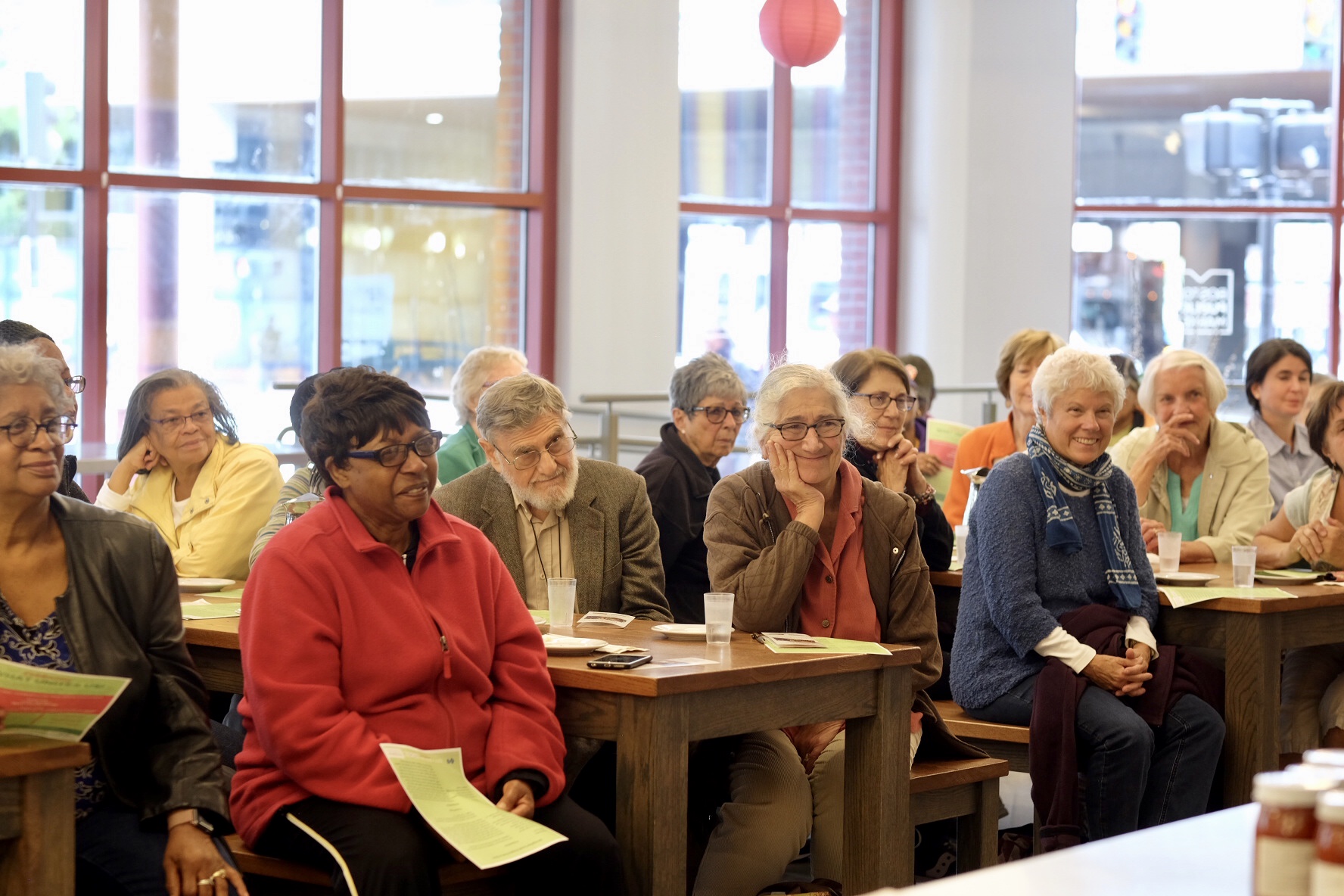 About The Trustees and The KITCHEN
As one of the largest owners of agricultural land and the premier steward of the cultural and natural landscape of Massachusetts, The Trustees extends its leadership to transform the local food system by connecting residents and visitors back to the land and sharing the Commonwealth's collective agrarian heritage through innovative retail and educational experiences at the Boston Public Market in the heart of downtown Boston.
The KITCHEN is a community gathering place, managed by The Trustees, that is restoring the craft of seasonal cooking in Massachusetts, New England, and beyond through hands-on classes and educational experiences that celebrate the farmers and artisans of this region. Partnered with the Boston Public Market, The KITCHEN embraces a whole-food approach to eating and promotes cooking as an essential cornerstone of a sustainable food system.
Join The Trustees and receive 20%-50% off all classes, workshops, and events at The KITCHEN and all Trustees properties.