Celebrating Through Art: The First Lady's Mental Health Awareness Youth Art...
Description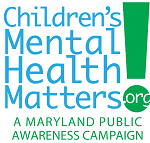 Recognizing the importance of mental health awareness and the expressive power of artistic pursuits, Maryland's First Lady, Mrs. Yumi Hogan, invites you to celebrate
Children's Mental Health Awareness Week
with a youth art display and reception at the Lowe House Office Building in Annapolis.
Join us for light refreshments, a presentation by several of the youth artists, and an award ceremony honoring those selected to display.
Any accommodation requests must be made before May 1st via email at Kirsten.Robb-McGrath@maryland.gov or by calling 410.767.3660.
This event is FREE
All guests age 18 and over must bring a valid photo ID for entry into the building.
Parking for the Lowe House Office Building is not designated. Parking is available at area pay to park garages. Find a listing here:
Directions to Lowe House Office Building: