Celebrating the Purple Genius - 60th Birthday Tribute Purple Party
Description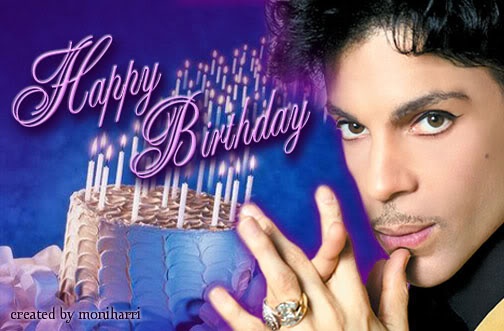 Destined Events is proud to present
25 Shades of Purple is an entertainment hub based around the artist Prince. They throw tribute parties, purple inspired jam sessions and host discussion forums.
Ben Umbreit aka DJ Ob-1 Benobi, has been so inspired by Prince's music that he has traveled the world collecting it and wants to share it with people in a fun, party environment...."This isn't just a DJ show, it's an entire event, featuring guest performances, video production, costume contests, themed drinks, decorations, memorabilia and a whole lot of Purple!"
In addition, Ben hopes to bring attention to to Prince's contributions to pop culture and his revolutionary influence on the music industry. Ben is fascinated by Prince's deep quest for spiritual and religious truths and seeks to present it in a manner that is entertaining and enlightening!
---
Enjoy an evening of all things Prince including hits, lost tracks, and music from his many proteges. Live entertainment, passed lite bites, Prince Memorabilia Giveaways, Photo Booth and more surprises!
---
PRINCE COVER PERFORMANCE AUDTIONS!!!
Inspired Local Artists!! Want to showcase your talent? Never know who will be at the Purple Party. Take on the opportunity to have your voice heard! We are looking for 5 local artists to perform a prince cover at the Purple Party. Auditions will be held On-Line Only until April 21st.
If selected you will be promoted on our Event Sites and perform 1 song at the Purple Party. This will be a no charge/no pay performance. Each of the 5 performers will sing a different cover with tracks played by DJ Ob-1 Benobi! First come, first perform on song titles amongst selected artists.
Submit your Prince Cover Audition to Info@destinedevents.com Today!!
FAQs
TICKETS WILL NOT BE SOLD AT THE DOOR
Tickets will be sold online through the day of the event until 11pm
Are there ID or minimum age requirements to enter the event?
Yes, 21 years or older