About this Event
WHAT THIS NIGHT IS ALL ABOUT:
Tonight is all about connection, play, and celebrating!
We will have tables of our Failure Toy for you to try out, we'll also have delicious drinks, food, music, and most importantly our community (that includes you!)
We'll be making ONE hilarious speech at 7:00pm, so make sure to get there in time. There may or may not be a confetti gun this time.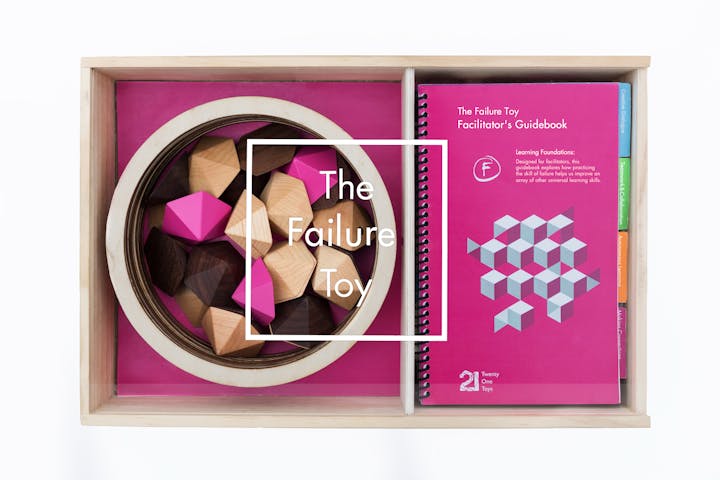 BE THE FIRST TO GET A FAILURE TOY!
Our Kickstarter campaign will be live at the event and we have a number of limited early bird and gift tiers available for pre-order.
So if you're thinking of ordering a set, tonight is the night! Our amazing team of facilitators will also be on hand to walk you through a game.
TELL EVERYONE YOU KNOW!
Whether you're interested in getting your own Failure Toy or just there to support, enjoy a drink on us, play, and if you feel inspired please tweet, insta, linkedin, facebook, whatever it is you kids do... just please let everyone you know, know.
Our mission is to teach the "F-word" to all ages. Getting Failure Education into as many schools, offices, and hands as we can -- and we couldn't do it without your support.
So please, join us in celebrating this TERRIFYING milestone and help us make this Friday the 13th the LUCKIEST Friday we can.
Let's Party!
Get your free ticket now.
Want to stay updated on the Failure Toy?
Make sure you're on our Failing List to get updates on the campaign from founder Ilana Ben-Ari and the rest of the Twenty One Toys Team!
Signup here: 21.Toys/Failure