Description
Pneuma Foundation in collaboration with Inkarri Q'ero project invite you to celebrate
the Day of Inner Peace on Sunday, October 29th, 2017 at Unity of Vancouver.
This year we are honored to be presenting Alto Misayoc Priestess, Doña Maria Apaza who is the last High Andean Priestess of the Q'ero Nation of Peru and a live musical performance from international, sacred song keeper, Peia. We will also have sacred music, dance performances, local food vendors, silent auction, and an artisan hall.
This is a non-profit, fundraising event with all proceeds benefiting the INKARRI Q'ERO PROJECT in Peru and the BUDDHA MAITREYA TIBETAN PROJECT in India.
Our aim for this event is to be a reminder that inner peace is possible. If we commit to it daily this will bring peace to our mind, emotions, words and gestures. If we are aware of the fact that the external is only a reflection of our own internal reality then we can decide to take responsibility for what is going on in our world. The message from the most ancient philosophies and traditions always points in the same direction. An inner state of calm and serenity is obtained by eliminating the inner conflict from our psyche.
"Tranquility in your heart, peace in your mind and Love in everything –evoke this, always." 
-The Golden Eagle
---
About Doña Maria Apaza
The Q'ero tradition is the last living vestige of the ancient, Peruvian, Incan culture which was revealed to our society in 1950. Until then, they remained 'hidden' within almost inaccessible mountains and incredibly harsh living conditions. Doña Maria Apaza is the last living high Andean, Priestess amoung this tradition. We are honoured to have her with us to celebrate the day of inner peace where she will be facilitating a Despacho for Mother Earth.
---
About Peia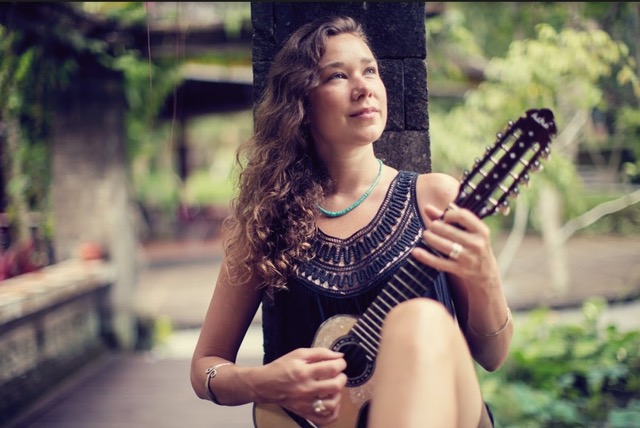 As a song preserver Peia has gathered songs from ancient traditions that span across the globe, from the mountains of Bulgaria to the shores of Ireland, touching upon the wisdom and trials of the Native peoples of North and South America and preserving the enchantment of medieval chant and Indian Raga. She has traveled extensively to uncover melodies wrinkled and wise with time, laboring faithfully to revive their language, stories and original essence.
A powerful voice in the rising global community of people who are committed to restoring a balanced relationship with the Earth, Peia expresses her holistic vision and passion through her music, educational workshops and advocacy for indigenous and environmental rights groups.
"I believe that songs live and breathe on our breath, pulsing to the rhythm of our heart beat. If not carried and sung they are lost, forgotten. It is my passion to gather songs from around the world and share their story of human care, love and connection to the Earth and one another." -Peia
Visit her Website @ peiasong.com
---
Early Bird Ticket purchase before October 10th, 2017
Day Celebration (2:30pm - 10pm): early bird is $60
*doors close @ 3pm and please wear white or light colors for ceremony
( after October 10th and/or at the door is $80 )
Despacho ceremony with Dona Maria
Vegetarian edibles from our food sponsors: Buddha-Full, Granola Girl, Nutmeg Mylk, Namasthé Tea Company, Randi Levetsovitis and Po Kong - courtesy of Blue Star Motors and Parallel Universe Apparel
online pre-bidding silent auction (final bids at our event)
Peia performance
Evening Celebration (7pm- 10pm): early bird is $35
( after October 10th and/or at the door is $45 )
if you would like more infomation about this event, visit www.dayofinnerpeacevancouver.com
---
Click on the "Tickets" button at the top right to purchase.
Children under 12 are Free. If your children are attending, please notify us at doipvancouver@gmail.com
Date and Time
Location
Refund Policy