Description
The Ronald Reagan Lecture Series Presents "Celebrating Reagan's 106th Birthday!
Join us at the Belmont Country Club in Ashburn Virginia, a place that has entertained presidents such as John Quincy Adams and James Madison, for an evening of celebration! A semi-formal event, with a Reagan Ranch flare.
Ticket Price includes a reception and dinner.
We will be joined by special guest and renowned Ronald Reagan Biographer and personal friend of President Reagan, Craig Shirley.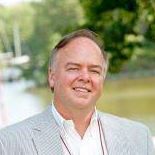 Craig Shirley is the author of three bestsellers on former U.S. president Ronald Reagan –Rendezvous with Destiny: Ronald Reagan and the Campaign that Changed America (2014), Reagan's Revolution: The Untold Story of the Campaign That Started It All (2005), and Last Act: The Final Years and emerging Legacy of Ronald Reagan (2015). His book December 1941: 31 Days that Changed America and Saved the World (2011) appeared multiple times on the New York Times bestselling list in December 2011 and January 2012, while Last Act was named best narrative in the non-fiction category by USA Book News for 2015. Craig is the founder of Shirley & Banister Public Affairs, was chosen in 2005 by Springfield College as their Outstanding Alumnus, and has been named the First Reagan Scholar at Eureka College, Ronald Reagan's alma mater, where he taught a course titled "Reagan 101."
His books have been hailed as the definitive works on the Gipper's campaigns of 1976 and 1980. He is a member of the Board of Governors of the Reagan Ranch , Eureka College Board of Trustees and has lectured at the Reagan Library, the FDR Library in Hyde Park, and the Dole Institute in Kansas. The London Telegraph called Shirley as "the best of the Reagan biographers."