Description
You are invited to The Federal City Public Service Foundation's (FCPSF)
CELEBRATING OUR GIRLS AWARDS PROGRAM

honoring
Sasha Ariel Alston, Sasha Savvy Loves to Code, Author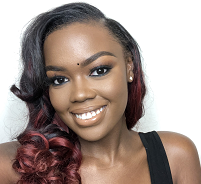 Sasha Ariel Alston is the debut author of the children's book, Sasha Savvy Loves to Code. From Washington, DC, she is a college student majoring in Information Systems at Pace University in New York City. With nine successful internships in the tech and business industries, she is a sought-after speaker to encourage youth to explore educational and career opportunities in STEM.
Madelynn Martin, CEO - Madelynn's Bake Sale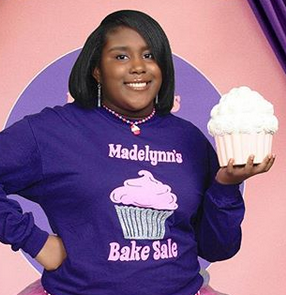 Madelynn Martin is a 12-year-old entrepreneur of Madelynn's Bake Sale. In business since 2016, Madelynn's cupcakes and her business are award winning! Her entrepreneurial spirit has garnered her news coverage by ABC Channel 7 in its Inspired segment and recognition from D.C. Mayor Muriel Bowser as well as the Women's Business Center.
__________________________________________________________________________________________

PROGRAM NOTE: Dinner will be served starting at approximately 4:45pm – 5:00pm.
PRICING: This fundraiser helps to sustain the FCPSF's Community Grant Program. A portion of the ticket price is tax-deductible. Donations to the Federal City Public Service Foundation are tax-deductible to the fullest extent of the law.

DONATIONS:

Unable cannot attend the Celebration? You can still participate! Click here to make a tax deductible donation to the Federal City Public Service Foundation to assist our mission and vision of supporting teens and young women in the Washington, DC area. Thank you!