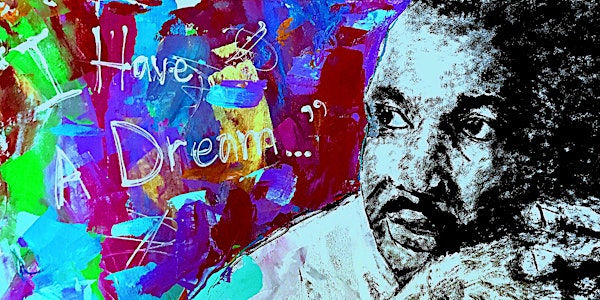 Celebrating MLK Jr. with Code
Your child will make an MLK Day face filter mobile app that takes pics and shares them.
About this event
About this Event
It's MLK Jr. Day! What better way to celebrate Dr. Martin Luther King Jr.'s significant contribution to society and belief in education than by learning to code? Students will make a mobile app that adds an MLK Day Face Filter to users, takes pictures, and then shares them during the event.
If your child has been interested in coding and technology, this hands-on event from expert technologist Dr. Paul McNeil is a practical way to see if they like it. In this workshop, Dr. McNeil will introduce students to software development by creating a mobile app your child share with their friends and family.
What Your Ticket Gets You:
Access to the MLK Day 2022 virtual event (including access to the rebroadcast for a week)
A downloadable toolkit that includes a fundamental framework for extending the in-class project
First lesson and live help session of the App Developer Juniors' Beginner Mobile Games Course for FREE
Access to early-bird pricing and discounts for upcoming events
What Your Child Will Need:
Basic computer skills (typically ages 10+)
Smartphone/Table that can access WiFi
Laptop/Chromebook for viewing to the event and coding
Strong Internet Connection
Gmail account registered with a birthdate of 2009 or older. Children's Gmail accounts do not always work with the tool we'll be using.
Reminders:
This virtual workshop will take place from 3:00 pm - 5: 00 pm (EST). Please make a note of your time zone.
If you can't make it, a recording of the event will be sent to ticket holders after the event and will be available for the next week! You'll also still get access to the first lesson of App Developer Juniors' Beginner Mobile Games Course for FREE.