Description
StartOut Austin and the eBay Foundation are proud to present a very special evening devoted to celebrating successful LGBTQ entrepreneurs. This event will feature several remarkable female, transgender, and non-binary founders and business leaders in an open, honest discussion. Bring your questions into this safe space and hear from others about how they navigate being their authentic selves at work and while leading companies.
Agenda:
5:30 pm-6:00 pm Check-in and Networking
6:00 pm-7:00 pm Panel Discussion
7:00 pm-8:00 pm Networking and Closing Remarks
Meet our panelists: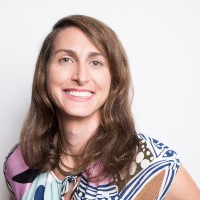 - Danielle Skidmore, President at Danielle Skidmore Consulting
Danielle Skidmore is a Professional Engineer, developing transportation and drainage design solutions for the TxDOT, cities, counties, and other public sector agencies throughout Texas. In 2018, after working 24 years as a design professional, most recently as a vice president in a 40-person engineering company, she took a pause from her engineering career to run for Austin City Council.
As a special needs parent and transgender woman, Danielle has been a strong advocate for disability and LGBTQIA rights in Texas and nationally. In 2017, working with a broad coalition of equality and business groups, she helped to defeat the infamous "bathroom bill" in the Texas legislature. In 2018, Danielle received the Rosa Parks Diversity Leadership Award from the Women's Transportation Seminar. Danielle is a member of the City of Austin LGBTQ Quality of Life Advisory Commission and is on the Board of Directors of Equality Texas. Danielle holds a BS in Civil and Environmental Engineering from the University of Wisconsin at Madison.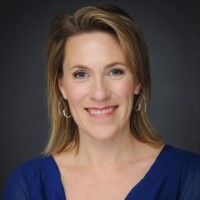 - Kerry Rupp, Partner at True Wealth Ventures
Kerry Rupp is a General Partner at True Wealth Ventures, an early-stage venture capital fund investing in women-led businesses in consumer health and sustainable products and technologies.
For over 20 years, Kerry Rupp has launched, developed and grown startup companies and new lines of business for established firms. As the prior CEO and General Partner at DreamIt, a Top Ten US startup accelerator and early-stage venture fund, Kerry was directly involved with the launch of over 150 companies. During her 5-year tenure with DreamIt, she grew its programs to five cities and raised and managed ~$20M in investment funds including DreamIt Access (minority entrepreneur), DreamIt Athena (female entrepreneur), and DreamIt Health programs. Kerry holds an MBA from Harvard Business School and a BA in Biology from Duke University. She serves on the leadership teams of Women@Austin, the Austin chapter of Harvard Business School Alumni Club, and on the board of the Texas 4000 for Cancer.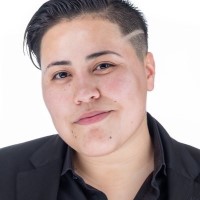 - Angelica Erazo, Diversity and Inclusion Coordinator at Oracle
Angelica Erazo is the Diversity and Inclusion Coordinator for Oracle Corporation where she assists the company in external strategic partnerships and manages the corporate HR blog. She currently sits on the board of the Mexican American Cultural Arts Center and Austin Earth Day. She graduated from Huston-Tillotson University in 2016 with a Bachelors in Political Science. She has received awards from Houston Mayor Sylvester Turner for being a hurricane Harvey hero, received the Rising Star Award from Austin Mosaic Awards and has been nationally recognized as a new leader in the diversity and inclusion space. In her free time, she enjoys frequently attending local Austin political events and spending time with her godson Josesito.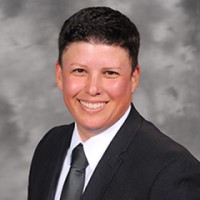 - Logan Wick, Founder & CEO of OutBranding Promos (moderator)
Founder & CEO of OutBranding (formerly Power Of Two Promotions), he is a powerful negotiator who always works for clients on win-win deals. An energetic and enterprising real estate agent who represents Sellers, Buyers & Investors with zeal, his creative, influential thinking brings and keeps seemingly impossible deals together. Logan is a visionary leader with 12 years experience working for Fortune 100 Companies.

---------
See you soon!
This event is generously supported by the eBay Foundation, and is the third of a series of events to increase the visibility of LGBTQ women and gender nonconforming entrepreneurs and business leaders.
Additionally, a special thank you to Galvanize for providing the venue for such an important discussion and to our community partners - DivInc & Techstars - for supporting startup founders and entrepreneurs.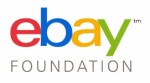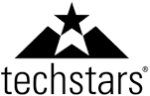 Note: Even though this evening is focused on celebrating female, transgender, and gender nonconforming entrepreneurs and leaders, everyone is welcome to attend this event and join the discussion.
_____________________________________________________
By taking part in this event you grant StartOut and its affiliated StartOut Chapters full rights to use the images resulting from the photography/video filming, and any reproductions or adaptations of the images for fundraising, publicity or other purposes to help achieve the group's aims. This might include (but is not limited to), the right to use them in their printed and online publicity, social media, press releases and funding applications.