Description
StartOut New York and the eBay Foundation are proud to present a very special evening devoted to celebrating successful LGBTQ women. This event will feature several remarkable LGBTQ female founders and business leaders.
Event agenda:
5:30-6PM Checkin and Networking
6:00-7:00 Panel Discussion
7:00-8:00 Networking
We are honored to have a fantastic group of highly accomplished leaders on our panel: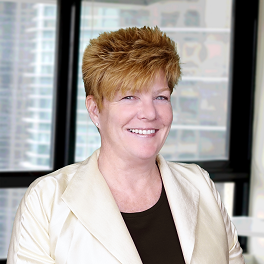 Meg Columbia-Walsh is recognized as one of the most successful women tech entrepreneurs and CEOs. She recently received the NJBIZ Top 50 Women in Business. Meg is a co-founder of Wylei, an Artificial Intelligence and Machine Learning company where the cloud based machine uses advanced predictive algorithms to take the guesswork out of digital web, email, mobile, and video campaigns. This is Walsh' 5th startup and the previous all were sold to the Fortune 100 and one in an IPO. During her twenty plus year career in healthcare, CPG and Technology, Meg has successfully founded, run and exited companies including Inverse Mobile sold to EY, Oncology.com sold to Pharmacia and Upjohn, CBS Healthwatch in IPO and then sold to WebMD, and HealthTech Digital Communications sold to Interpublic Group. Meg is a proven entrepreneur recognized as a leading visionary in marketing, digital, social, mobile, pharma business process and consumer marketing. Meg serves on boards dedicated to helping Women and the LGBTQ community such as Family Equality, StartOut, LPAC, Healthy Women, etc.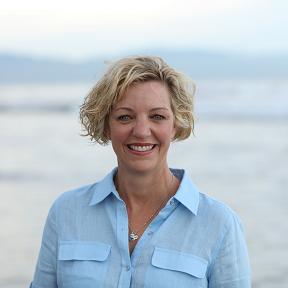 Kelli Carpenter has always loved travel. She sailed on a cruise every year growing up with her family and in 2003 she co-founded R Family Vacations with her business partner Gregg. Her family was featured in HBO's "All Aboard" and Kelli was nominated for an Emmy as one of the producers. She was recently awarded the coveted Luxury Travel Advisors Trendsetters Award for her work with Tzell Travel Agency. She also has an extensive background in marketing working for Pepsi, Kelloggs, CocaCola and Nickelodeon. Kelli is a graduate of Southern Methodist University.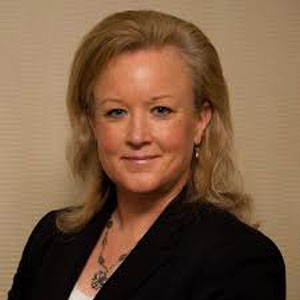 Debra A. Abbott-Walker, LUTCF, LTCP, a Vice President with AXA Advisors, LLC in Stamford, CT, is an industry leader with more than 25 years of experience. In her current role, Debra focuses on recruiting, training and developing individuals who want to build careers as entrepreneurial financial professionals. Her plan is to build upon and enhance the strategic initiatives and growth goals for the branch. Debra is highly focused on the women's market and is Past President of the Fairfield/Hartford Chapter of Women in Insurance and Financial Services. She is active in participating in community events, networking with community leaders and maintains relationships with college career centers and professors to recruit top talent. She is a member of the Fairfield Chamber of Commerce as well as the CT Gay & Lesbian Chamber (CTGLC). Debra has her CT, MA, RI and NC Life, Health, Property and Casualty licenses. She holds her FINRA Series 24, 66, 7, 6, 63 and 26. She is a national spokesperson for several LGBT white papers, has spoken on Capitol Hill regarding the LGBT financial experience and is a published author in several insurance and financial periodicals. Debra and her wife Jennifer and their son Luke live in Fairfield, CT.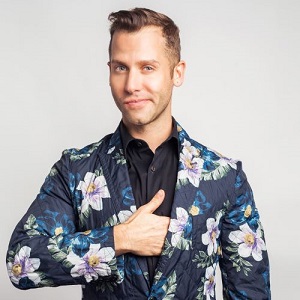 Introduction by Bradford Shellhammer. Bradford Shellhammer is eBay's VP of Buyer Experience and a leading product visionary in the company. He and his teams define the direction, design, and build of eBay's Discovery and Personalization experiences including: homepages, browse pages, global header and navigation, content, Interests, My eBay, fashion and soft goods experiences, guest experiences, couponing and referral programs, Watch List and saving searches, sellers, and collections. He also sets the vision of eBay's personalized shopping algorithms and products, and the company's mobile strategy, while providing creative direction of visual design and curation. Prior to eBay he was one of Fast Company's '100 Most Creative People in Business' and was coined the 'King of Quirk' by Forbes Magazine and the 'Eames of E-Commerce' by Wired. He was also the founder of Fab.com, Bezar, and Queert, was Chief Design Officer at Backcountry.com, and has won 3 Webbys. In his spare time, you can find Shellhammer singing in a rock band.
---
Scholarship Program for Women and Gender Nonconforming Entrepreneurs
This event is generously supported by the eBay Foundation, and is the second episode of a series of events to increase the visibility of LGBTQ women and gender nonconforming entrepreneurs and business leaders.
In coordination with this women event series, StartOut is calling for applications from female-identifying LGBTQ founders. Up to 50 female founders from across the country will be granted scholarships to StartOut's premium programs, as we work to ensure that all female-identifying and gender nonconforming LGBTQ founders can thrive, succeed and inspire the generations to come. Apply here (before November 15, 2018).
A special thanks to our Community Partners Supporting this Program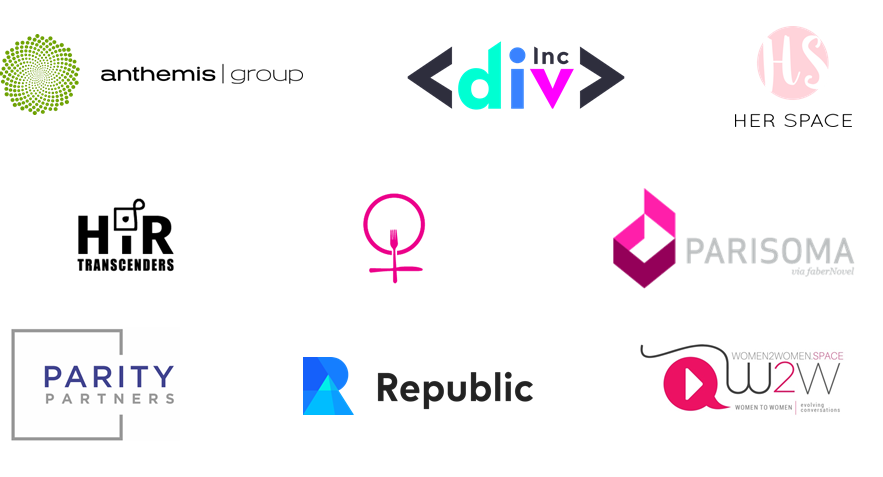 Note: While this evening is focused on celebrating female and gender nonconforming entrepreneurs and leaders, everyone is welcome to attend this event.
_____________________________________________________
By taking part in this event you grant StartOut and its affiliated StartOut Chapters full rights to use the images resulting from the photography/video filming, and any reproductions or adaptations of the images for fundraising, publicity or other purposes to help achieve the group's aims. This might include (but is not limited to), the right to use them in their printed and online publicity, social media, press releases and funding applications.