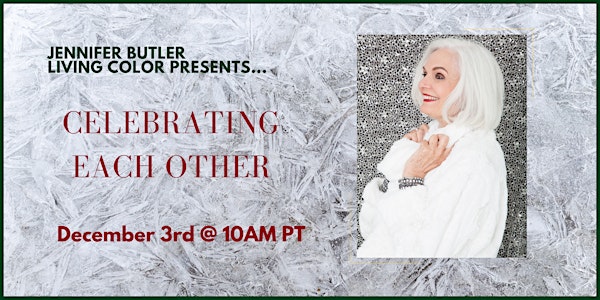 Celebrating Each Other
Join us on December 3rd at 10am PT to Celebrate Each Other!
About this event
We accompany Mother Earth on a journey every year. This can become such a regular thing that we forget to take a moment and appreciate the complexity of our seasons and surroundings. Celebrate with us on December 3rd as we honor the beauty and strength each season has to offer. As Jennifer's gift to you, this Webinar is free of charge.