Celebrating Adoption with Michael McLean

Friday, May 6, 2011 at 7:00 PM (MDT)
Event Details
"...stand still, and consider the wondrous works of God." ~ Job 37:14
The Northern Utah Chapters of Families Supporting Adoption are pleased to have Michael McLean come and spend a night with us to Celebrate Adoption.
On May 6, 2011 at the Bountiful Regional Center we will be pleased to have Michael McLean relating his experiences of adoption through stories and song. Please come early to get your seats; seating is on a first come first serve basis and no reserve seating is allowed. We will be opening the doors after 6:30 pm for general admission for those who do not have tickets.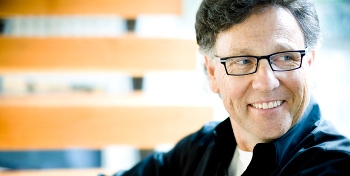 About Michael McLean
For 25 years Michael McLean has been changing lives with his tender songs and candid messages. He has shared the "hard stories" — those from his own life and those of others — and has sung us all the way to light at the end of the tunnel. It wouldn't be a stretch to say that for every person, twist, or turn along life's path, Michael McLean has the perfect song.
McLean released his debut album, You're Not Alone, in 1983 and with every song that followed, his lyrics filled voids, encouraged love, and offered hope. Now, more than 25 albums later, his musical legacy has not only resonated in the hearts of thousands, but continues to be a standard for those seeking meaning and peace.
To celebrate this exciting anniversary, McLean released a boxed set of six albums in 2008. The definitive collection, 25, is filled with his most beloved songs from the last 25 years, many of which were out-of-print, as well as a handful of brand-new songs on each album.
With a background in film, McLean began early in his career making commercials for radio and television, receiving numerous national and international awards for advertising. Such awards included the prestigious Clio Award, National Addy Award, New York Ad Club's Andy Award, two National Emmy Finalists Awards, and the Bronze Lion at the Cannes Film Festival. He later used his film experience to produce and direct several films including, Together Forever, The Prodigal Son, and Mr. Krueger's Christmas starring film legend Jimmy Stewart.
Ever the engaging performer and master storyteller, McLean has shared his beloved Christmas musical, The Forgotten Carols, with more than a half-million people across the country since 2001. With humor and heart, "The Carols" has become a beloved tradition for thousands of families who mark the beginning of their holiday season with this magical musical.
Celebrating the Light, another of McLean's musicals, ran for five seasons at the Promised Valley Playhouse in Salt Lake City and The Garden, an allegorical oratorio written with Merrill Jenson and Bryce Neubert, opened in Jerusalem and has been performed across the country as well as in France, South America, and Russia. His popular sea-faring musical The Ark enjoyed a New York City debut in 2005.
In addition to his music and films, McLean has also authored four books with accompanying CDs – Distant Serenade, Hold on the Light Will Come: And Other Lessons My Songs Have Taught Me, The Forgotten Carols, and most recently, From God's Arms to My Arms to Yours. (info taken from Michaels website: http://www.michaelmcleanmusic.com)
When & Where

Bountiful Regional Center
835 North 400 East
North Salt Lake, UT 84054


Friday, May 6, 2011 at 7:00 PM (MDT)
Add to my calendar
Celebrating Adoption with Michael McLean