Please join us in celebrating AAPI Cultural Heritage Month with pianist Jenny Huang, and violinist Jennifer Ahn.
About this event
Enjoy a night of visual art, live performance, and cocktails to celebrate Asian American Pacific Islander (AAPI) Heritage Month. We are delighted to have pianist Jenny Huang and Violinist Jennifer Ahn performing a program of contemporary, classical, and folk music featuring all Asian composers. From the popular contemporary music composer Yiruma (이루마) and prestigious film score composer, Joe Hisaishi (久石譲) to the traditional Chinese folk song, we honor Asian culture through art and music.
What to expect:
Doors open at 6:30 pm, performance at 7:00 pm in gallery 9.1
The opening of "The Push",featuring all AAPI artists in Gallery 9.5
The opening of The MET Orchestra Room in Gallery 9.1, featuring artwork by Thomas Hammer and Yoko Maeda
Happy Hour Cocktails at Onsite Italian Bar and Restaurant, Il Piccolo Ristoro
Last chance to see "Give Me Some Skin" by Sugarlift in Gallery 9.6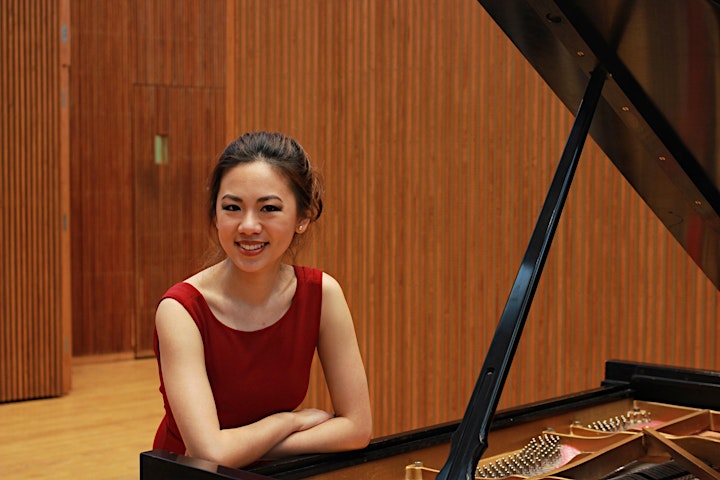 Praised as an "extremely sensitive and inspiring performance which touched souls," award-winning pianist Jenny Huang has performed across the US, Europe, and Asia. She has been a featured artist at international music festivals such as the International Keyboard Institute & Festival in New York City, Ian Hobson Piano Festival in Puerto Rico, Round Top Festival Institute in Texas, Gijón International Piano Festival in Spain.
Jenny Huang received a Bachelor of Music degree in Piano Performance at Oberlin Conservatory of Music with prestigious pianist and pedagogue Alvin Chow. She is currently pursuing a Master of Music degree in Piano Performance at Mannes School of Music at The New School, studying with world-renowned Grammy-nominee pianist Eteri Andjaparidze.
To learn more, please visit jennyhuangmusic.com or follow Instagram @thejennyhuang.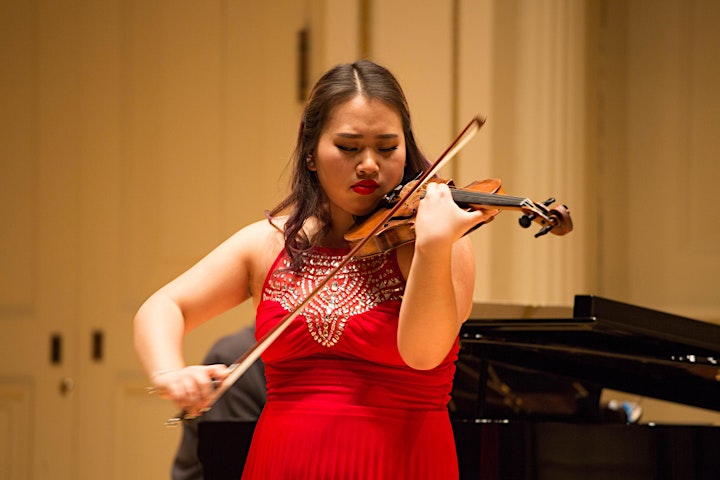 Nebraska-raised violinist Jennifer Ahn is a performer and educator who has shared her knowledge and passion of music across North America, Europe, and Asia. She made her Carnegie solo debut in January 2018 and made her duo debut at Music Academy of the West as their 2019 Duo Competition Winner. She has made appearances at Chamber Music Society of Lincoln Center, the Heifetz International Institute, National Arts Centre in Canada, and Music Academy of the West. She has also been featured on performances for Kansas Public Radio and BR-Klassik Radio. A "Notable Alumni" of the Omaha Conservatory of Music (OCM), Jennifer frequently returns to OCM for performances, chamber coachings, and masterclasses. She has appeared as an emerging young artist-faculty for the OCM Summer Institute, and will be returning this summer as a guest artist-faculty.
Organizer of Celebrating AAPI Heritage Month with Jenny Huang and Jennifer Ahn