Celebrating 40 Years of Food Writing: A Conversation with Mark Bittman
Description
One of the country's most widely-admired food writers, Mark Bittman—best-selling cookbook author, journalist and TV personality—has been writing about food since 1980. Although he was never formally trained as a chef, his vast knowledge of the food world, combined with his friendly attitude towards cooking, has made him a household name for more than four decades! As the author of 30 acclaimed books, including the timeless How to Cook Everything series, he continues to educate and foster future minds of the food world at Columbia University's Mailman School of Public Health.
This February, join us to celebrate Mark Bittman's 40 years of food writing in a lively conversation with Bittman and Yewande Komolafe—cook, food stylist, writer and spokesperson behind the dinner series, "My Immigrant Food Is…". Together, they'll discuss perseverance in the food industry—whether in cooking or in food writing—and how success does not come overnight. Sharing their personal, and professional experiences, we'll explore their different paths to success and how they've built careers outside the kitchen. Both Bittman's and Komolafe's work is inspired by making cultural connections through food. They'll address how students, chefs and professionals in the food industry can make an impact in the world—sustainability, food waste and more—as they discuss how the choices that chef's make, matter. We'll also hear about what goes into writing a classic cookbook, like How to Cook Everything, and Bittman's revision process for the newest edition. Learn the secrets of an award-winning cookbook author and glean insight into one of the greatest food writers of our time!
---
Event Details:
Thursday, February 27th
6:30-8pm
International Culinary Center | 28 Crosby St, 5th Floor
Tickets: $15 for General Admission | $10 for ICC Alumni with code while supplies last | Free for ICC Students with code while supplies last
---
The evening wouldn't be complete without questions from our audience! To facilitate a smooth conversation, we ask that attendees submit their questions in advance when purchasing tickets through eventbrite, or by emailing events@culinarycenter.com. Questions from the audience will be taken in advance ONLY.
---

Mark Bittman
Food Writer and Cookbook Author
Mark Bittman is the author of 20 acclaimed books, including the How to Cook Everything series, the award-winning Food Matters, and The New York Times number-one bestseller, VB6: Eat Vegan Before 6:00.
For more than two decades his popular and compelling stories appeared in the Times, where he was ultimately the lead food writer for the Sunday Magazine and became the country's first food-focused Op-Ed columnist for a major news publication. Bittman has starred in four television series, including Showtime's Emmy-winning Years of Living Dangerously. He has written for nearly every major newspaper in the United States and many magazines, and has spoken at dozens of universities and conferences; his 2007 TED talk has more than a million views. He was a distinguished fellow at the University of California (Berkeley) and a fellow at the Union of Concerned Scientists; he is a member of the faculty of Columbia University's Mailman School of Public Health and is also the editor-in-chief of Heated. Throughout his career Bittman has strived for the same goal: to make the food, in all its aspects, understandable.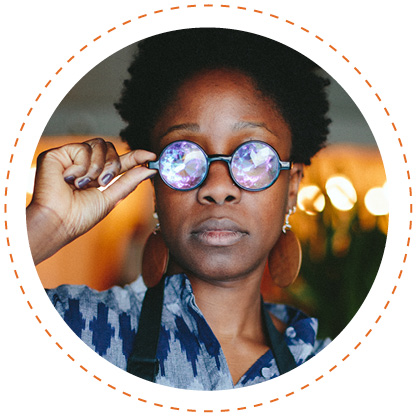 Yewande Komolafe
Writer, Recipe Developer and Food Stylist
Yewande Komolafe is a writer, recipe developer and food stylist originally from Lagos, Nigeria. Her background in food has been informed by everything from - her grandmother's, mother's, and aunties' kitchens, to restaurant kitchens across the United States. Yewande develops recipes that lend taste and texture to her experience as an immigrant in the United States. She has worked closely with chefs and restaurateurs on cookbooks, written and tested recipes for several food publications, and hosts a regular dinner series centered on food, immigration and adaptation. Her recipes and writing have appeared in the New York Times, Whetstone, Food And Wine, Munchies, Saveur, among others. She lives in Brooklyn with her husband, daughter and many jars of spices.