Event Information
Refund policy
Contact the organizer to request a refund.
Eventbrite's fee is nonrefundable.
Gather as a community to #CelebrateAsianJoy with Slant'd during APAHM! We promise it'll be the easiest scavenger hunt you've ever joined!
About this event
***5/1 UPDATE: We've heard that you'd like more time to #CelebrateAsianJoy and get to know your partners. So, we've extended the Hunt to run ALL. MONTH. LONG! We want you to hunt for JOY throughout the entirety of APAHM!***
--
Over the last year, the Asian community has been especially reeling from the pervasiveness of anti-Asian violence and has been working to #StopAsianHate. Out of this movement has arisen something resilient and beautiful — we've loved seeing the Asian community come together to collectively rest, heal, and fight.
This year for Asian Pacific American Heritage Month (APAHM), our Slant'd Amplifiers want to explicitly encourage our community to #CelebrateAsianJoy through an exploration of Asian stories. Just as being Asian and American are both fundamental aspects of our identity, we believe it's equally important to #CelebrateAsianJoy as it is to #StopAsianHate. (We know the #StopAsianHate movement is ongoing, and we've shared some helpful resources below.)
We've also heard from you that you want more community, and we're listening! For this gathering, we will match you with another attendee for an offline Scavenger Hunt that will dive into what joy looks like and help you build deeper, lasting connections within the Slant'd family.
Note: non-Asian allies are welcome and encouraged to join as well! This space is for the entire Slant'd community to come together and celebrate, regardless of background.
How it works:
We'll introduce you to your scavenger hunt partner then send you off to complete a variety of tasks, each of which will earn you points as you complete them. And yes, there will be prizes for the top teams! The hunt can be done completely virtually or with an element of adventure, your pick!
Example tasks include (but are not limited to):
Ask your caregivers about their immigrant/origin story
Draw a picture of your favorite Asian food
Show us your favorite local Asian-owned business
Swap stories with your partner about your favorite holiday traditions
Journal about what it was like growing up Asian in America
Cut a bowl of fruit for a loved one
Show us your happy place
What to expect:
Friday 5/7 - Monday 5/31: the Hunt is on!
Tuesday 6/1 evening 5:00PM PT / 8:00pm ET: virtual afterparty to celebrate the end of the Hunt!
Admission to this gathering is on a "pay what you can" scale. Why pay what you can? Equitable payment options let us meet you where you're at. We trust that you will select the option most appropriate given your current financial situation.
Tiers:
$10 - Novice Navigator (Students / Out-of-Work Adults)
$20 - Eager Explorer (Working Adults)
$30 - Advanced Adventurer (Invest and Give Back)
As a completely volunteer-led organization with a mission centered around uplifting AAPI creatives, we firmly believe in paying our event collaborators for their time, energy, and creativity.
Your ticket purchase ensures that we deliver on this promise. All proceeds from ticket sales will directly cover:
Creative collaborator compensation
Costs of creating our literary magazine (including compensating our writers, artists, and team)
Operating costs to keep Slant'd alive (e.g., tech, taxes, admin, legal)
Slant'd team gratitude stipends (everyone is a volunteer!)
Slant'd has always been a community project—and we are grateful for your support as we continue to cultivate community that AAPIs want, need, and deserve.
P.S. If you're a Slant'd member or work with our Slant'd Impact Studio, you can get a discounted ticket! Reach out to sf.slantd@gmail.com for your discount code!
Not a member yet? Learn more about how to join The Collective here!
FAQs
Will I be paired with a stranger? Can I be partnered with my friends?
We're hoping to build more cross-community connections with this scavenger hunt, so we'd love to pair you with someone you don't know (but who lives generally in the same area as you). However, if you have a strong partner preference, send us an email at sf.slantd@gmail.com and we'll get you sorted out.
Are all the tasks online or in-person?
Both! We want to meet everyone where they're at re: COVID safety, so our tasks can easily be completed virtually/at home, though we encourage you to get out into your community if you feel comfortable doing so!
Do I have to complete all the tasks on the same day?
No, you have all month! Do them all at once or one a day -- your choice!
What does my ticket get me?
Community! Friendship! And a special recipe from our Slant'd Community Cookbook!
What are the prizes?
Community! Friendship! And some cool Slant'd swag.
How do I "win" the hunt?
Complete the most tasks to accumulate the most points with your partner!
Do I have to be Asian to join?
No! Non-Asian allies are welcome and encouraged to join as well! This space is for the entire Slant'd community to come together and celebrate, regardless of background.
When do ticket sales end? When's the last day to join the Hunt?
We officially kick off the Scavenger Hunt on Friday 5/7, so we encourage you to buy your ticket before then to maximize time for tasks! But, no worries if you miss that date! You'll be able to join in anytime from now through Friday 5/27, and we'll work to pair you with other late joiners!
What if I have more questions?
Email us at sf.slantd@gmail.com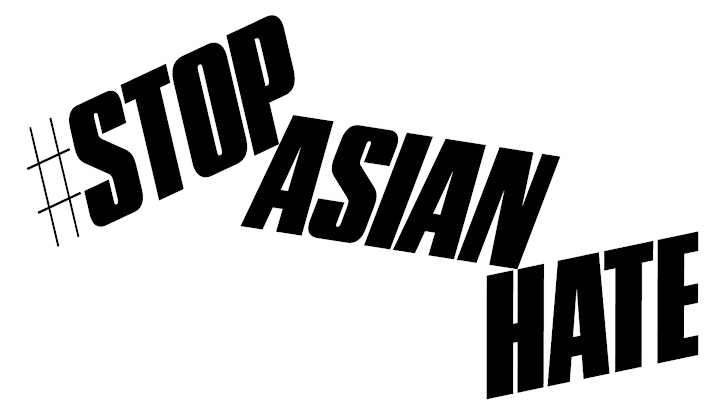 Orgs to Donate To
IG Accounts to Follow
Books to Read
Asian American Dreams by Helen Zia
America is in the Heart by Carlos Bulosan
Interior Chinatown by Charles Yu
Minor Feelings: An Asian American Reckoning by Cathy Park Hong
The Making of Asian America by Erika Lee
Films/Documentaries to Watch
Flower Drum Song
Minari
The Farewell
The Joy Luck Club
Date and time
Location
Refund policy
Contact the organizer to request a refund.
Eventbrite's fee is nonrefundable.
Organizer of #CelebrateAsianJoy: A Slant'd Community Scavenger Hunt