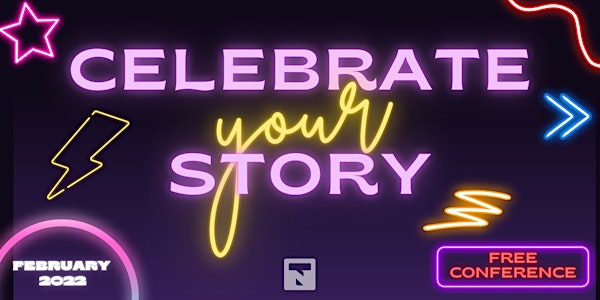 Celebrate Your Story
Celebrate Your Story is BACK for year 2!!
When and where
Date and time
February 1, 2022 · 6am - March 6, 2022 · 9:30pm PST
About this event
Hosted and created by Todd Nesloney, "Celebrate Your Story" debuted in January of 2020 and was a huge success! (You can see the recap video here).
With COVID still a concern worldwide Celebrate Your Story is BACK for year two, but virtual!
This year's conference will be quite different!
How so?
This year's conference is...
- FREE!
- will take place the entire month of February with new sessions debuting every day.
- will feature up and coming speakers from across the world
- will feature giveaways, goodies, and discounts on all types of things all month long.
So what are you waiting for??? Register today and share with a friend!
Download the Celebrate Your Story Conference Workbook HERE with all the session information, release dates, and note taking pages!
Keynote Speakers:
Nida Saeed - "The Girl With The Red Hijab" - Being the only Muslim girl in my school, my teachers found it difficult to understand why I wore different clothes, could not eat pork or gelatin, and did not have a Christmas tree to hang the ornaments we made in class. From day one, I promised myself that I would ensure that every student is accepted, represented, and felt safe in school. It is important to bring value to the voices in your classroom and allow students to share their background because I was that little Muslim girl that was ignored for being different. I would have appreciated any kind of connection from my teachers if only they tried to understand my culture-clashed environment or learned how to pronounce my name instead of calling me, "The girl with the red scarf." Educators will leave this session understanding the importance of building those relationships, providing voice to your students, connecting with your community and diversifying your circle to meet the needs of your students.
David Domena - "The Infallible Fallacy" - This keynote will work to unpack the faulty belief in many individuals that they are incapable of wrongdoing. This belief leads to avoidable conflict and confrontation, while also swiftly spreading into our schools and students. In addition, this keynote will explore the power of a genuine apology when mistakes are made.
Ashley May - "Perfectly Imperfect" - Come walk alongside me as I share my journey of learning to release the weight of perfectionism and honoring my own humanity, and learn how doing so has made me a better person and a more effective leader.
Clay Eaton - "Even More" - We often rush through our day from one thing to the next. Staying busy, but feeling more stressed and less fulfilled the more we do. What if I told you that you could get EVEN MORE out of your day... not by increasing your output, but by focusing on the things that fill you up and are truly important.
Ranesia Davenport Edwards - "Celebrating the Wins" - Building a campus culture of celebrating the wins.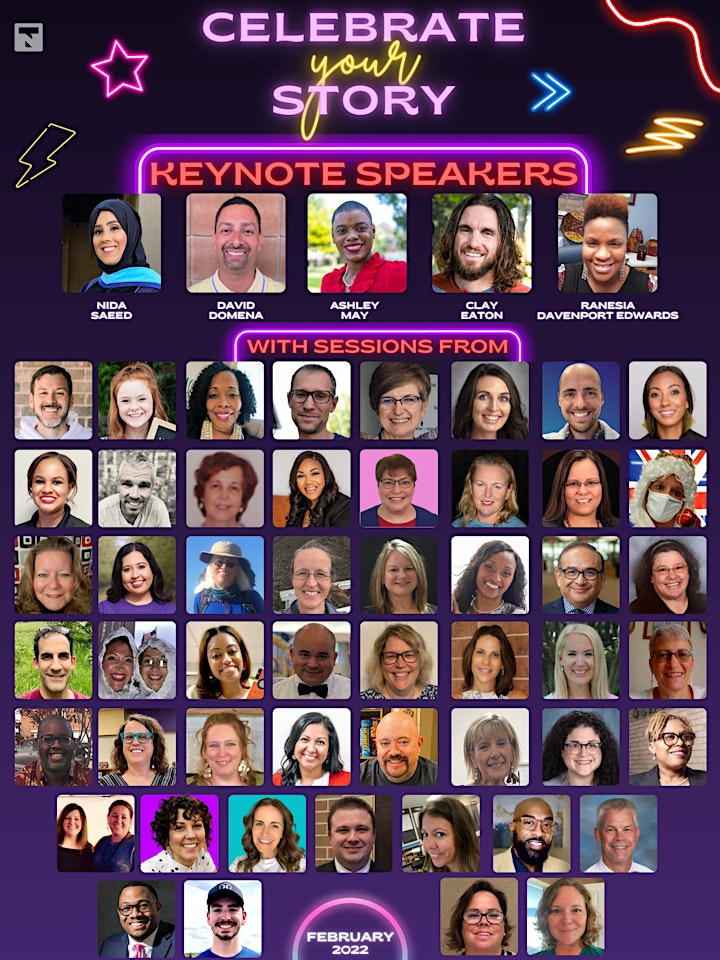 About the organizer
Todd Nesloney is  is the Director of Culture and Strategic Leadership for the Texas Elementary Principals and Supervisors Association (TEPSA). He has also served as an award winning principal of a PreK-5th Grade campus of over 775 students in a rural town in Texas. He has been recognized by the White House, John C Maxwell, the Center for Digital Education, National School Board Association, the BAMMYS, and more for his work in education and with children. Todd's first book, Kids Deserve It!, which was co-written with Adam Welcome, was a runaway smash. Since then he has authored, Stories From Webb and co-authored Sparks in the Dark with Travis Crowder. He also hosts the podcast "Tell Your Story" and is very active on social media under the moniker Tech Ninja Todd. He is passionate about doing whatever it takes for our students and helping others tell their story