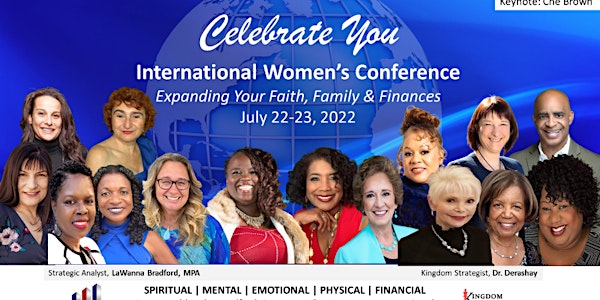 Celebrate You Virtual Women's Conference
Expanding Your Faith, Your Family and Your Finances
About this event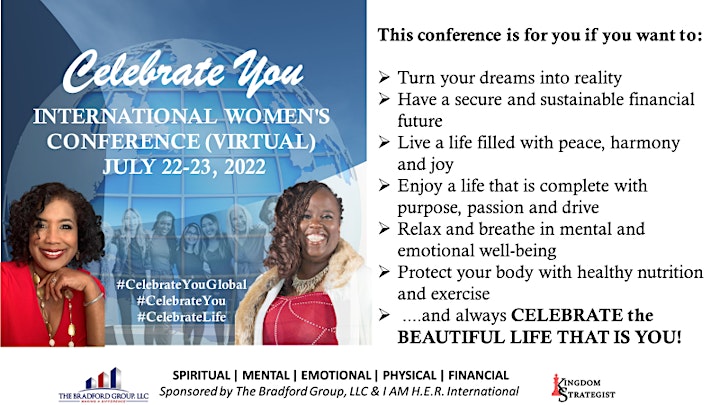 SCROLL DOWN FOR THE FOLLOWING:
1) Conference Details
2) Video Clips
3) Speaker Bios/Contact Info & Speaking Topics
4) Conference Agenda Summary
CELEBRATE YOU INTERNATIONAL WOMEN'S CONFERENCE FEATURING GLOBALLY REKNOWN SALES GIANT, CHE BROWN
Proceeds from General Admission tickets will be donated to Help Heal Humanity.
Media Features include Digital Journal
" What is the vision for your life? Do you have a dream that seems so far off, yet when you close your eyes, it is so crystal clear that everything in you is tuned in and honed on the destination? When you give thought to your faith, your family and your finances, what do you see?
On July 22-23, The Bradford Group and I AM HER International will present "Celebrate You Conference: Expand Your Faith, Family & Finances." This is an international virtual interactive conference of innercise, exploration, imagination and strategic insight designed to help you plant the seeds to expand your faith, elevate your family, and enrich your finances. As women, we often talk about having impact, influence and income, but we must acknowledge that growth in these areas first starts with the vision.
This conference is much more than conversations about mindset and manifesting. We acknowledge that those have a place, but we are going broad and deep to the essence of God's promises for each of us. It is a conference designed to create inner shifts, awakened your higher faculties of reasoning and imagination, where you are able to walk away with multiple designs to help you build in the presence and influence that you were meant to have in the world.
The topic areas of the conference will celebrate the five tenants of wellness – mental, spiritual, emotional, physical and financial which will be delivered by a line-up of dynamic international and award-winning speakers that will include the following experts and influencers:
Wellness Panel
Mark your calendars and save the date for July 22-23, 2022. We are excited to announce that 100% of registration fees for general access will be donated to Help Heal Humanities charity.
Habakkuk 2:2-3 states, "Write the vision and make it plain that she may run who reads it. For the vision waits its appointed time.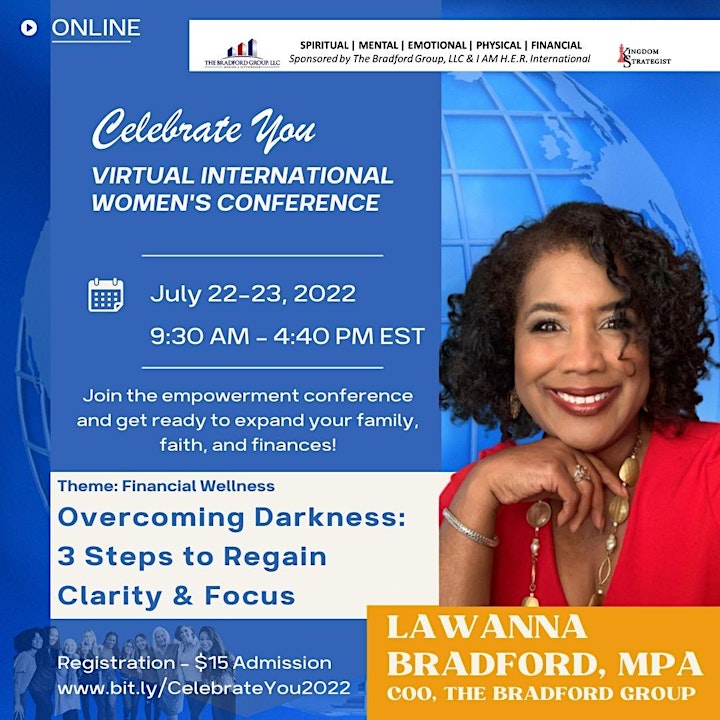 LAWANNA BRADFORD is a serial entrepreneur and global leader who is known as The Connector. She applies the art of strategic planning with multi-billion-dollar organizations and small businesses, and for 30+ years has guided businesses in growth and customer-centric engagement. She has an eye for finding the opportunity in the chaos and successfully guides businesses in navigating stumbling blocks and transforming them into stepping stones. She is the COO of The Bradford Group, a commercial and investment mortgage brokerage and The Principal of The Bradford Group Consulting. She often reminds her audiences that "when vision intersects with opportunity, success is inevitable."
LaWanna has been featured on many media outlets and podcasts/radio including: USA Today, ABC, CBS, NBC, MarketWatch, FOX, Medium, Business Trendsetters, BET Awards Show, E360TV.com, iHeart Radio, BlogTalk Radio _ Conversastions Media Group, Business Innovators Network
LaWanna is a certified in Strategic Planning and Quality Management and Georgia Oglethorpe Board Examiner's Training. She holds a Bachelor of Arts in Sociology from the University of Arizona, and a graduate degree in Administrative Organization and Management from Golden Gate University Graduate School of Public Administration. Her passion for shifting paradigms that allow women to elevate to the highest versions of themselves is magnified in the Celebrate You Women Embracing Wellness movement that she co-founded In 2019. LaWanna is an 4x international best-selling author, public speaker, trainer, philanthropist, artist, avid reader, and writer who loves nature and spending time with her family. She believes " life should be embraced in the moment of now and that positive transformation and lasting impact in life and in business are achieved one strategy at a time."
Contact Info:
Website: https://www.bradfordgroupmtg.com
Email: lawanna@bradfordgroupmtg.com
General Contact Info: https://linktr.ee/lbradford12
Facebook https://www.facebook.com/lawanna.bradford.3
Instagram https://www.instagram.com/thelawannabradford/
Twitter https://twitter.com/LaWannaBradford
LinkedIn https://www.linkedin.com/in/lawannabradford/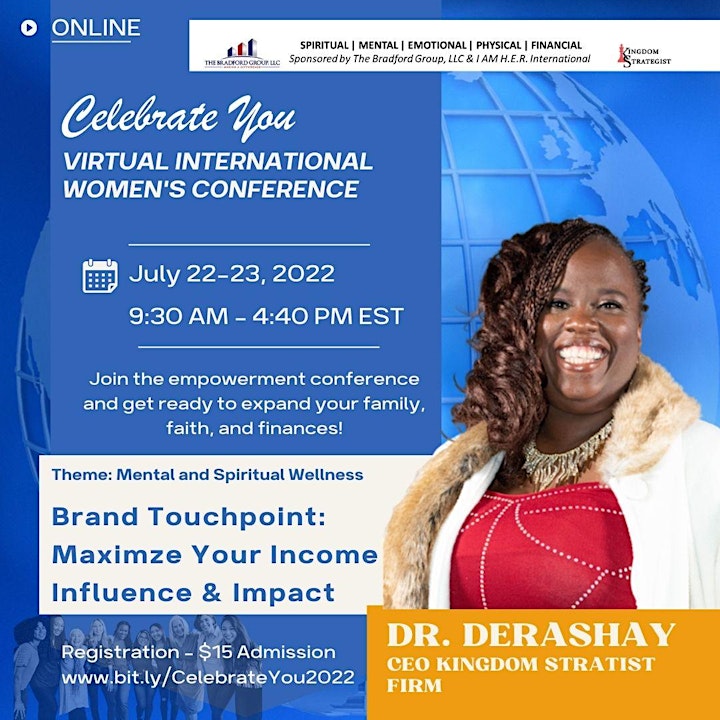 DR. DERASHAY - is pastor and an international mentor and expert in the art of unleashing purpose, developing dreams, and expanding untapped potentials within individuals, corporations and ministries. Her passion for information technology has led her to obtain a Master of Science in Information System Management which equipped her to specialize in analyzing, developing and managing systems to birth or expand individuals and entities into the next dimension of kingdom implementation. She is also the Founder and CEO of In The Church™ & Divine Order Restoration Ministries International and many other entrepreneurship endeavors.
Mrs. Zorn has been an intricate part of community collaboration through bridging the gap between community entities. Derashay believes in building stronger communities through encouraging, empowering, and educating families. She teaches others how to maximize their potential and monetize their gifts and talents as a critical vehicle of fulfilling purpose, making a significant impact and branding influence that can instantly and beautifully change the world.
Her philosophy is "A critical tool for self-development is learning how to cultivate, build and release other into their destinies.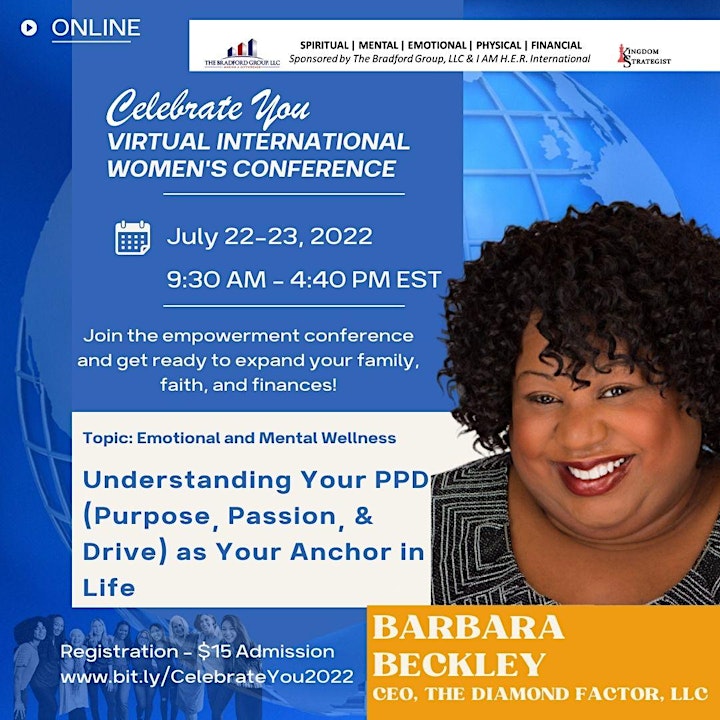 Barbara Beckley is a Purpose and Visibility Strategist. She is a multi-award-winning international best-selling author and speaker who uses her platform for others in living a life of purpose, passion, and drive (PPD). As a producer, and host of several TV shows she leverages her microphone and social media techniques to provide visibility for men and women around the world. Barbara's motto is "Because everyone has something special within them, the Diamond Factor" as your foundation to encourage you to move forward despite the trials and challenges in your life.
Contact info:
https://www.facebook.com/groups/DiamondFactorBB/ or email diamondfactorexperience@gmail.com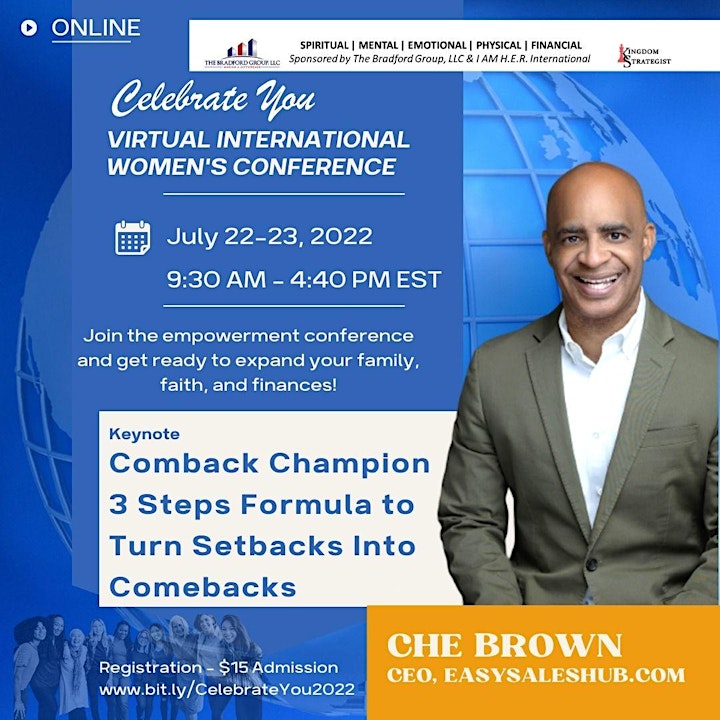 CHE BROWN is a globally renowned giant in the sales world. He has cracked the once elusive code of entrepreneurial success with a game-changing model that unlocks unlimited financial potential, power and wealth. In just six short years, he has dominated the sales space, coaching thousands of rising business leaders to achieve exponential growth and success in their industries, to the tune of over $400 million and counting.
His acclaimed 7-Figure Sales Team concept has forever erased the outdated notion that generating revenue in business is a sole-source game – instead illustrating it is indeed a team sport. Che lives, breathes and sleeps his craft. He has his fingers on the pulse of profit generation and an instinctual insight into why the heart of a flailing business has stopped. Most importantly, he can resuscitate the flow of revenue in any company with just a whiteboard and a conversation. Che Brown is the CEO of EasySalesHub (www.EasySalesHub.com) scaling businesses to six and seven figures. This all-in-one solution generates leads, qualifies prospects, books appointments, closes deals and frees entrepreneurs to focus on other business needs.
Che was named one of the Top 15 entrepreneurs to keep an eye out for across North America in 2021 by USA Today News. Che is the Host of the #1 Business Development and Late Night Show In The Country: The Happy Entrepreneur Show (www.HappyEntrepreneurShow.com), and Founder of Comeback Champion (www.ComebackChampionSummit.com)
Contact info:
Main site: www.EasySalesHub.com
Free Gift - www.EvergreenRevenuePlaybook.com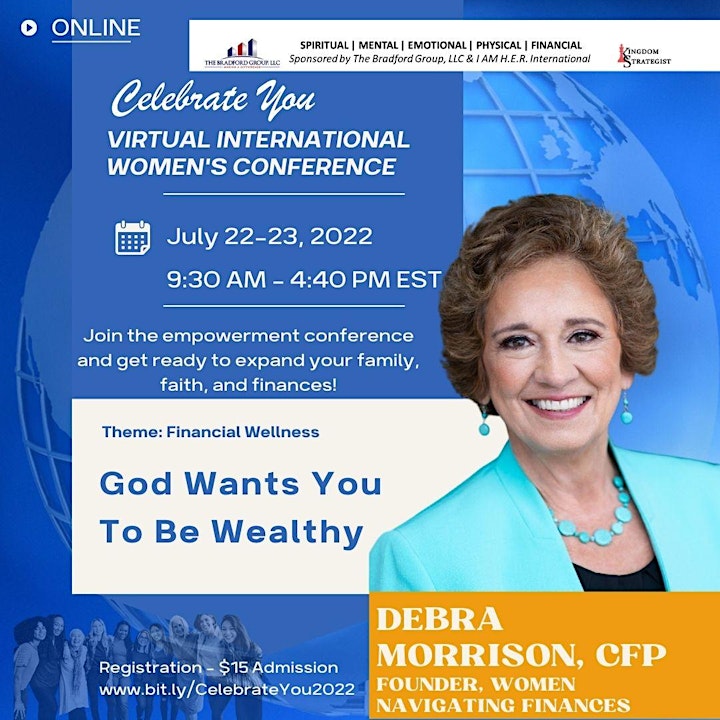 Debra L. Morrison, CFP®, MS, AEP is a retired Certified Financial Planner whose years of experience has led her to her current passion for helping women to navigate their finances. She is a financial coach, transformational speaker, bestselling author who often shares her pearls of financial wisdom within our community. She is touching lives and making a difference by shifting the narrative around finances and providing women with the foundation and tools needed to captain their own financial futures. Debra Morrison is also the Celebrate You 2021 Woman of the Year
To learn more about Debra and the work that she is doing in the financial education industry, you can visit her at www.womennavigatingfinances.com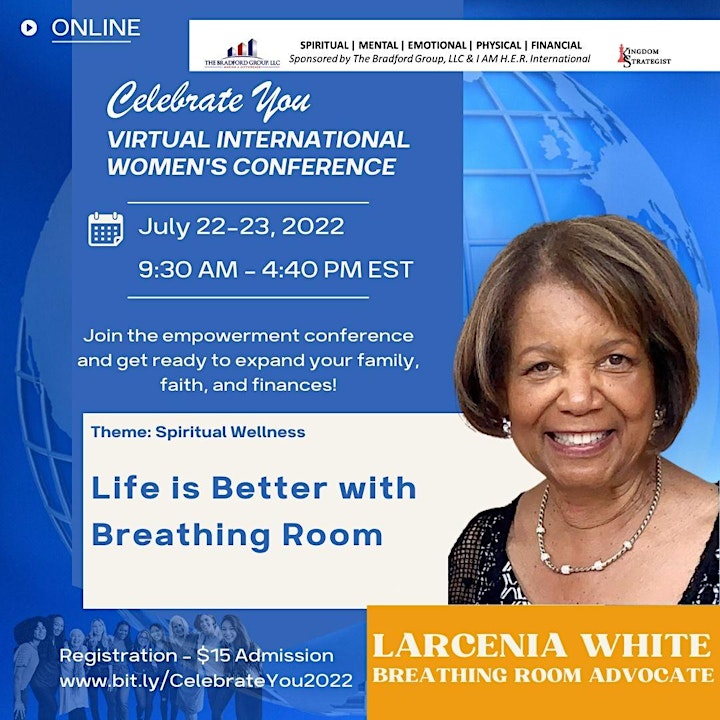 LARCENIA WHITE is a mom of two adult children and grandmother to two young adult granddaughters.
She has been active in ministering alongside her husband, a Shiloh Elder, for 43 years.
She earned a master's degree in Education from Loyola College and retired after teaching in the public schools for 24 years. Her calling as a Mentor began when she successfully mentored student teachers at the University of AZ South for six years. Larcenia was very instrumental in chartering the Shiloh MOPS Group and has participated in their program as a Mentor for 12 years.
She has been recognized by MOPS International with Leadership Certification and recently led the Breathing Room for Moms and extended the same study to a larger group of women at Shiloh. Further involvement with young families, motivated her to continue her commitment to pray weekly with the local "Moms-in-Prayer" group. This organization impacts children and schools worldwide for Christ by gathering mothers to pray. She is presently facilitating a study of Lisa Bevere's book titled Godmothers.
Her passion is serving the mothers by studying the Word of God and encouraging its application in real life.
In 2022, she was recognized as the 2021 Celebrate You Woman of the Year Runner-Up and has been using this platform to spread her message of Breathing Room women around the world. She has been featured on ABC, CBS, NBC, FOXNews, KVOA, Conversations Media Group with Cyrus Webb, Power of the Pen on e360TV.com, and Ladies First Radio Show.
Lsrcenia reminds us that, "Life is a process with many stages; each stage presents ebbs and flows.In all things give thanks to God and use each stage wisely to learn and grow. Prioritize your commitments according to the needs of your family, friends, and acquaintances. "
Contact Larcenia on FB and Instagram at:
https://www.facebook.com/larcenia.white
https://www.instagram.com/larceniawhite/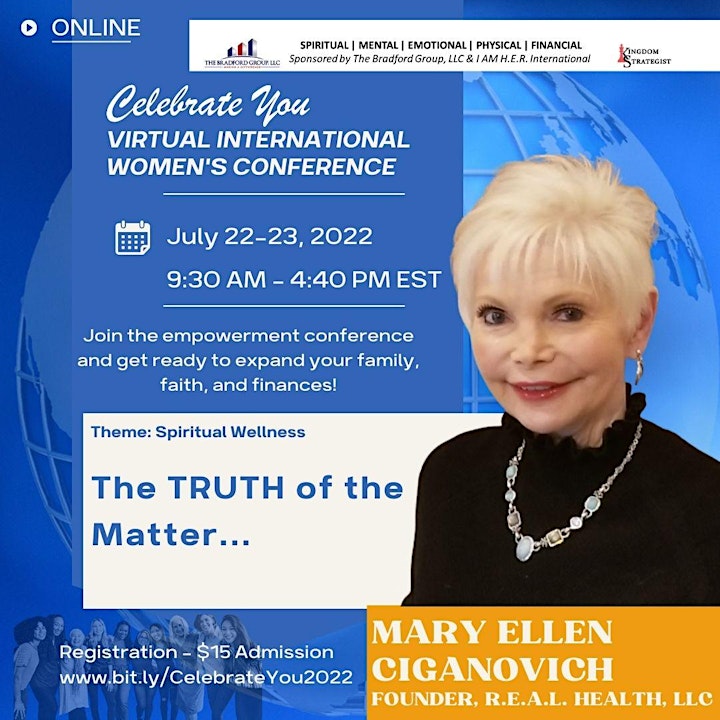 Mary Ellen is an educator and consultant with at R.E.A.L Health, LLC. She inspirational speaker, writer, author of Healing Words: Life Lessons to Inspire and Taking Responsibility Unleashes True Healing, and the Executive Producer of the show "Truth of the Day," Co-host on Cyrus Webb's Amazon Live show "Words I Choose to Live By," and Executive Editor – Conversations Live Magazine. She is seen weekly throughout social media sharing beautiful life lessons that we can apply in our daily living. Mary Ellen reminds us to, "Be R.E.A.L. – Really Enthusiastic About Life – because being R.E.A.L. leads you to live your Truth, find your passion, your purpose to make our world just a little bit better!"
Contact info:
https://www.askmaryellen.com
https://www.facebook.com/askmaryellen
https://www.instagram.com/maryciganovich
https://www.twitter.com/askmaryellen
https://youtube.com/channel/UCWlMWbOirkJzJTa6uHlUPBg
https://www.linkedin.com/in/mary-ellen-ciganovich-47572b10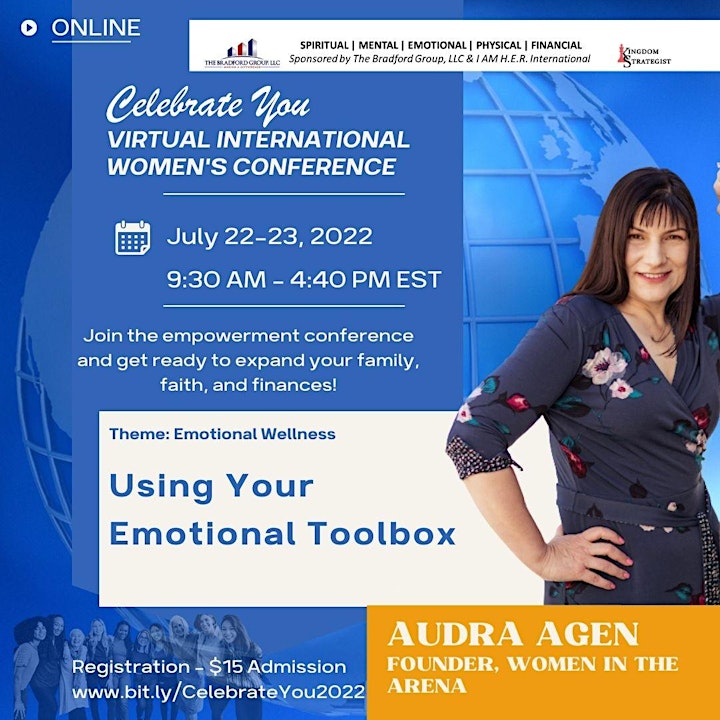 Audra Agen is a corporate veteran with 25 years' experience of being one of the few women in the room, and in many cases, the only one. While the women may have been outnumbered, they were all uniquely exceptional. She became fascinated by learning more about them and their experiences. It became increasingly clear that these women were contributing significant value to their organizations, families, and careers. Their contributions were either being taken for granted or overlooked, sometimes even by themselves. Audra aspired to change that; from that, Women in the Arena was created. It's a platform unlike any other. The motto is to "celebrate women doing extraordinary things in plain sight."
Audra believes that if we start to recognize the value within ourselves, then we can start to acknowledge the value within each other. We start to see that we have more similarities than what appears on the surface. It is that knowledge that begins to change the narrative from "you are my competition" to "you are my best asset." This is life changing and as a result, world changing. This is Audra's goal, to change the world one interview at a time.
Contact Info:
www.womaninthearena.net
info@womaninthearena.net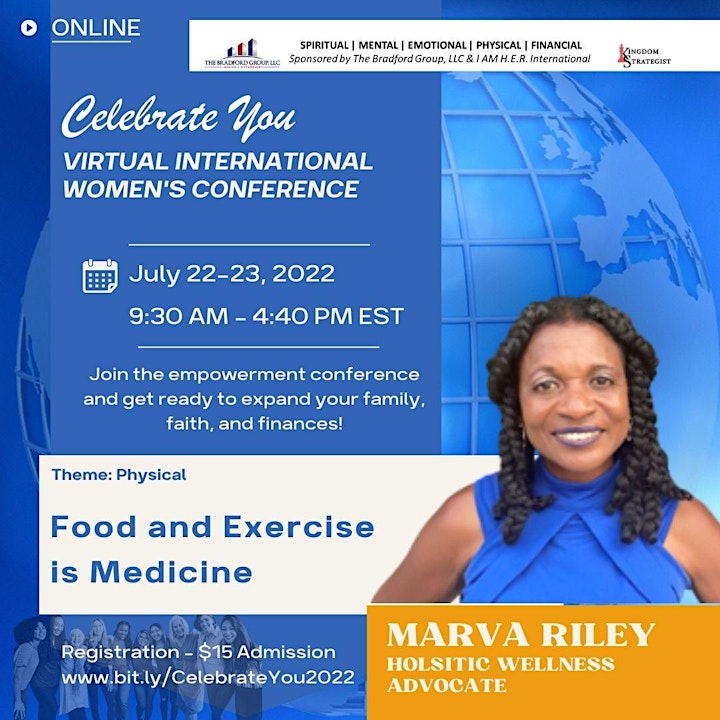 Marva Riley is a reminder that we can daily take ownership of our health and wellness by making moves and choices that matter.
Marva Riley, Registered Nurse, Holistic Health Advocate & the author of 2 amazing Health and wellness books: Eat Sleep Meditate A Nurse's Guide to Health, a Memoir of my journey from near death to total healing and SHEIR recipe book which has over 120 Simple Healthy Easy & Inexpensive recipes that will tantalize your tastebuds whilst helping you to lose that weight & keep it off for good.
In an effort to better support you on Your Health & Wellness Journey, she is currently studying to become a Certified Health Coach. Order your copies today. Marva Riley, RN Author ✍️ Author of the book: EAT SLEEP MEDITATE A NURSE'S GUIDE TO HEALTH 📕Author of SHEIR Recipe Book: Simple Healthy Easy Inexpensive Recipes Available on Amazon https://www.amazon.com/dp/0578993058
https://www.amazon.com/dp/0578728079
Https://rnmarvariley.com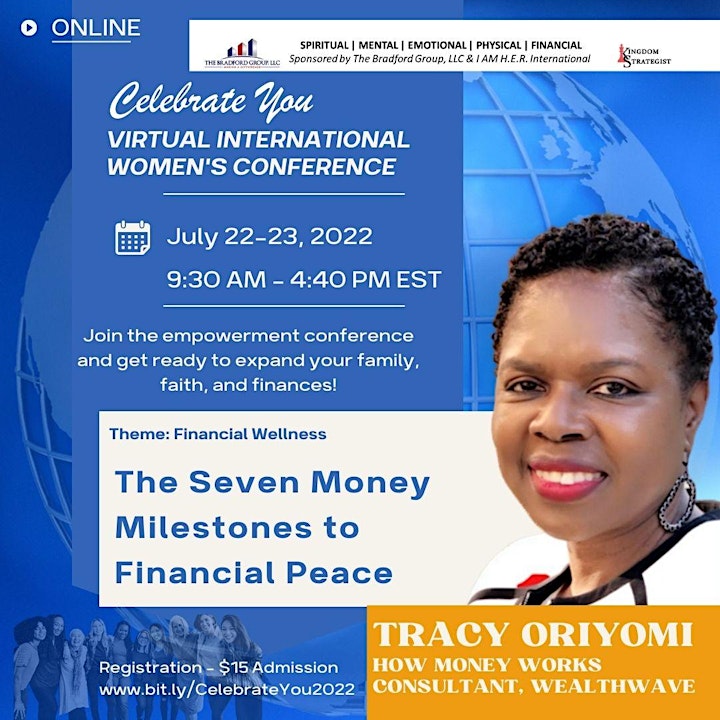 Tracy Oriyomi is a Financial Consultant with WealthWave. She applies her years of experience in the financial industry serving families and communities by providing education and financial solutions to help eliminate debt and create lifestyles that come with having financial security. Tracy has been a key presenter at the 1st and 2nd Annual Women Embracing Wellness Boot Camp where she comes armed with stats on women that make you want to level up and separate yourself from the averages. She is also seen frequently on social media sharing financial tips. Tracy reminds us that, "Life is what you make it. You can make it good or you can make it bad. It's all up to you!"
Contact info:
https://www.facebook.com/tracy.hilloriyomi/
https://www.instagram.com/tracyoriyomi/
https://howmoneyworks.com/tracyoriyomi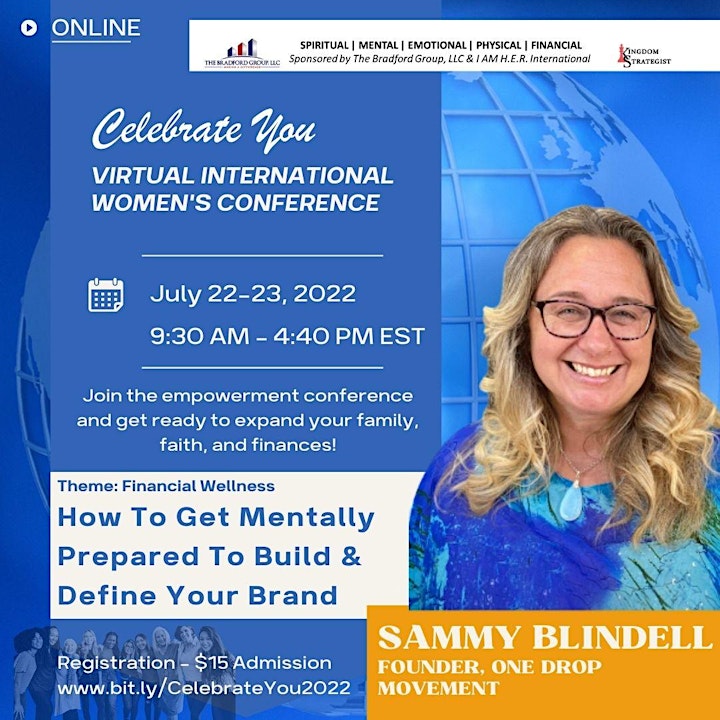 SAMMY BINDELL is a multi-award-winning international speaker, eight times best-selling author, CEO of How To Build A Brand Global and Founder of One Drop Movement.
After 13 years in branding before building her first 5 businesses, Sammy burned out, handing her £7.8million business over in September 2013 to rebuild her health and life. Within three months, her energy skyrocketed as she realised that time was finally on her side to fulfil her vision of building the world's largest brand building resource for entrepreneurs of purpose driven businesses.
She launched her first online program for that resource in January 2014, making £18,000+ monthly in the first 12 weeks. This led her to develop an easy-to-follow brand building system for entrepreneurs to create products, programs, services, and subscriptions that quickly increases their credibility, profitability, and impact.
Since then, Sammy has launched over 1000+ of her own online programmes, courses, resources, tools, memberships, and subscriptions, going on to train over 65,000+ entrepreneurs how they can do it too.
Her global mastermind and online resource walks business owners through the process of transforming their idea into impactful income. Now it's your turn!
Sammy reminds us that , "When you breathe and get back to grace, gratitude and generosity and when you operate from that space you experience flow in your life. This is what one drop is all about."
Contact info:
Website: www.OneDropMovement.com
Facebook: https://www.facebook.com/groups/onedropmovementglobal
Instagram: https://www.instagram.com/onedropmovement
LinkedIn: https://www.linkedin.com/in/sammyblindellthebrandbuilder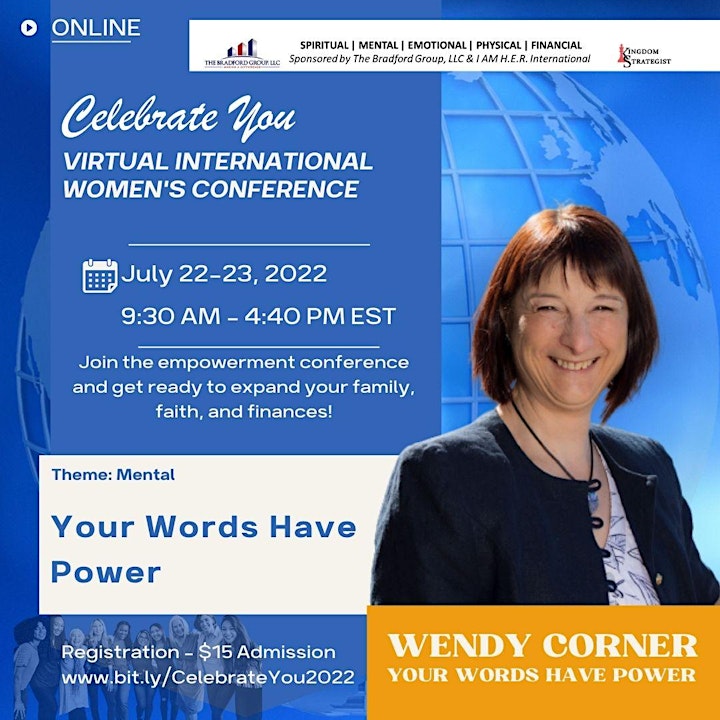 WENDY CORNER is the Founder and Creator of Your Words Have Power, a platform for speakers to share their messages and stories to inspire people to live their lives fully. She's on a mission to help countless Speakers to step onto stages across the world and share their messages and stories to change lives. She was a TEDx trainer at University of Western Australia for 4 years, and has 30 years experience as a Speech Pathologist.
Wendy was from Scotland, now based in Perth, Western Australia. She works with international clients who:
• Have a burning desire to be a Speaker from the stage to inspire, motivate or sell a product/service
• Harbor a goal to do a TEDx talk & wider stages and experience the visibility and credibility being on the red circle brings
• Are seeking to launch their career as a prolific professional speaker.
She reminds us that our words have power, both what we say to others and to ourselves.
Contact Wendy at: https://linktr.ee/CommCoach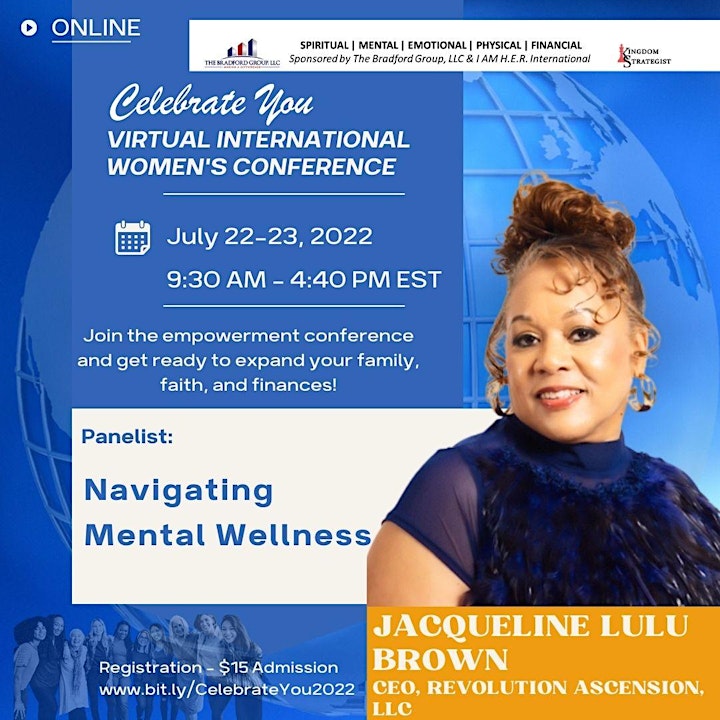 JACQUELINE LULU BROWN, fondly known as Lulu, is a dynamic woman of faith who spent 40+ years in Information Technology and Engineering. Now, in her company, Revolution Ascension LLC, she provides expertise in Women's Executive Leadership, Empowerment, Consulting, and Coaching with a definitive understanding of the differences between Consulting and Coaching. Her ability to collaborate with diverse cultures has brought her to several platforms worldwide. She has also served as a strong community advocate grounded in her faith.
Due to Lulu's specialized knowledge, authority, and insight, she is often solicited to assist businesswomen in Leadership and Ministry. Her years of experience in and out of corporate settings and faith-based organizations have made her a sought-after trainer and mentor. She has been called upon to share profound words of wisdom and knowledge to help women transition into their next level of life to become highly effective in their places of business, ministry, and community advocacy.
Critical outcomes for Lulu's clients are alignment with spirit, authenticity, and unleashing one's Divine Feminine Power. Lulu values innovation, diversity, service, individuality, and equality. She believes "every woman deserves a bright shining life that sings to their soul."
Lulu has co-authored three award-winning books. Her innate ability to reach people with her shining personality also shows up in her writing, leaving readers inspired and empowered.
Naturally philanthropic, "Lulu" also serves on the board of "The Way-Out Ministries INC," a 501c3 corporation, as their Chairperson and Chief Program Officer (CPO).
Contact Info: https://www.revolutionascension.com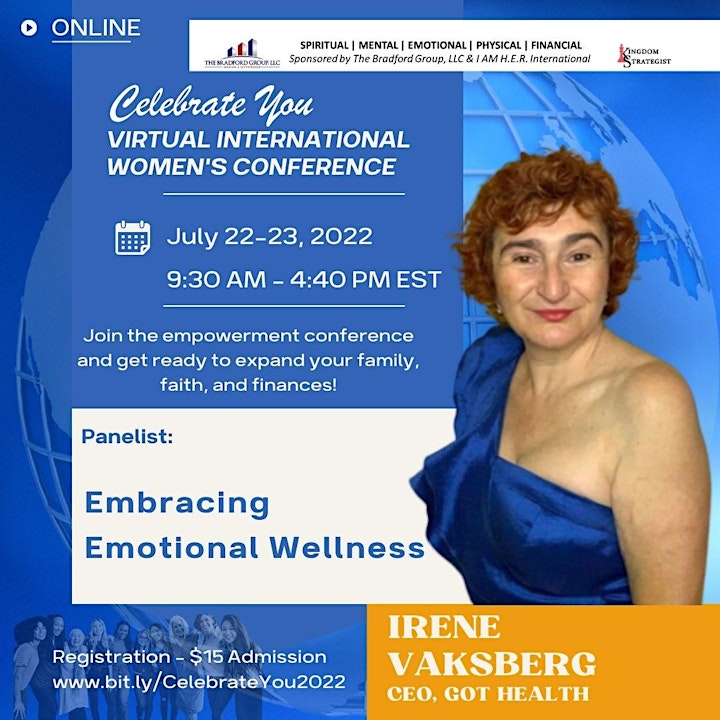 Irene Vaksberg - is an overcomer who has not only survived but is now living victoriously against some incredible odds. Her journey has led her to uncover her purpose of bringing health and healing to others. She is on a mission to change lives through HPT Technology. She wants to spread the message of obtaining drug-free pain relief one person at a time. She is the CEO of GotHealth where she provides neurological wearable technology to help people get their quality of life back. She also works with non-profit organizations to help veterans go from lived-in chronic pain, anxiety, depression, and PTSD to quality of life. You will often see Irene giving our community words of encouragement and motivation dances on Fun Fridays. She is a beautiful light-filled with loving energy
Contact info:
Irene Vaksberg (Facebook)
Email: ivaksberg.business@gmail.com
Website: gothealth.voxxlife.com
Instagram: gothealth_vaksberg
Youtube Channel: https://www.youtube.com/channel/UC4w02IDaV0QEw36w7V1nfhQ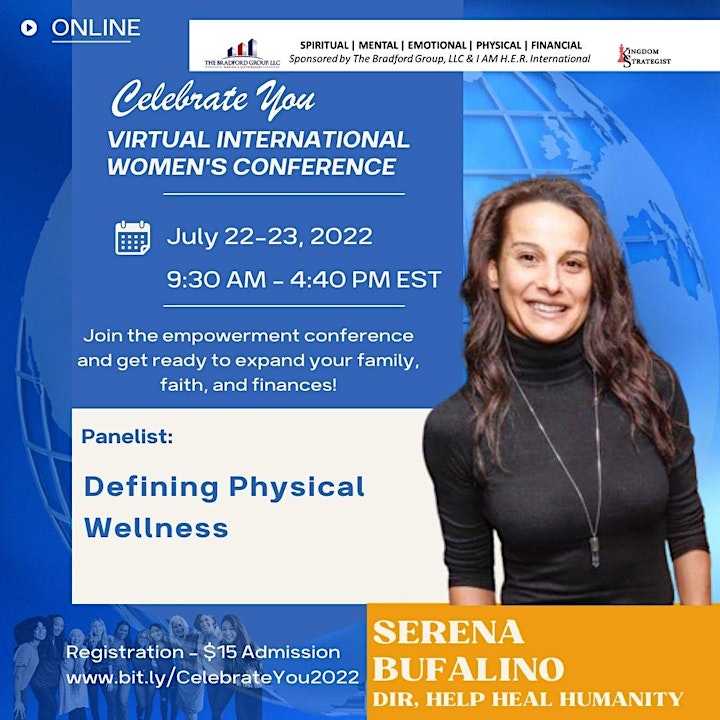 SERENA BUFALINO is a force of nature. She is rooted in service to others and hauls herself over every obstacle using the pitons of hard work, dedication, and determination. What began as a career as a teacher under the Section 23 program with Toronto's at-risk youth, has evolved into a lifetime of service work empowering and inspiring people across the globe.
Serena has taught in detention centers, mental health hospitals, and group homes. In 2011, the Haiti School Building Project was born, when her Section 23 students, insisted "Miss B, you say we can do anything, so let's build a school." In partnership with John Callaghan of Third World Awareness over $100,000 was fundraised and a school in Canaan, Haiti for one hundred students was constructed.
Today, Serena, alongside a group of global movers and shakers, runs Help Heal Humanity and intends to change the world one "yes" at a time. Serena holds a BA from McMaster University.
Contact Info:
Serena@helphealhumanity.org
www.helphealhumanity.org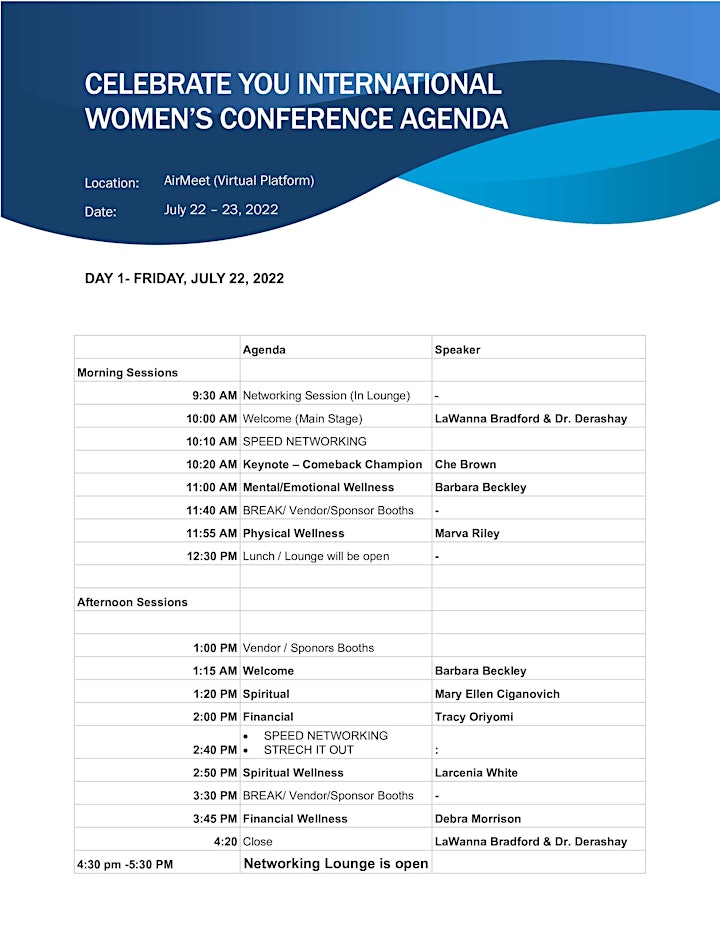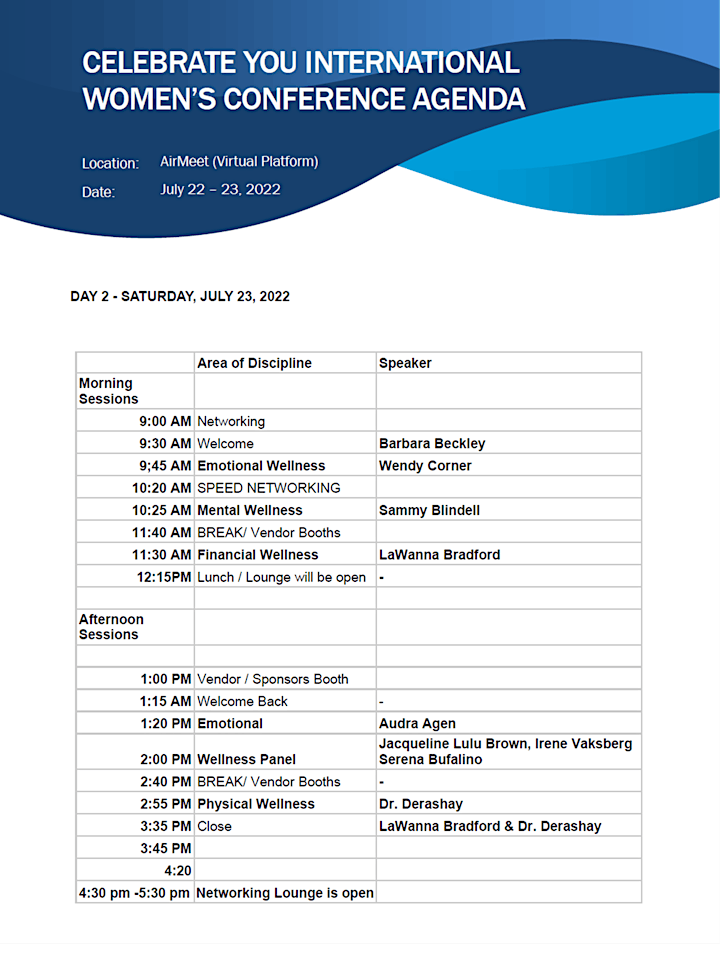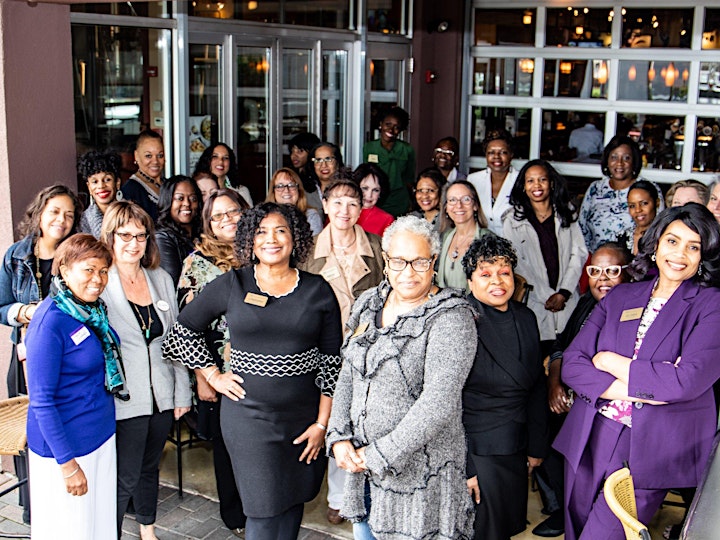 Some of the brilliant women from the Celebrate You Women Embracing Wellness movement.