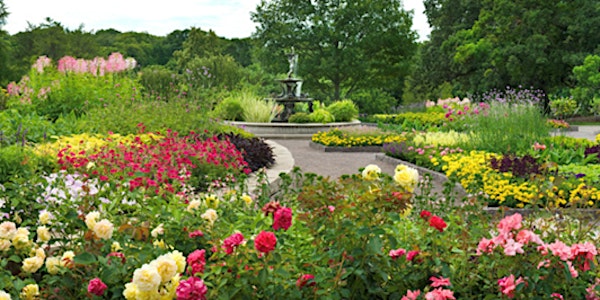 Celebrate with FCSP at the Minnesota Landscape Arboretum
Location
Minnesota Landscape Arboretum
3675 Arboretum Drive
Chaska, MN 55318
Join us for the FCSP Annual Meeting, Dinner and Optional Tram Ride! Virtual Option Available as Well.
About this event
Join FCSP for our Annual Meeting and Dinner at the beautiful Minnesota Landscape Arboretum in Chaska, MN. An optional tram ride is available to the first 15 registrants. Be sure to register for both a dinner and a tram ticket in order to secure your spots. Dinner reservations are limited to 23, so register soon!
We will also offer a Zoom virtual option for members to attend the Annual Meeting. Register for a free Zoom ticket, and you'll receive a link.
Program:
We will have a featured speaker who will share highlights about the Arboretum and its history. The Minnesota Landscape Arboretum, a top visitor attraction, is more than 1,200 acres of gardens and tree collections, prairie and woods and miles of trails. The Arboretum's beautiful gardens and plant collections, nature-inspired exhibits, innovative learning, and events make it a valued community resource and top attraction.
As a non-profit organization, the Minnesota Landscape Arboretum is committed to sharing institutional information with the public, including visitors, members and other constituents who support the Arboretum's mission. A beautiful in-town getaway, an escape to reflect, re-energize or plan for the future. Come to connect with the wonders of nature.
After the speaker, we will hold the FCSP Annual Meeting and Awards Presentation.
Masks are no longer required.
Schedule:
3:00 pm-4:00 pm Tram Ride (Optional, make sure you register for a ticket.) Gather at Tram station in front of main building (Dahlberg Welcoming Terrace) promptly at 3:00 pm. Or you can wander the grounds on your own!
4:00 pm-4:45 pm Social Time in the main building.
4:45 pm-5:30 pm Dinner in the Tea Room
5:30 pm-6:30 pm Program Presentation, Annual Meeting, Awards Presentation (Zoom In for virtual attendees.)
6:30 pm Meeting Ends
Menu:
Garden Salad and Dinner Rolls
Grilled Rosemary Chicken with Roasted Potatoes and Vegetables
Dessert and Beverage
Tickets:
Optional Tram Ride: Free, limit of 15 tickets available
Dinner: $25.00, limit of 23 tickets available
Virtual: Free, unlimited
RSVP Deadline: Registrations are due on, or before, noon on Thursday, May 12, 2022.
Other Details:
You do not need to present anything at the gatehouse upon your arrival. Just let them know that you are here for the FCSP Annual Meeting and the gatehouse team will direct you where to park and enter the buildings.
Location is at the MN Landscape Arboretum, 3675 Arboretum Drive, Chaska, MN, 55318.
Free parking; handicap accessible.
No refunds.