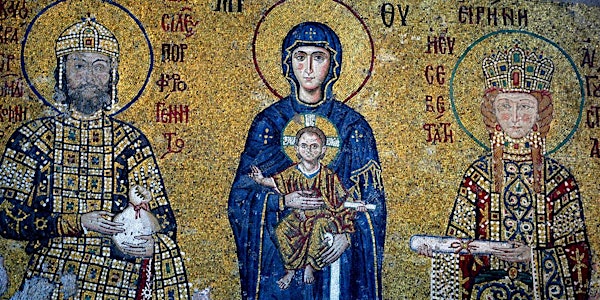 Celebrate "Walking with Mary" with Catholic Poets
Celebration of Advent Contest Winners for "Walking with Mary"
About this event
Celebrate "Walking with Mary" this Advent with Poets and Writers!
A Day for Celebrating Art and Artists this Advent.
Join Maggie Gallagher, Executive Director of the Benedict XVI Institute in San Francisco and Sarah Cortez, President & Founder of Catholic Literary Arts to hear the 2021winners and finalists of CLA's Advent Writing Contest.
Maggie Gallagher, judge of this year's Advent poetry contest, will share her insights into the winning poems, or short prose reflections.
Each winner (first, second and third prizes) will read their poems, then the finalists will read their poems.
The beauty and artistry of these written words in honor of "Walking with Mary" will usher in a holier and more joy-filled Advent Season in expectation of Christ's birth.
Come and share your reactions and insights and get to meet your fellow artists and art-lovers.
Register now to receive the Zoom link. Donations are welcomed but the gift of your attention is appreciated even more.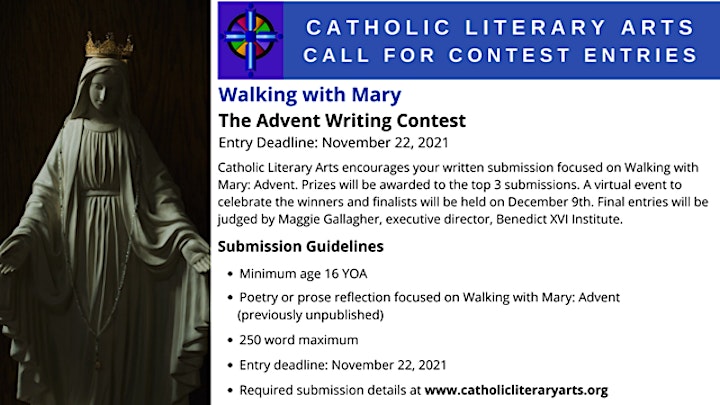 Organizer of Celebrate "Walking with Mary" with Catholic Poets