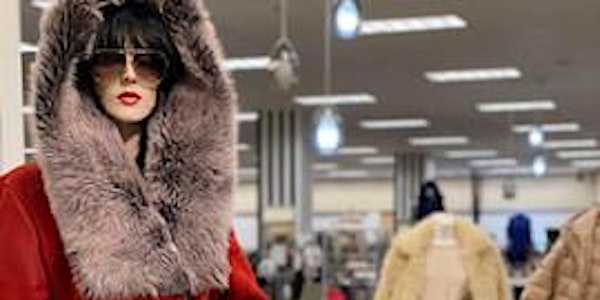 Celebrate Veterans 2022| Fashion Food Fun & So Much More
Veterans daytime party featuring fashion fittings, small plates, craft cocktails, mocktails and so much more.
When and where
Location
Sheyla Vie Collections 5333 Wisconsin Avenue Northwest Washington, DC 20015
About this event
Major hostilities of World War I were formally ended at the 11th hour of the 11th day of the 11th month of 1918 when the Armistice with Germany went into effect. At the urging of major U.S. veteran organizations, Armistice Day was renamed Veterans Day in 1954.
Legislation formally allowing women into the military was passed in 1948 (even though tens of thousands had served in both world wars, and women like Harriet Tubman and Mary Walker had served in the Civil War as nurses, spies, and even soldiers disguised as men). Women Veterans Day is recognized by a growing number of U.S. states that specifically honor women who have served in the U.S. military.
"There are nearly 2 million living women veterans in the United States… Women currently make up approximately 10% of the overall veteran population. The District of Columbia (14%), Virginia (13.6%) and Alaska (13.3%) have the highest percent of veterans who are women.
Sheyla Vie Supports Veterans!
Sheyla Difo Voye is the owner of Sheyla Vie. She began her retail career 25 years ago at Saks Fifth Avenue in Galleria, where she quickly learned what women wear in high fashion, her vision, creativity, commitment, and direction, along with her top sales professionals, have taken her from selling in small boutiques to her current establishment in Chevy Chase.
The Sheyla Vie shopping experience continues to grow as well as her base of loyal clients. So, what is the Sheyla Vie shopping experience? With comfortable seating throughout the store, along with an impressive selection of quality clothing and accessories designs, Sheyla Vie is a shopping event! Sheyla Vie brings back the art of social shopping. Clients receive the VIP treatment expected, and they are invited to bring their friends along to share and enjoy this experience!
https://www.sheylaviecollections.com/
CELEBRATE WITH USMAC and SHEYLA!