Description
Come celebrate 110 years of farming on the Sunnyslope with us!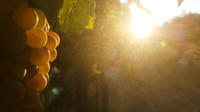 Join us for a traveling wine dinner where guests will enjoy a 4-course meal prepared by the local chef Nate Lindskoog of Tower Grill. This casual, but elegant meal will consist of four 'stations' scattered throughout the winery grounds. Relax with friends and enjoy live music in the beautiful setting of our winery on a perfect summer evening.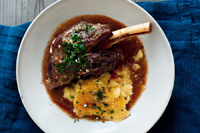 Menu
Blanched grape leaves blended with ricotta cheese smeared across a toasty crostini and drizzled with a roasted grape and balsamic glaze.

Waldorf wraps - Chicken salad with grapes and walnuts in artisan romaine boats.

Red wine glazed pork chops fire roasted with grape vine wood nestled in polenta and caramelized Brussel sprouts.

Vanilla bean panna cotta with grape reduction sauce.
Guests can purchase a bottle of their choice to go with their meal. In honor of our 110th year anniversary we will be featuring select wines such as the newly released 2016 Homestead Red and 2018 Viognier!
Tickets are $55.00 per person and $45.00 for wine club members.
Your ticket will include a four-course meal served throughout the winery grounds with live music for entertainment. Wine is not included in ticket price, but can be purchased at special event pricing. Limited to 50 tickets! All Sales are final – NO REFUNDS. Tickets can be purchased at Eventbrite or in the tasting room, (208) 459 - 7333. This event will be held at Williamson Orchards & Vineyards tasting room, 14807 Sunnyslope Rd., Caldwell, ID 83607.