Description
Join Us...
Celebrate the launch of The Real Food Grocery Guide by Maria Marlowe, in coversation with FRESHMed co-founder, Dr. Robert Graham
You'll discover:
exactly what to eat for health, balanced weight, and longevity

why calorie counting is futile - and what you should look for instead to determine the healthiness of any food

how to decipher food "buzz words" (like natural, grass-fed, wild, organic, gluten-free, etc.) to know which to buy and which to leave on the shelf

how to select and store the most nutritious and delicious produce, every time (no more getting home with brown avocados or tasteless melon)

why the quality of animal-products – such as meat, fish, eggs, and dairy – is crucial, and how to choose the healthiest kinds

how to avoid being duped by sneaky food industry claims and choose the best packaged products

how to shop to save a significant amount of time and money on healthy and organic groceries
Your ticket price include a copy of The Real Food Grocery Guide, and Maria will be signing books after the talk.
Maria Marlowe, CHC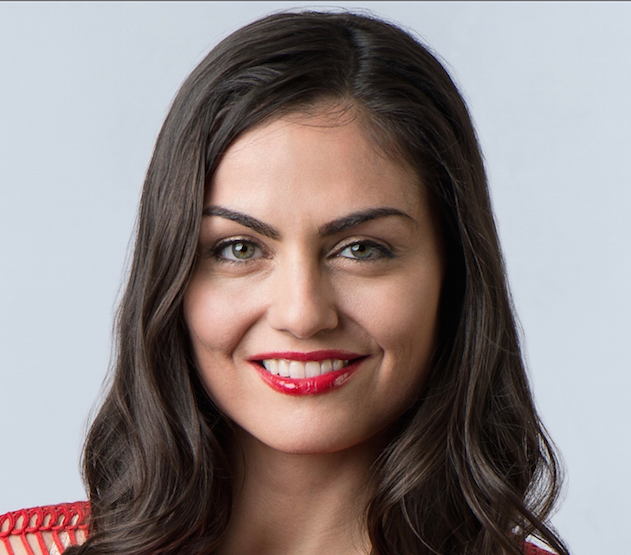 Maria Marlowe wants to change the meaning of the "Standard American Diet." As the founder of an Integrative Nutrition practice, Author, & Speaker she teaches individuals how to improve their health, lose weight and reverse their acne through a real food diet.
She is the Author of The Real Food Grocery Guide (June 2017) and creator of EatHEALTHY, EatBEAUTY, and EatSLIM, functional meal plans and programs which help participants reach their health goals.
Maria has appeared on The Dr. Oz Show, CBS, ABC, and NBC, and has been featured in The New York Times, Vogue, InStyle, Self, and more. She graduated summa cum laude from Fordham University, studied holistic nutrition at The Institute for Integrative Nutrition and plant-based cooking at The Natural Gourmet Institute.
Maria publishes delicious healthy recipes and nutrition tips weekly on mariamarlowe.com and on her instagram: @mariamarlowe
• • • • • • • •
Robert E. Graham, MD, MPH, ABOIM, FACP
Board Certified in Internal & Integrative Medicine & Co-Founder FRESH Med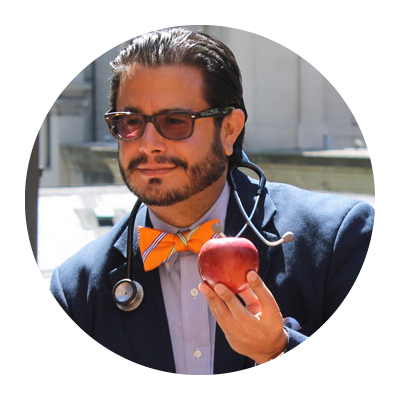 Robert Graham, MD, MPH, ABOIM is a Harvard trained, dual Board Certified Physician in both Internal and Integrative Medicine and is co-founder of FRESHMed. Dr. Graham received his medical degree from the School of Medicine at Stony Brook University Medical Center and completed his residency in Internal Medicine at Lenox Hospital. He received a Masters of Public Health from the Harvard School of Public Health while completing three fellowships in General Internal Medicine, Complementary and Integrative Medical Therapies and Medical Education at Harvard Medical School.
Dr. Graham has dedicated his career to exploring the connection between food and health and is a doctor who grows, cooks and prescribes food as medicine. In 2010, he developed FareWellness, a culinary medicine program teaching doctors how to cook and educating them about whole food plant-based lifestyle. He then created "Victory Greens," the first edible rooftop garden at Lenox Hill Hospital. He is a frequent speaker at conferences including TedxManhattan 2015(Back to Our Roots). His most recent venture is FRESHMed, an innovative integrative medical practice where he is incorporating his roots in integrative and traditional medicine into our modern healthcare system with an emphasis on having greater respect for Food, Relaxation, Exercise, Sleep and Happiness, now that's F.R.E.S.H. Follow him at FRESHMedNYC on Facebook, Instagram and Twitter: @freshmednyc.