Description
Evening Service with Megillah Reading at 7:30 pm
Musical Celebration at 8:30 pm
Come rock the night away at our 60s-inspired Purim Celebration. Featuring Shiree Kidron, the coolest cantor on the East Side, with vocalist Shira Averbuch, pianist Dan Nadel and percussionist Rich Stein.
Ma'ariv service with Megillah reading in the Sanctuary at 7:30, followed by food, drink and a musical celebration in the Social Hall at 8:30. Break out the tie-dye and fringe, as 1960s costumes are encouraged!
Free and open to the public, but register beforehand so we'll have sufficient food and drink for all. And please consider a $10 donation to support the wonderful musical programing at Or Olam!

And we've just announced a Kosher Wine Tasting on Sunday, March 18th. Just in time for Passover, taste a wide range of wines (something for every taste and budget) and purchase wine to be delivered to your home in time for Passover. Check it out!

More about our guest musicans for Purim: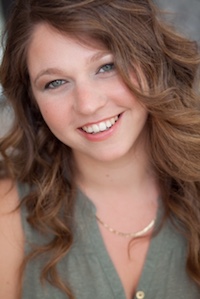 Shira Averbuch - Vocals
Born in Rochester, NY, Shira Averbuch is a true child of the world, who split her time growing up between Washington D.C and Israel. She served as the lead singer of The Israeli Army Band with whom she performed all across Israel and Europe, and graduated with a BFA in Musical Theater from The New School with a minor in Music Therapy.
Shira most recently starred in the new Off Broadway musical, "Evening - 1910," at Axis Theatre to rave reviews. Last year, when Shira played the lead in the new Off-Broadway musical, "Solitary Light," she met award winning guitarist and longtime music director of Blondie, Paul Carbonara. As they worked on the musical, which Carbonara co-wrote and arranged, a special musical connection was made and Paul signed on to produce Shira's debut album.
Inspired by everything from Joni Mitchell, Johnny Cash to Ingrid Michaelson and Norah Jones, Shira's debut album," Till The Sun Comes," is a fairy folk album with a touch of country jazz. All the songs were written by Shira and produced by Paul Carbonara. Two songs off the album are currently featured the new feature film, "Landing Up."
Shira is also a passionate music leader in Jewish communities such as B'nai Jeshurun, Stephen Wise Free Synagogue, Israeli American Council (IAC), and many more. She is grateful to be able to share music as a means of communication, expression and joy! Read more here .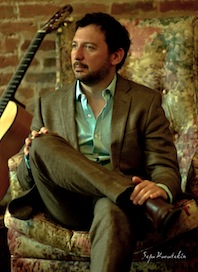 Dan Nadel - Guitar
Dan Nadel is an Israeli-born, New York-based guitarist and composer, whose personal style combines flamenco, jazz, and Middle Eastern influences. He is a bandleader, a solo performing artist, and a collaborator with Tavche Gravche – his multinational neo-Balkan group.
A busy musician on New York's scene, Nadel has also worked with many world-renowned artists, including jazz musicians Chico Freeman, Dave Liebman and Anat Fort, Israeli-French pop star Yael Naim, jazz vocalist Gabrielle Stravelli, opera soloists Chen Reiss and Audrey Majzlin, and genre-crossing musicians from around the world such as Frank London, Ismail Lumanovski, Souren Baronian and Satoshi Takeishi.
Nadel attended the jazz program at the prestigious Thelma Yellin High School of the Arts before completing his three-year army duty as the guitarist for the IDF's Air Force Band. He is a graduate of the BFA jazz program at The New School in NYC.
Since July 2017 Dan has been the music director for Congregation B'nai jeshurun in Manhattan. He established, curated and musically directed "Songs of Sacred Time," a series of Jewish liturgical music concerts at JCC Manhattan, and for the past three years has been partnering with Rabbi Roly Matalon to lead Bo-i Kallah, a monthly Sefarad-Yerushalayim-inspired Kabbalat Shabbat at BJ.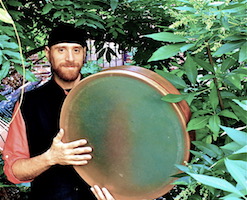 Rich Stein – Percussion
Originally from Virginia Beach, Virginia, percussionist Rich Stein began his musical studies at age nine. His early exposure to drumming came in the forms of concert band and drum corps-style marching band repertoire, rock drumming, and big band drumming. Rich went to college at Berklee College of Music in Boston, Massachusetts, where he studied West African drumming with Joe Galeota and contemporary and traditional percussion styles with Jamey Haddad, with a focus on frame drumming. Rich's training also extended to Ghana, West Africa, where he studied Ewe, Ga, and Dagomba drumming with Emmanuel Agbeli, Shamsudin Adeji, and Alhaji Abubakari Lunna. He also had an extended tour in India, which culminated in a period of study with the Carnatic music master Karaikudi R. Mani.
In 2000, Rich moved to New York, and Brooklyn has been his home for the majority of his time there. Since arriving to New York, he has been busy performing with artists of all kinds, and performing on stages all around the world. His versatility and interest in many styles of music have led him to play with a wide variety of musicians. Some of the artists Rich has performed with are: Richard Stoltzman, Lauryn Hill, Wyclef Jean, Zakir Hussain, Steve Smith, Lila Downs, Howard Levy, Steve Gorn, Innov Gnawa, Basya Schecter, Ustad Sultan Khan, Jamey Haddad, Slavic Soul Party, Gato Loco, Big D and the Kids Table, Clare and the Reasons, Uri Sharlin and the Dogcat Ensemble, Garth Stevenson, Superhuman Happiness, The Sway Machinery, Marco Benevento, The Epichorus, and many more.