Description
Celebrate Our Daughters: Girls Empowerment Conference will be for girls ages 9-18 and mothers. The conference will include a Panel Discussion from Mother's & Teens highlighting the difference in how we think. Comparing important topics from how thing are now and how they were when mothers were teens themselves. This will be an interactive discussion with the panelist and everyone else at the event. Topics will also include ways to learn socially inclusive techniques they can use at school as part of the initiative to end bullying and isolation. They will also have an opportunity to hear from our guest speaker; She Was Made Empowerment and Purpose coach Gail Lee Gardner. The girls will be served a light lunch. The event will feature a fasion show and end with a mother daughter dance.

The goal of this conference is give our girls a platform to discuss issues that are important to them. We want them to feel confident that they can go out into the world and make a difference for their generation. As they prepare to go into the next phase of their lives, whether it be middle school, high school or college, its important to know that they have a support system of strong girls and women who will be there for them no matter what.
​
Girls who feel empowered become women who are empowered and that's the kind of passion that we need to lead the next generation.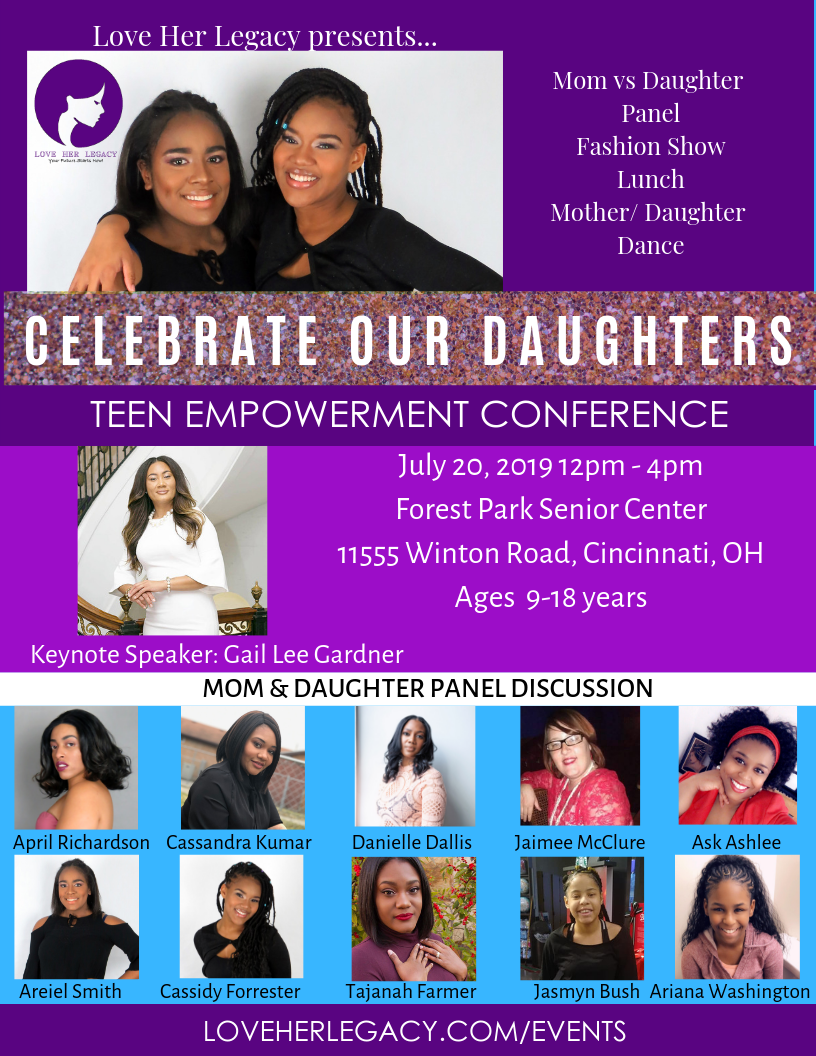 TICKETS ARE AVAILABLE NOW!
AcceptingVendors, Volunteers, and Sponsors.
www.LoveHerLegacy.com