Description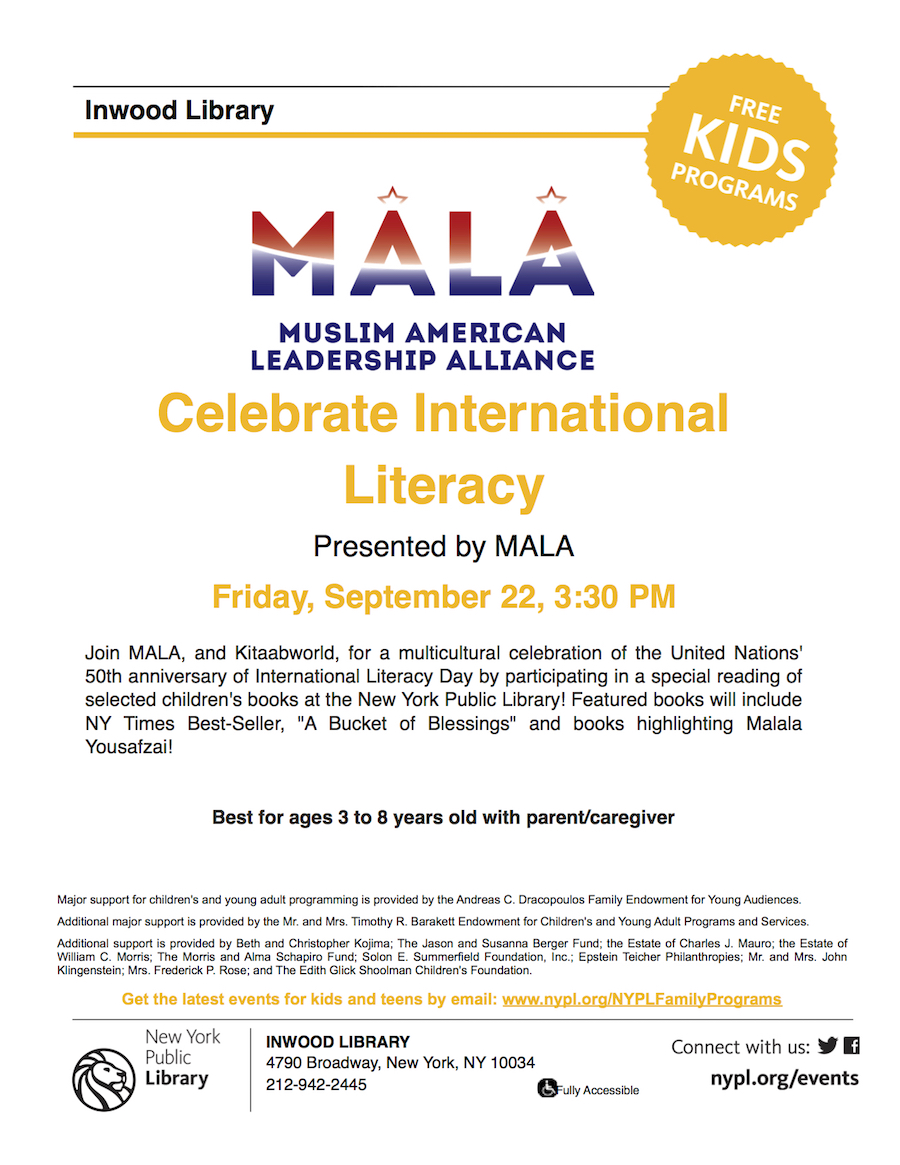 Join MALA, Kitaabworld and Malala Fund for a multicultural celebration of the United Nations' 50th anniversary of International Literacy Day by participating in a special reading of selected children's books at the New York Public Library!

Featured books will include NY Times Best-Seller, "A Bucket of Blessings" and books highlighting Malala Yousafzai!
"Malala is on a mission — a Girl Power Trip — to meet girls around the world, hear their stories and take their messages directly to world leaders. While she can't meet with every girl, she can hear from us!" Ages 3 to 8.

MALA is a civic and community organization committed to promoting individual freedom, diversity, and celebrating heritage. KitaabWorld is an organization dedicated to making South Asian children's literature more accessible.