Celebrate Independence~ Become a Holistic Healer: Sujok Certification: Sund...
Description
International Sujok Association Certification Course
3- Sundays - July 1, 8, 15 1 pm - 6 pm.
Lecturer: Meenakshi Suri, MA Psychology, DIISc Management, Reiki Master, Sujok therapist
Gain independence by learning a holistic system for self-healing and helping to heal others.
Sujok uses a variety of techniques to help heal ailments of mind, body, life and bring the original smile that nature intended.
This is an ideal course for new or experienced healers, for healing self or others, as it is both alternative, and complementary.
:-Course Content:
Correspondence systems on hands, feet, fingers, toes. Standard, Mini, partial: at least 44 reflections of each part and organ of the body.

Systematic steps for healing, making a protocol, and helping the client to become self-reliant.

Theory and Practice- locate points, help to heal with seed therapy, color therapy, ring and jimmy massage, finger ki, moxa.
:-Freebies:
Includes handouts and basic Sujok kit
Tools - seed therapy, massage ring, color, moxa, micro-magnets
:-Benefits:
Small class size keeps it interactive.
We help you to set-up or enhance your healing practice. The mentoring does not stop when the classes end.
:-How does Sujok help?
Sujok combines the essence of all healing systems of the ancient and modern world to enhance the feeling of well-being of mind, body, life.

Sujok therapy is completely natural, respects the body & the client/patients's choices

Holistic : focuses on the whole individual, harmless because it uses correspondence points and uses no drugs

It is easy to learn,and apply for chronic ailments, unexplained or acute conditions, emotions, stresses, first aid prevention.

Sujok naturally helps to heal and prevent acute or chronic ailments.
:-See Meenakshi Suri's interview with Samira Guardia :https://youtu.be/tndMSmQSGLk
Sujok is for everybody, and practiced in many countries. Join this growing community of healers, feel supported and mentored as you set up or expand your practice. Every person who learns Sujok, helps to enhance the smile of this world.
:-Testimonials from students and clients:
Excellent course. This course is well -planned starting with a strong foundation and expanding slowly but keeping a simple and accessible language. It is easy to implement from Day one. ~ Teresita.
I enjoyed the Sujok course, I learned a lot about myself and how to treat many things. I will use Sujok in my acupuncuture pracive.- Liz
I am grateful for your knowledge and your will to share. I will like to cure myself and learn your knowledge and also be able to share it too. Thank you very much. ~ Carmen
"My health was at 8%. In just 2 sessions I am at 55%"- Maria
:-Lecturer- Meenakshi Suri, ISA Certified Lecturer.- the only certified lecturer this side of the country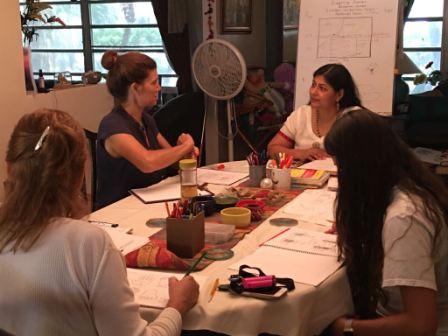 Social Media
sujok.com
indiasujok.com
meenakshisuri.com
https://www.facebook.com/sujok.heal/ Sujok Smile Healing
https://www.facebook.com/sujok.sonrisa.sanar/ Sanar con Su Jok y Sonrisa.
It's not just about learning, but expanding, growing our consciousness ~ and having a lot of fun, wow! moments!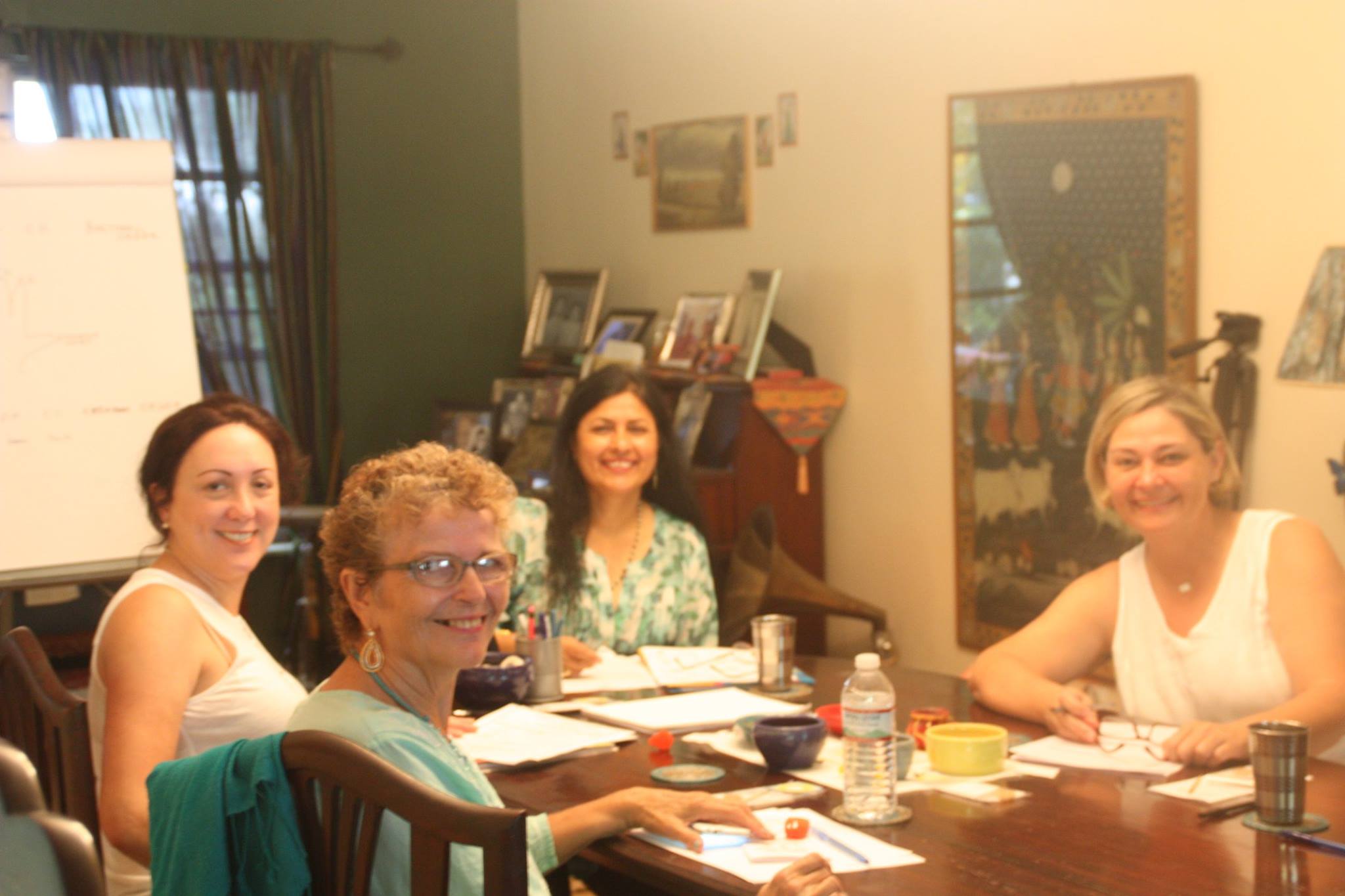 :-FAQs
* What are my transportation/parking options for getting to and from the event?
Free parking available on site
*How can I contact the organizer with any questions?
Contact Meenakshi at 786-474-4242 or write journey.wholeness@gmail.com
* Any other form of payment?
Call Meenakshi at 786-474-4242 or write journey.wholeness@gmail.com
* Any other dates or time?
Contact Meenakshi at 786-474-4242 or write journey.wholeness@gmail.com
-Who can register for this course?
Anyone seeking to start an effective, heart-mind-centered holistic healing practice.
Add to your skills:Acupuncturists, acupressure practitioners, natural medicine practitioners, holistic healers, Reiki healers, yoga teachers, massage therapists, health coaches, caregivers, elder-caregivers, - anyone who would like to add to their healing practice; or learn a new, complementary/alternative system that helps with CHRONIC and ACUTE ailments, and is completely safe and effective for all ages as it uses the 'remote controls' of organs, glands and parts of the body that are naturally placed. in the hands and feet from birth.
"A correspondence system is a peculiar metaphysical (pertaining to information and energy) copy of our body or of its individual part that reflects not only the anatomic structure but the functional state as well.
All correspondence systems of different levels are characterized by their capability to simultaneously receive information about disorder, react to this information by marked increase in pain sensitivity in correspondence points, and produce a curative effect through their stimulation."~ Prof. Park, Jae Woo, A Guide to Su Jok Therapy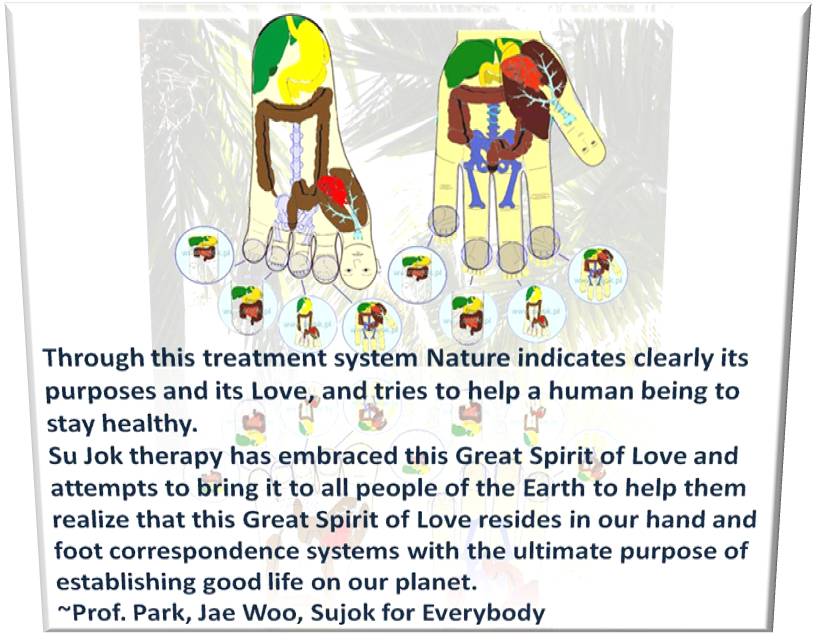 Hands, feet, fingers and toes are a fractal of the energy systems of the body, a gift revealed to all in this light age.
Hands heal because they are not only channels of healing energy, but also remote controls which reflect the whole body. This remarkable system of Sujok is now in Florida, helping to raise the consciousness of the Origin Smile.