Description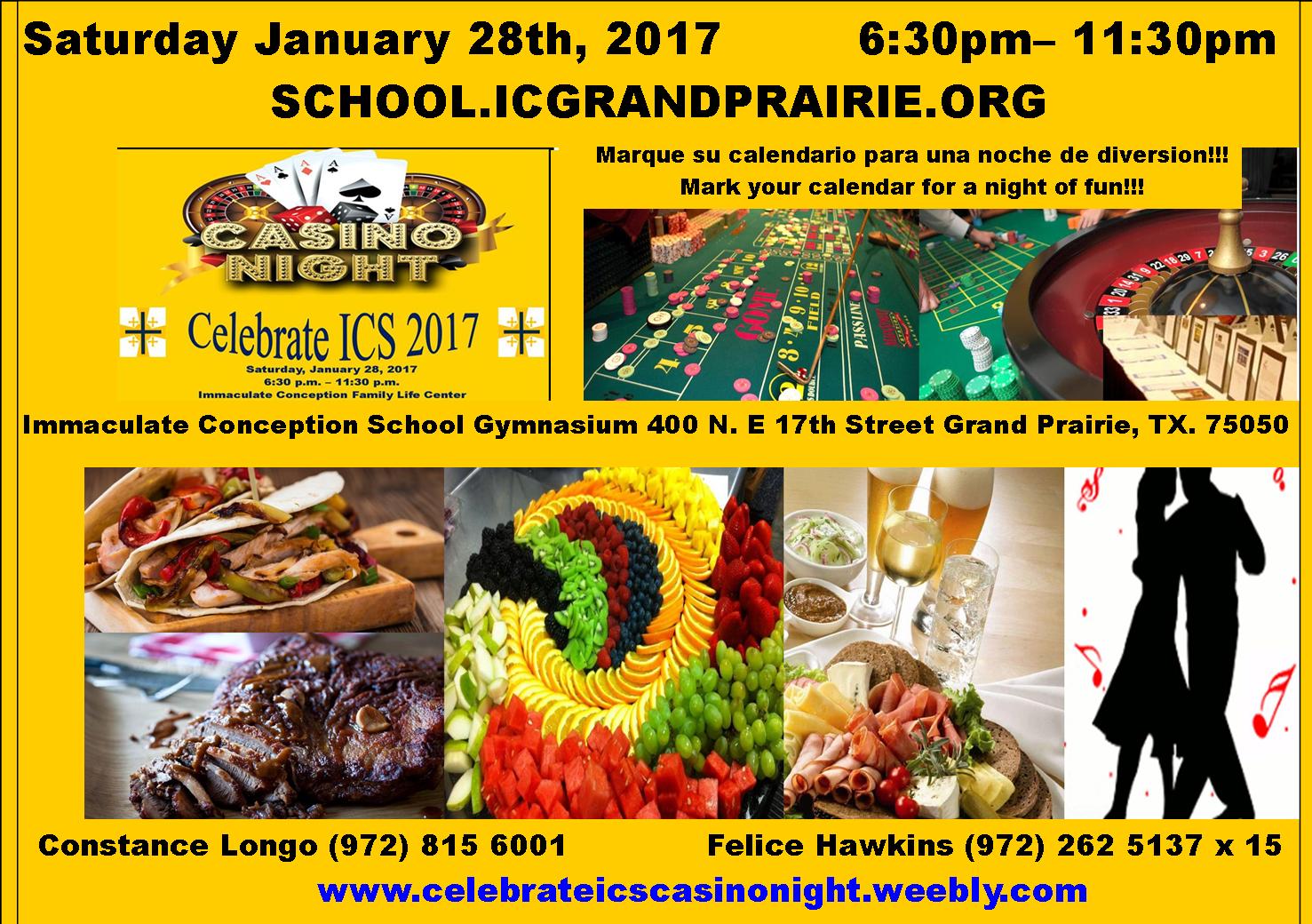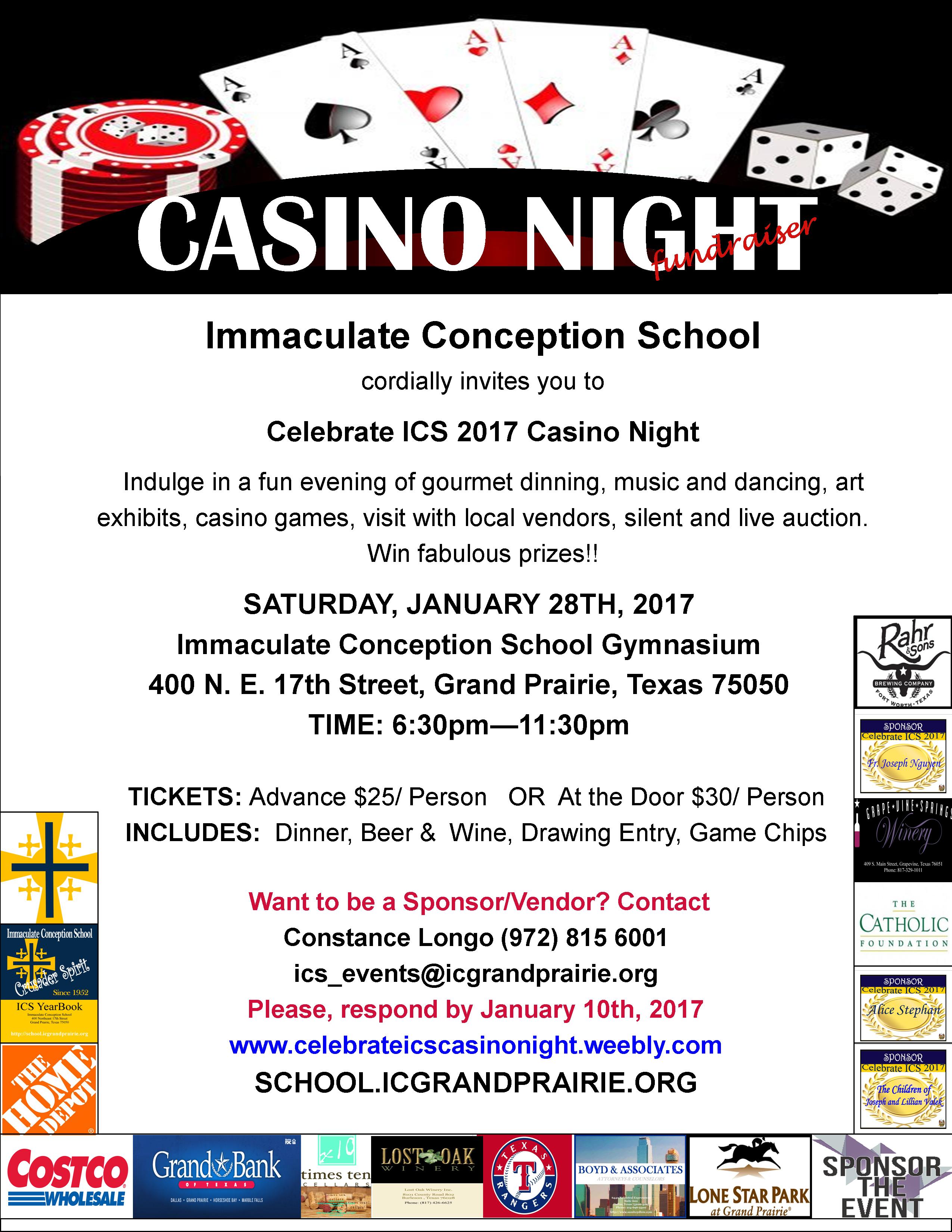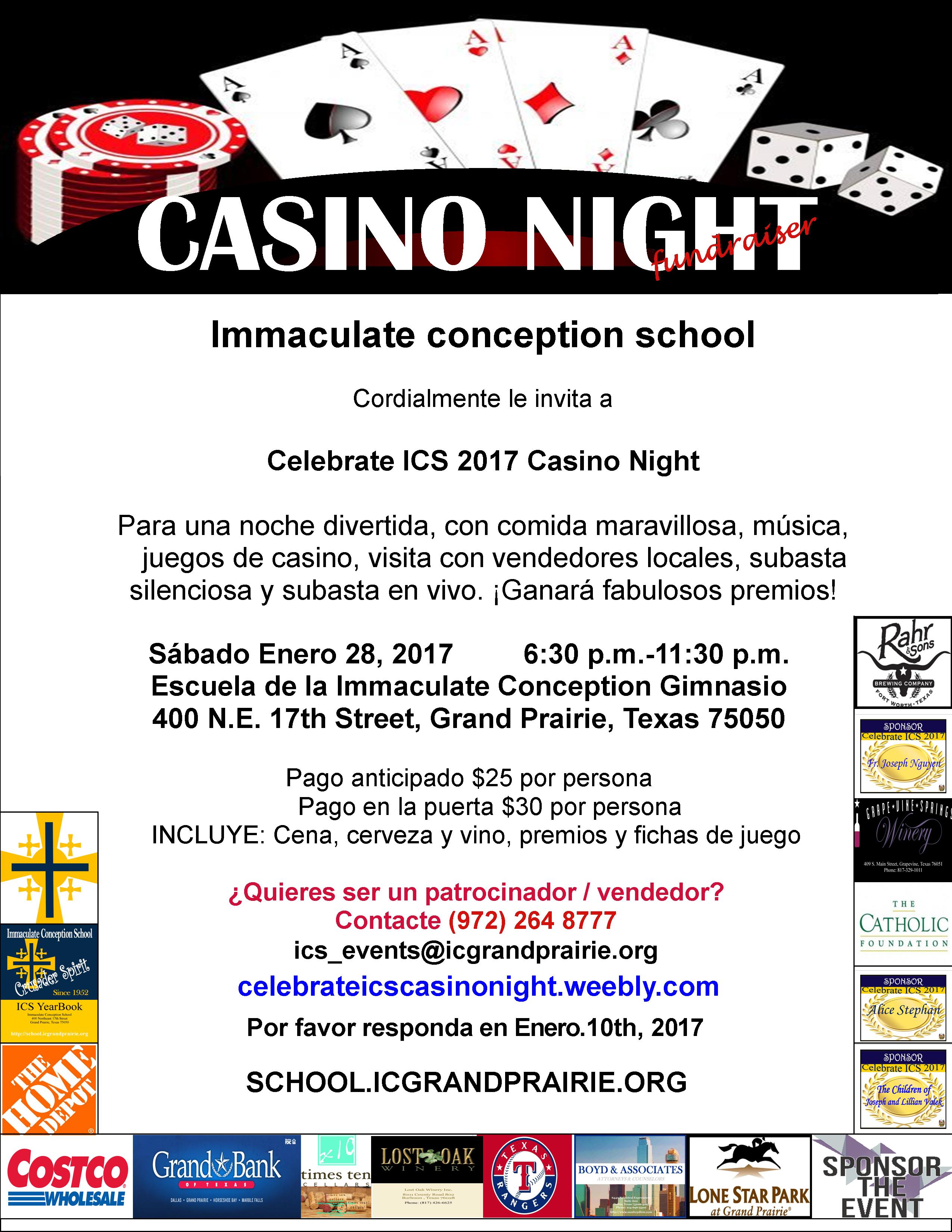 Immaculate Conception School
cordially invites you to
CELEBRATE ICS 2017
An Exciting Night of Tastes & Flares of Grand Prairie
Come for a fun evening of dinner fare, complimentary beer and wine, music, casino games,silent auction and live auction.
Feed your eyes and palates with offerings from unique local vendors as well as listen and move to vibrant music on a night to remember.
Also, receive automatic entry for a raffle drawing with entrance!
http://celebrateicscasinonight.weebly.com/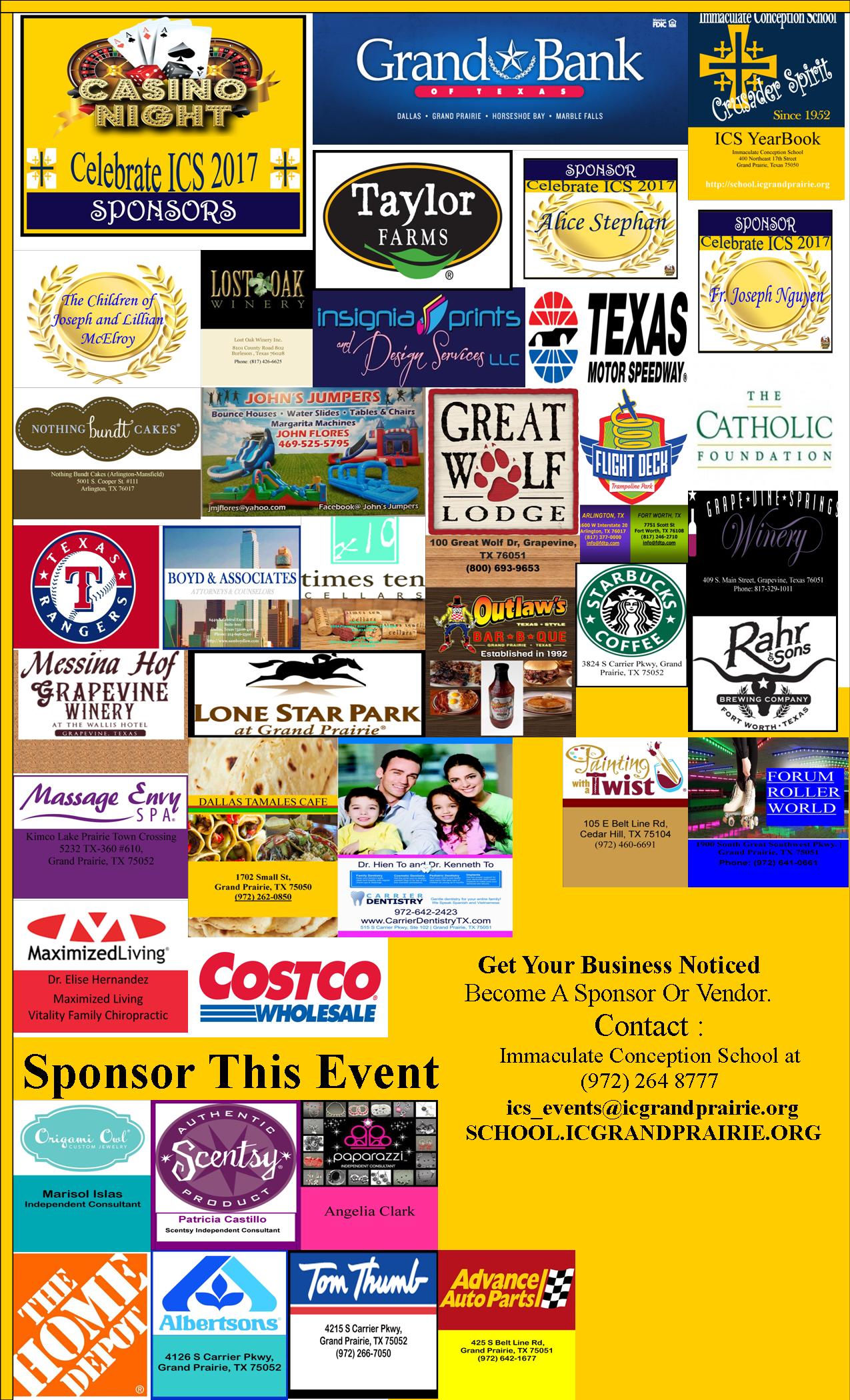 About Celebrate ICS Casino Night
We are Celebrate ICS Casino Night Fundraiser and operate on behalf of our school. Immaculate Conception School, in partnership with parents and the community, strives to educate and prepare our students for the future. It is with your support that we can offer an excellent education to each child in order to form a responsible and active member of our society. We have been providing quality education to our students for 65 years. We are a non-profit 501 (c) (3) organization and rely heavily on grants and contributions for our programs.
​
This fundraising event, Celebrate ICS Casino Night, will be held at the school annually in January and will include an evening of dinner, wine/beer tasting, music and dancing, casino games, and a silent auction. We will market the events to the school, different church communities, our alumni and surrounding cities. We will also promote the events on Guadalupe Radio, Grand Prairie Chamber of Commerce Calendar and in The Texas Catholic. All proceeds will benefit Immaculate Conception School.

The nights activities would include but are not limited to casino games, dancing to vibrant music, gourmet dining, drinks, silent auction and live auction, door prize drawings, vendor booths, art exhibition and some special showcases to name a few.

We have redesigned Celebrate ICS Casino Night to always include vendors in an effort to foster greater community interaction. Most importantly, our goal is to raise funds for our school while producing a gala that ensures a positive experience for all guests from start to finish. Make it a couples' night, a boys' night, girls' night out or simply a fun-filled outing! Come out and indulge Celebrate ICS Casino Night.

Thank you in advance for your generous support!
​ Celebrate ICS Committee