Description
Join Dance Heginbotham and Maira Kalman in celebration of DH's 5th Anniversary and the New York Premiere of The Principles of Uncertainty in BAM's 2017 Next Wave Festival!
Celebration Tickets include:

Admission to the performance in the BAM Fishman Space
Post-Performance Champagne Toast and Dessert Reception on the Fisher Rooftop Terrace
Purchase raffle tickets online or at the event for your chance to win an original sketch by Maira Kalman inspired by The Principles of Uncertainty. All proceeds support performances of The Principles of Uncertainty.
We are thrilled to be returning to the Next Wave Festival as we celebrate our 5th Anniversary and share this new creation with New York audiences. We look forward to seeing you in Brooklyn and raising a glass with you!
Early Bird Tickets: $150 ($100 tax deductible)
After August 25: $200 ($150 tax deductible)
Please note, performance begins at 7:30pm and seating is general admission.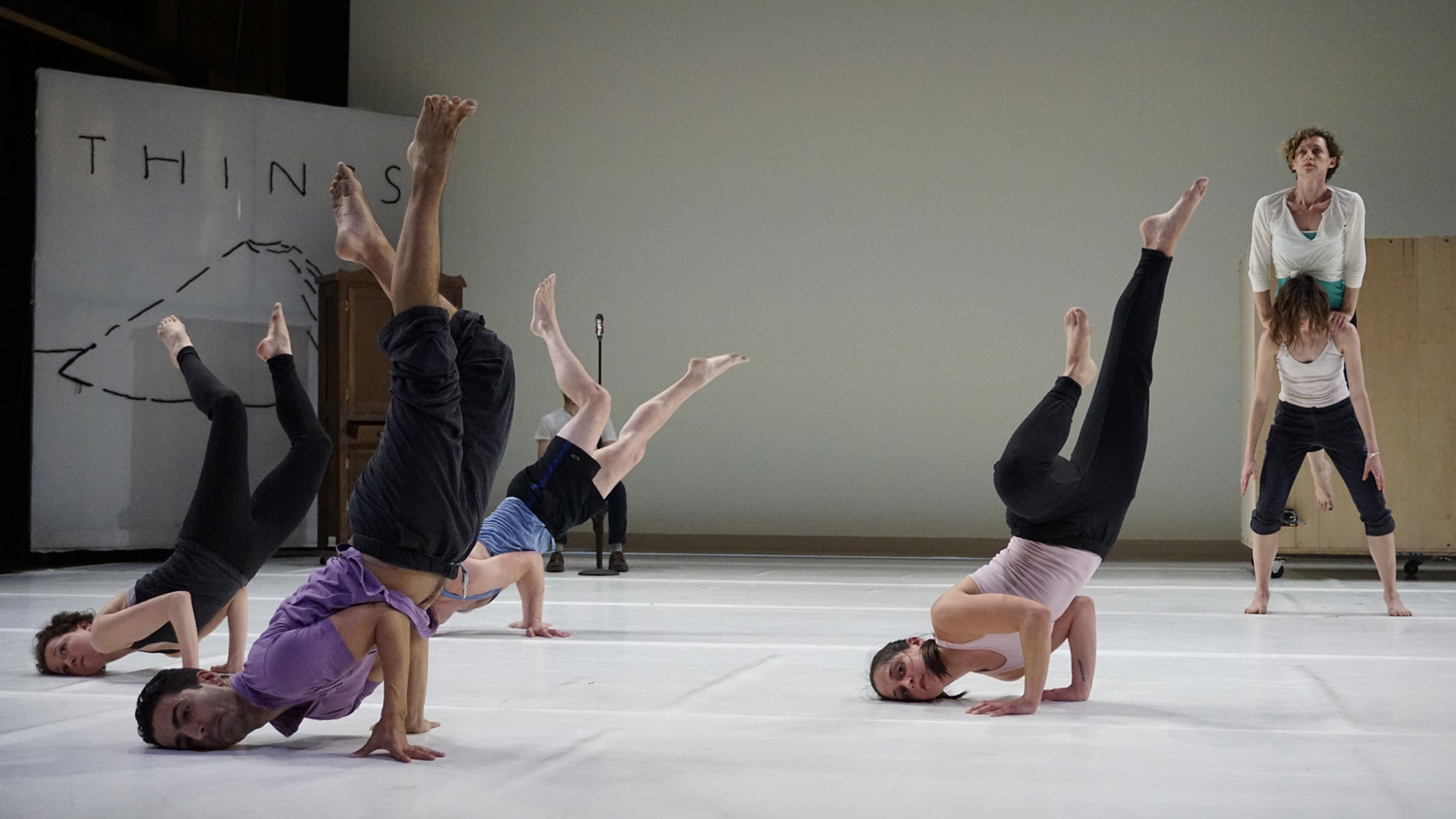 The Principles of Uncertainty is an evening-length collaboration created by choreographer John Heginbotham and visual artist and author Maira Kalman. The work draws inspiration from the highly detailed, intimate worlds created in Maira's paintings and illustrations, particularly from her book, The Principles of Uncertainty. The piece is based on John and Maira's shared interest in the passage of time and its relation to the seemingly mundane objects and experiences that make up our daily lives. These ideas are explored through a series of vignettes that are woven together with John's rich choreography and Maira's unique design elements, set to music composed, curated, and arranged by Colin Jacobsen. Performed by Dance Heginbotham, Maira Kalman, Daniel Pettrow, and members of The Knights.

Photos: David Dashiell, courtesy of Jacob's Pillow Dance; Diego Quintanar.