Description
The Planetary Society and BlackStarr present
Celebrate Curiosity: A Party on Mars
Commemorate the once in a life time landing of the Mars Rover Curiosity with us on August 4th in downtown Pasadena, right across the street from Planetfest!
The raw excitement of planetary exploration is captured at Celebrate Curiosity, with over 1000 of your fellow explorers, friends, party goers, celebrities, scientists, artists, and space enthusiasts. Join us, as we take a thrilling dive into discovering the possibilities at the cosmic frontier in style
Our Martian Party kicks off after the first day of Planetfest and spans two floors for an out-of-this world experience. As you mingle with your friends and make new ones along the way, keep your eyes peeled back for space industry persons of interest from Virgin Galactic, SpaceX, and NASA. During the course of the evening, catch sightings and conversations from the most interesting Space Entrepreneurs, Sci-fi Authors, Screen Stars, and Personalities!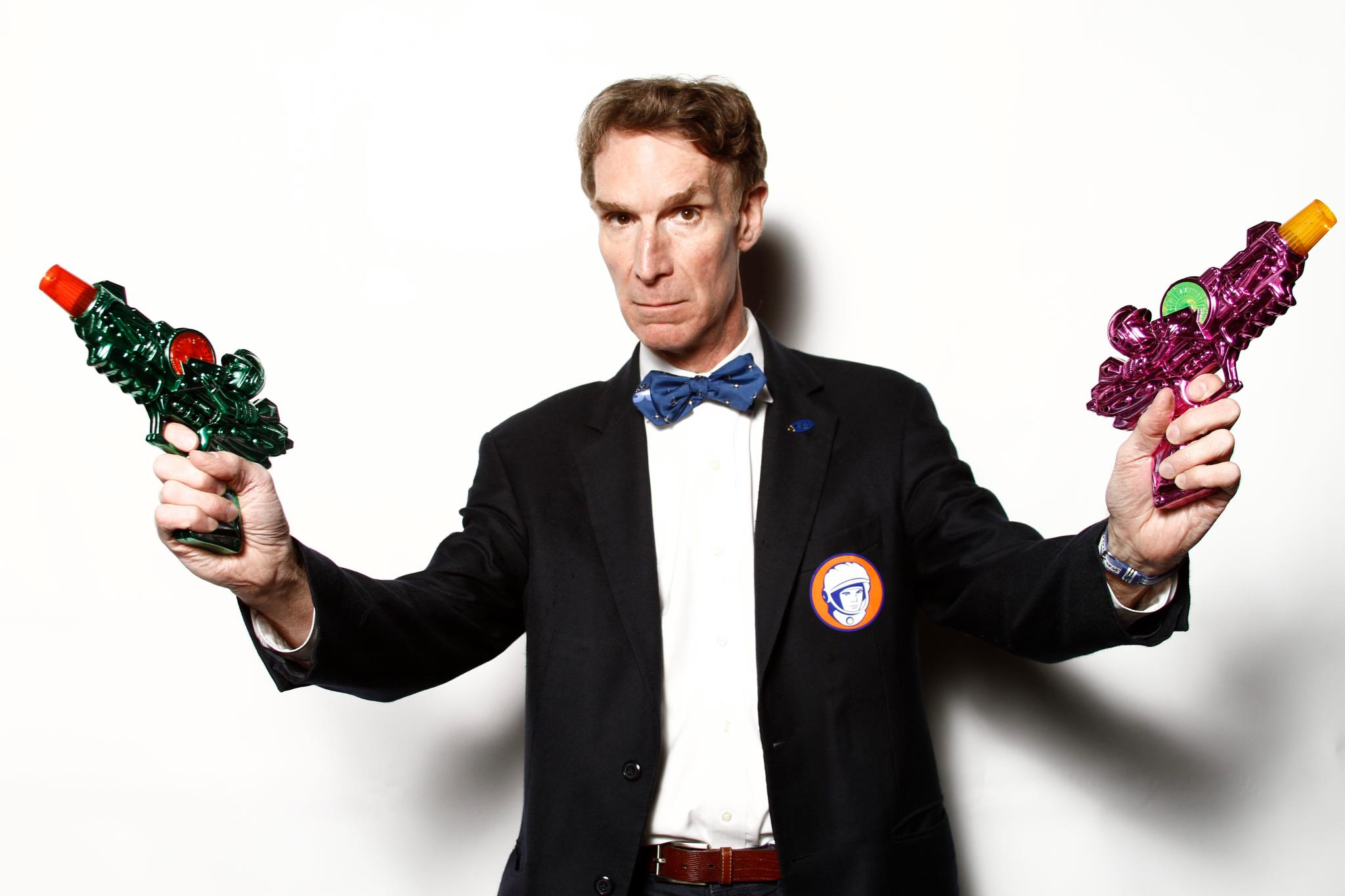 Bill Nye the Science Guy at BlackStarr's Yuri's Night, April 2012
What to expect at Celebrate Curiosity:
Interactive Galactic Art
Get creative with

Andrea Lofthouse

Planetary projections with

NASA JPL's Dan Goods
Beautiful Spaceman renderings from Ryan Stuit of Subtractive
LED Hula

Artists!

Gorgeous Spacecraft models and Spacesuits

Global Effects
Amazing light shows with Syd Klinge's far-out Tesla Coils!
Customized t-shirts with photo print options or original artwork printed while you wait, by Inside the Orange
Socialize with Space Games!
The NASA Mars Rover Landing

XBox Kinect

game

Interactive video games such as The Aero from

GameDesk

Take a ride on

The Spacebike

by Eric Gradman and Robb Godshaw of Two Bit Circus

Play interactuve party games with the

Wise Guys
Make new friends with Interplanetary Twister!
Giveaways and Raffle Prizes!
Gift baskets from ThinkGeek
SpaceGeek T-shirts from The Planetary Society
I Dream of Space will raffle posters and a chance to go to Space!
Adorn yourself

with a selection of complimentary blinky lights and glowy things

Intergalactic Girls

passing out

Space Swag

from the likes of

SpaceX, NASA, and more
Party on Mars!
Get dazzled with spaced out music spun by

Ancient Lasers

and our

Surprise Guest DJs

Outdoor Dance Floor and Reserved seating

Dance to the undulating cosmic lights of the Jellypuss

Enjoy tasty

Martian tacos and cosmic drink specials from El Cholo, Martian hot dogs from Gourmet Quickie, and Martian Pizza from Bella's Pizza.
Short Speaker Sessions!
CEO of The Planetary Society, Bill Nye the Science Guy, hosts breakout talks

Starting at 6pm- Short speaker sessions from prolific space advocates. Speaker slots are assigned the day of the event.

Speakers:

5-10 minutes talks from the following speakers during the time period of 6-8:30pm:

Matt Clausen,

Art Director, NASA JPL, Mars Rover Land

ing game

designer

John Spencer, Founder, Space Tourism Society
Emily Lakdawalla,

The Planetary Society

Jonathan Vos Post, Inventor, Author, Scientist
Melissa Rice, NASA JPL, MSL team

Rob Manning, Flight System Chief Engineer JPL




5-10 minutes talks from the following speakers during the time period of 8:30-11pm:

Bill Nye

, CEO, The Planetary Society

Elon Musk, CEO, SpaceX

George Whitesides, CEO, Virgin Galactic

Reichart Von Wolfsheild,

Host, History Channel's Invention USA

... and a special "Guest" Speaker from NASA
Don't forget to show off your Martian themed apparel and costumes by taking pictures at one of our sassy souvenir Photo Booths

Cosmic DJ Ancient Lasers and the pulsing light show Jellypuss!
We have much more up our sleeves, and will continue to tantalize you with the possibilities of A Party on Mars over the next week!
This is an all ages event, but ticketing for those over 14 is mandatory and tickets are limited!
Parking:
Garage parking is available near the venue.
Dress:
Dress to impress and be sure to wear your intergalactic best!
Our favorite Mars Rover Costume, so far
Intergalactic Girls
Sponsors: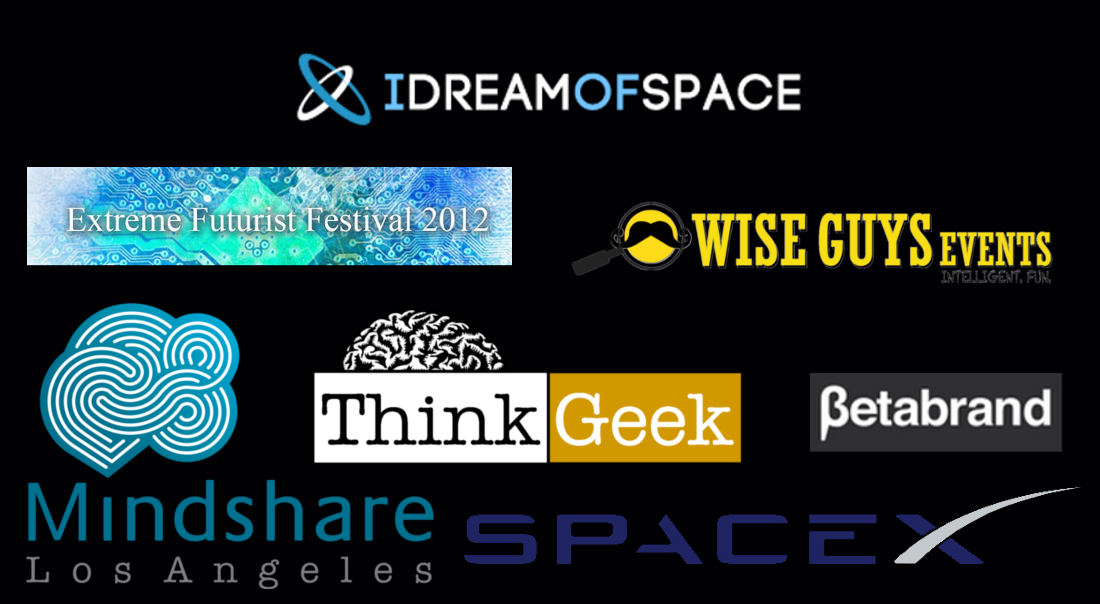 Inquiries:
Contact simone@blackstarrgroup.com for inquiries, involvement, and available sponsorships.
Organizer of Celebrate Curiosity: A Party on Mars!