Description
Join the California Reinvestment Coalition
at our 20th Annual Spring Benefit
Celebrate California Reinvestment

Thursday, April 26, 2018
5:30 to 8:00 p.m.
The Bellevue Club
Oakland, California
Cocktails and Hors d'oeuvres

2018 Honorees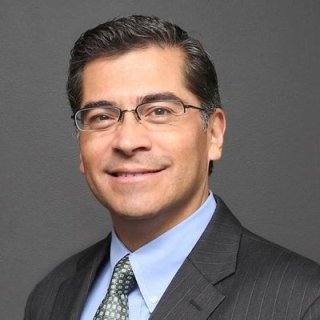 Attorney General of California, Xavier Becerra:
Xavier Becerra is the 33rd Attorney General of the State of California, and the first Latino to hold this office. Attorney General Becerra has decades of experience fighting for working families. He has been at the forefront of California's response to Trump's attack on immigration rights, and has also emphasized the importance of a strong Consumer Financial Protection Bureau. Attorney General Becerra previously served 12 terms in Congress as a member of the U.S. House of Representatives.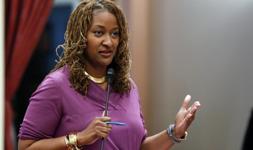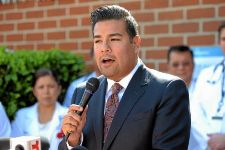 California State Senators Holly J. Mitchell and Ricardo Lara
Senator Holly J. Mitchell has been a long-time champion of laws to end policies that drive families deeper into poverty, with special focus on California's children. The son of Mexican immigrants, Senator Ricardo Lara has been a voice for education, health care for all, clean air and human rights for all Californians. The two Senators from Los Angeles joined forces in 2017 with the Equity and Justice package of bills to address major reforms for juveniles and adults in the criminal justice system, including SB 190, which ended harmful, unlawful, and costly administrative fees against families with youth in the juvenile justice system.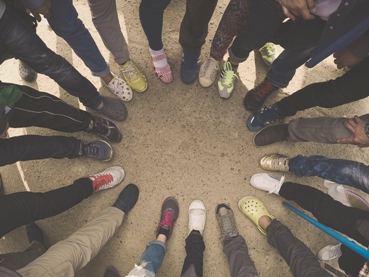 Coalition to End Criminal Justice Fees:
The Coalition to End Criminal Justice Fees aims to end the economic harm by the criminal justice system on California's working families. In 2017, the coalition was instrumental in the passage of SB 190, discussed above. The coalition is made up of twelve advocacy organizations from around the state, and includes young advocates whose first-hand experiences with the juvenile justice system were the backbone of this grassroots organizing success.
CRC Legacy Gold Member Sponsors
Low Income Investment Fund San Francisco
Mission Economic Development Agency


CRC Legacy Silver Member Sponsors

CDC Small Business Finance
East LA Community Corporation

Community Sponsors
Jade
Community Economics, Inc.
Main Street Launch
Topaz
Clearinghouse CDFI
Mercy Housing
Northern California Community Loan Fund
TELACU
Pearl
Bay Area Development Company
MidPen Housing Corporation
Center for Responsible Lending/Self-Help Federal Credit Union
Rural Community Assistance Corporation
Turquoise
California Community Economic Development Assoc.
East Bay Housing Organizations
Opportunity Fund
Peoples' Self-Help Housing


Corporate Sponsors
Platinum
Cathay Bank
Citi Community Development
Diamond
Capital One Bank
Charles Schwab Bank
Comerica Bank
Emerald
Mechanics Bank
US Bank
Sapphire
Bank of America
East West Bank
Ruby
Amalgamated Bank
Bank of the West
BBVA Compass
City National Bank
JPMorgan Chase & Co.
Opal
MUFG Union Bank
Jade
Boston Private
California Bank & Trust
OPORTUN
Umpqua Bank
Pearl
New Resource Bank
Turquoise
Federal Home Loan Bank of San Francisco
Law Office of Todd Espinosa
ABOUT CRC:
Over the past 30 years, CRC has grown into the largest state community reinvestment coalition in the country with a membership of 300 nonprofit organizations working for the economic vitality of low-income communities and communities of color. Among our members are a diverse set of organizations including nonprofit housing counselors, consumer advocates, community organizers, legal service providers, affordable housing developers, small business technical assistance providers, and more.
www.calreinvest.org
For sponsorship opportunities, please contact Jessica Escobar, Operations Manager, at 415-864-3980 or jescobar@calreinvest.org