Celebrate BYMP with Bruce Barth, Simone Dinnerstein and Colin Jacobsen
Sales Have Ended
Ticket sales have ended
Thank you for purchasing a ticket to Celebrate BYMP! We greatly appreciate your support! We will be sending out an email the day of with the concert link. If you can not join live on December 5th, the recording will be available for 7 days after the event. We look forward to seeing you on the 5th!
Sales Have Ended
Ticket sales have ended
Thank you for purchasing a ticket to Celebrate BYMP! We greatly appreciate your support! We will be sending out an email the day of with the concert link. If you can not join live on December 5th, the recording will be available for 7 days after the event. We look forward to seeing you on the 5th!
Celebrate BYMP is a special benefit concert featuring guest artists Bruce Barth, Simone Dinnerstein and Colin Jacobsen.
About this Event

Celebrate BYMP is a special benefit concert to help support Brooklyn Youth Music Project (BYMP). Please join us for a wonderful evening of music with live-streamed performances by jazz pianist Bruce Barth (joined by drummer Owen Howard and bassist Aidan O'Donnell) and classical violinist Colin Jacobsen (Brooklyn Rider; The Knights). In addition, enjoy a special recorded performance and conversation with concert pianist, Simone Dinnerstein. Following her performance, host Larry Blumenfeld will spend a few minutes in conversation with Simone and BYMP artistic director, Kelly Howard, on the importance of music education.
Program to include pieces by Bach, Biber, Paganini and Schubert, along with a surprise, spontaneous set of jazz.
Brooklyn Youth Music Project (BYMP) is a community-based afterschool youth orchestra and jazz ensemble program. We are dedicated to teaching and inspiring musicians of diverse backgrounds, ages 5 to 18, to learn and perform challenging classical and jazz ensemble repertoire. In addition to our school-year long program which offers three levels of orchestra and two levels of jazz, BYMP also offers a two-week intensive summer music camp in July.
We are pleased to currently be offering a hybrid learning experience for both our orchestra and jazz programs this fall. Alternating between online and in-person rehearsals, our young students are staying connected with one another through ensemble music making.
Whether in-person or virtually, BYMP builds character and community through musical excellence!
Visit BYMP website

Thanks to a very generous matching gift from the Double-R Foundation, all donations made during the month of December will be matched dollar for dollar, up to $20,000.
As 2021 approaches and BYMP celebrates its' 10th anniversary of being a small non-profit arts organization offering high quality musical training and ensemble performance opportunities for kids of diverse backgrounds, ages 5-18, we look forward to continuing and enhancing our programs.
It is BYMP's goal to raise $40,000 by December 31st. We need your help in supporting music education for the kids! Whether $5, $50 or $500, every dollar makes a difference.
In a world full of chaos and craziness, music is a much needed healer, now more than ever. Thank you for your generosity and support!
SPECIAL THANKS TO OUR GUEST ARTISTS FOR SHARING THEIR TALENTS AND MAKING THIS CONCERT POSSIBLE!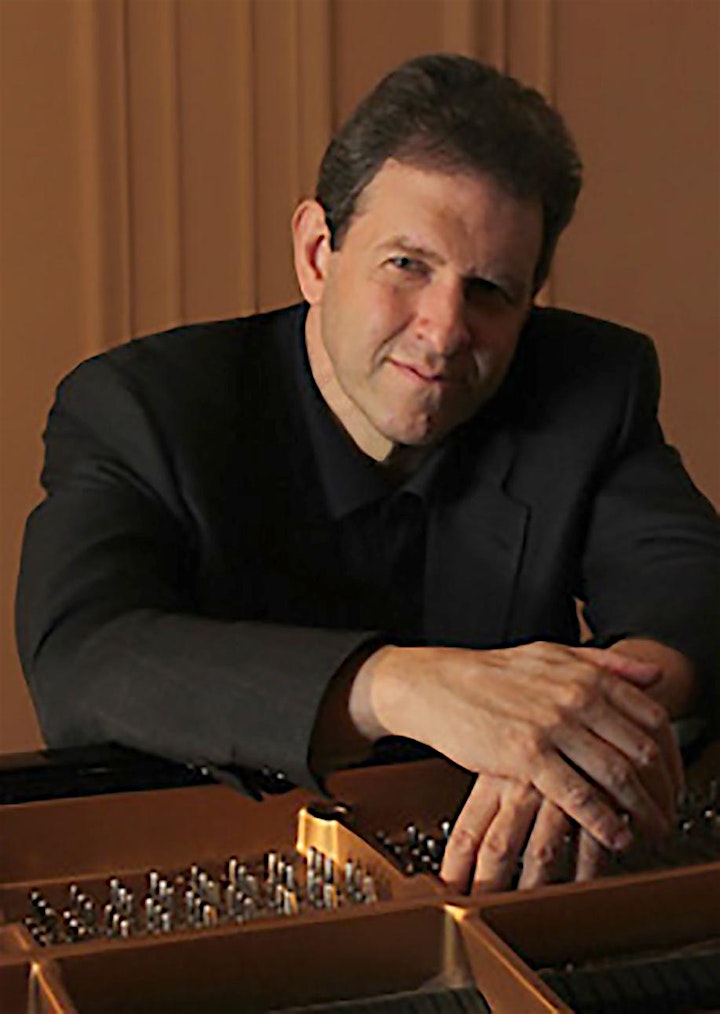 Jazz pianist and composer Bruce Barth has been sharing his music with listeners the world over for more than twenty-five years. In addition to traveling widely performing his own music, he has also performed with revered jazz masters, as well as collaborated with leading musicians of his own generation. And in a recent review in the Newark Star-Ledger, Zan Stewart writes "No one sounds quite like Barth. His solos are characterized by robust swing, his ability to tell a story, and by his rich, beguiling sound."
Originally from Pasadena, California, Bruce arrived on the New York jazz scene in 1988. He has performed on over 125 recordings and movie soundtracks, including fifteen as a leader. And, as a leader of his trio and larger ensembles, Bruce has performed at major venues in the United States, Europe, and Japan. He has led bands at many major venues in New York, The Kennedy Center in Washington, DC, and major festivals in UK, Spain, Sweden, and Portugal.
Finally, Bruce is a dedicated teacher, currently on the faculties of Temple University and Columbia University. He has also given master classes around the globe.
Visit Bruce Barth website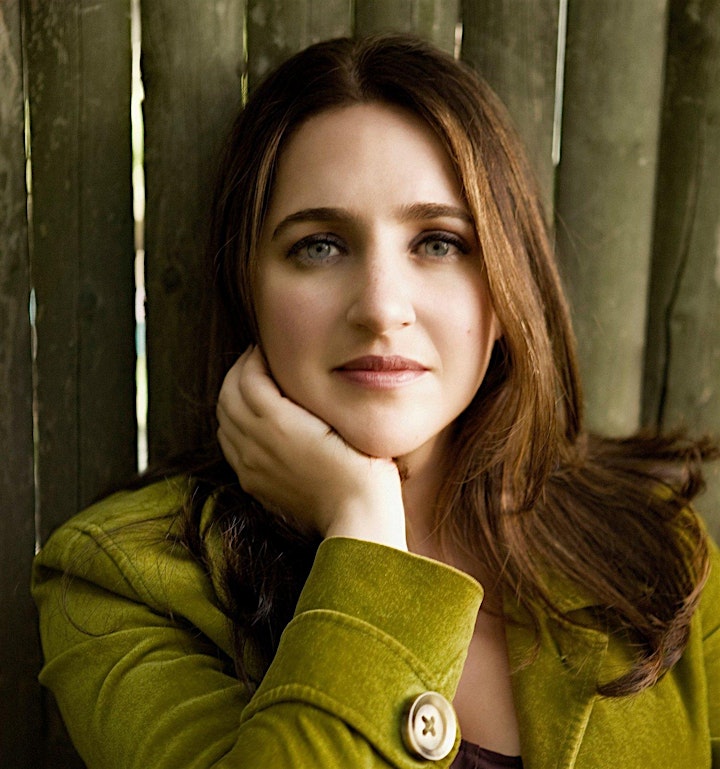 Simone Dinnerstein lives in Brooklyn, New York with her husband, son and dog, less than a mile from the hospital in which she was born.
She is an American pianist who has a distinctive musical voice. The Washington Post has called her "an artist of strikingly original ideas and irrefutable integrity." She first came to wider public attention in 2007 through her recording of Bach's Goldberg Variations, reflecting an aesthetic that was both deeply rooted in the score and profoundly idiosyncratic. She is, wrote The New York Times, "a unique voice in the forest of Bach interpretation."
Since that recording, she has had a busy performing career. She has played with orchestras ranging from the New York Philharmonic to the Melbourne Symphony and has performed in venues from Carnegie Hall to the Seoul Arts Center. Her ten albums have all topped the Billboard classical charts. The Washington Post writes that "ultimately, it is Dinnerstein's unreserved identification with every note she plays that makes her performance so spellbinding." In a world where music is everywhere, Simone hopes that it can still be transformative.
Simone founded Neighborhood Classics in 2009, a concert series open to the public and hosted by New York City Public Schools to raise funds for their music education programs. She also created a program called Bachpacking during which she takes a digital keyboard to elementary school classrooms, helping young children get close to the music she loves. She is a committed supporter and proud alumna of Philadelphia's Astral Artists, which supports young performers.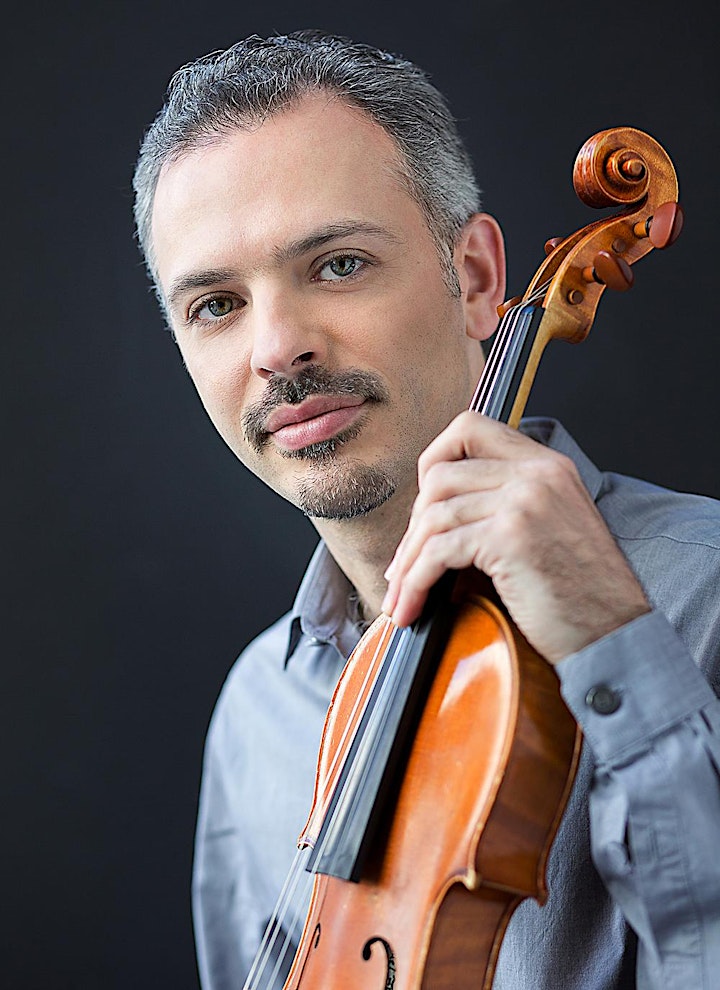 Violinist and composer Colin Jacobsen is "one of the most interesting figures on the classical music scene" (Washington Post). An eclectic composer who draws on a range of influences, he was named one of the top 100 composers under 40 by NPR listeners. He is also active as an Avery Fisher Career Grant-winning soloist and a touring member of Yo-Yo Ma's famed Silk Road Ensemble. For his work as a founding member of two game changing, audience-expanding ensembles – the string quartet Brooklyn Rider and orchestra The Knights – Jacobsen was recently selected from among the nation's top visual, performing, media and literary artists to receive a prestigious and substantial United States Artists Fellowship.
A graduate of the Juilliard School and the Royal Conservatory of the Hague, Jacobsen's principal teachers have included Doris Rothenberg, Louise Behrend, Robert Mann and Vera Beths. He received an Avery Fisher Career Grant in 2003. As a violin soloist, Jacobsen was "born to the instrument and its sweet, lyrical possibilities" (New York Times). He has collaborated with orchestras including the New York Philharmonic and San Francisco Symphony, and has premiered concertos by Kevin Beavers and Lisa Bielawa. He has regularly appeared with the Chamber Music Society of Lincoln Center, at Bargemusic, and as a member of the Metropolitan Museum Artists in Concert, besides enjoying cross-disciplinary explorations with dance and theater companies including the New York City Ballet, Mark Morris Dance Group, and Bill T. Jones/Arnie Zane Dance Company.
Visit Colin Jacobsen website
THANK YOU TO OUR EVENT SPONSORS
TABLE 87 and WET WHISTLE WINES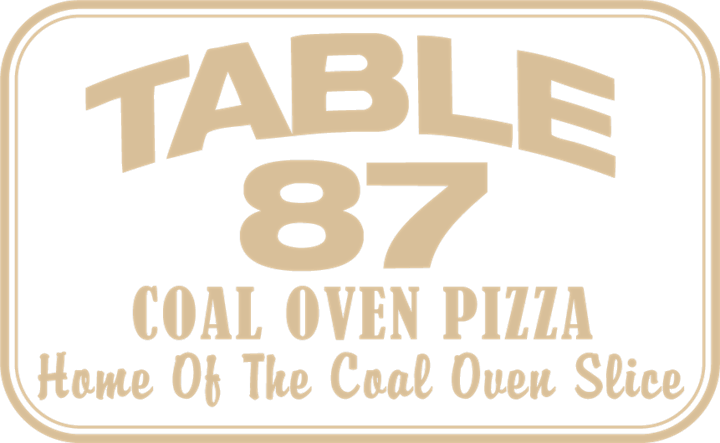 No place in the world is more famous for great pizza than New York City. And to be more specific, Brooklyn, NY. Family owned & operated since 2012, we crowned Table 87 "The Home of the Coal Oven Slice" when we opened our first brick and mortar restaurant. We've come a long way since then, and we now own and operate three brick and mortar pizza shops in Brooklyn, NY.
New Yorkers can get the pizza they crave, by the slice or the whole pie. And you can too, no matter where you live!
Making it easy for people to enjoy their favorite pizza made us kinda famous. Our fully cooked frozen pies have been featured on ABC's Shark Tank and can be found in many local supermarkets, and online. Doing it right is the trick. At Table 87, we've perfected the coal oven pizza, and we figured out a way to share it with the world.
Visit Table 87 website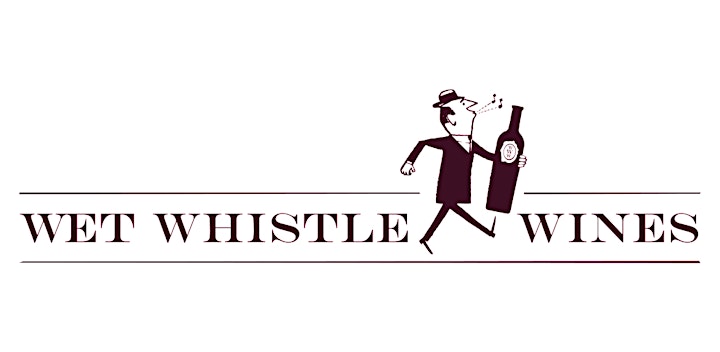 Long time Brooklynites, Cory Hill and Megan Mardiney love being a part of the Red Hook community. Wet Whistle Wines showcases wine and spirits that tell a story and always taste good, really, really good. No matter what — Wet Whistle Wines is the place for the everyone, with bottles that are easy on the palate and on the wallet.
Cory Hill has more than three decades experience in the hospitality business. He has spent the past 9 years in wine & spirits sales, working with wine stores and restaurants in and around the five boroughs. Cory's wine expertise is driven by taste, and he is expert in uncovering unknown gems.
Megan brings to Wet Whistle Wines her three decades of experience in design and marketing to create and lead the shop's special events, as well as all business marketing, advertising and communications. Previously they were the owners of Grace Restaurant in TriBeCa.
While Cory and Megan have worked in every borough of New York City, they are grounded in Brooklyn, where they have lived since the 1980's, with their two kids, cats and dog Raven.
They are thrilled to welcome Red Hook and the surrounding Brooklyn community to Wet Whistle Wines!
Date and Time
Location
Refund Policy