Celebrate 4 Years in Business with 5 Nines and the Hillsborough Education F...
Description
Why we're celebrating...
We are thankful to all of our supporters that helped keep us in business these last 4 plus years..

We are taking this time to put the focus on a group that has allowed us to give some of our gratitude back to the community..

These last 4 years we've been working as a mentor with the Take Stock in Children program run by the Hillsborough Education Foundation where we met Rashad whom was just getting started as a freshman.
Come Celebrate
We invite you to celebrate with us and the Hillsborough Education Foundation to learn more about their program and how you might consider getting involved. There will be music, dancing, a cash bar, and snacks provided by Sono Cafe, a Mise en Place company..
Proceeds
100% of ticket sales will be presented to the Hillsborough Education Foundation, a Florida non-profit 501(c)(3)
If you're not able to attend, please consider making a donation (click the tickets button, then choose donation).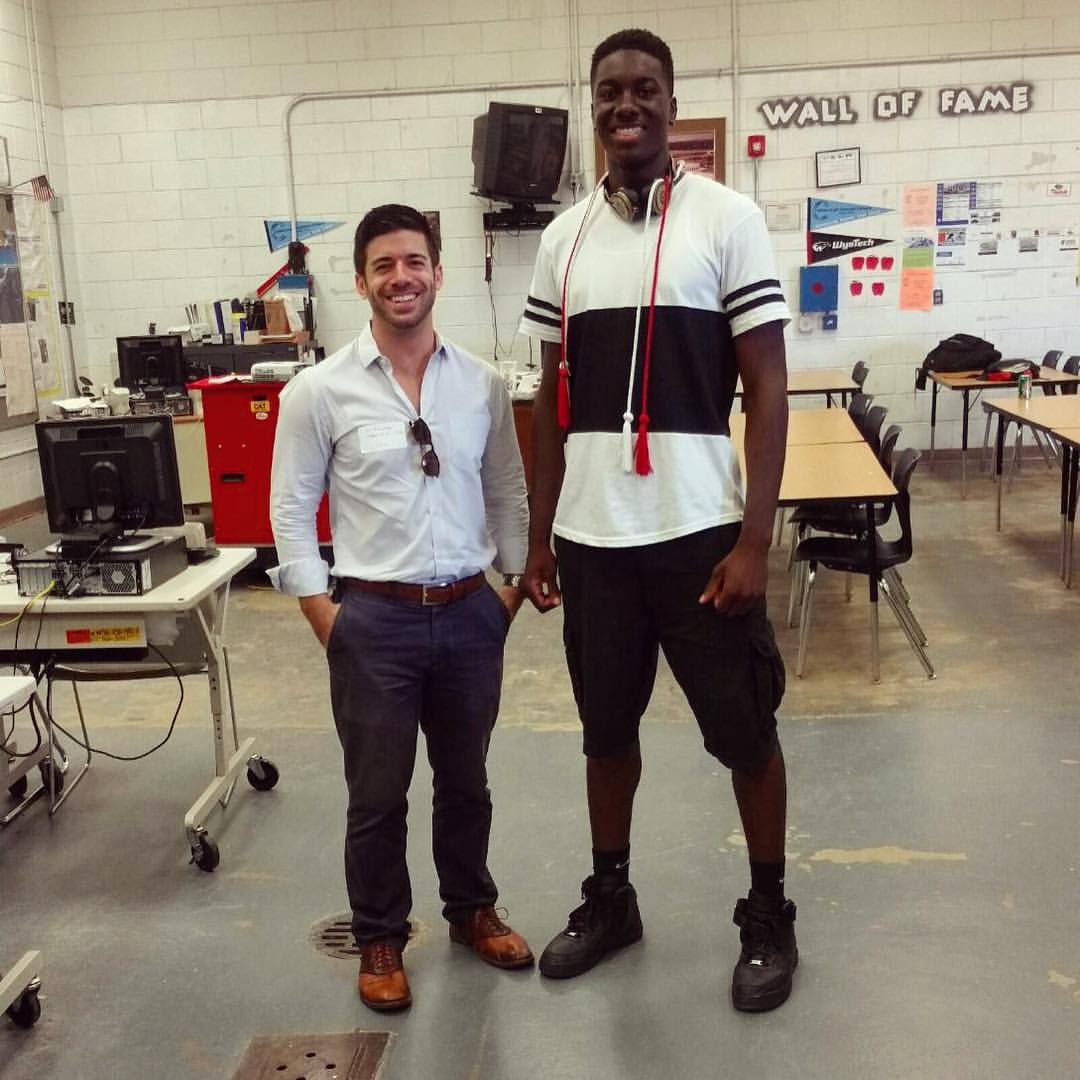 Rashad and I on his last day as a Senior and heading to FAMU to start a 5 year MS Mechanical Engineering program #4yearsstrong
Information about the

Program and Organization..



Hillsborough Education Foundation
The Mission of the Hillsborough Education Foundation is to engage business and community partners in the support of Hillsborough County Public Schools and the academic achievement of all its students.
Our Vision is that Hillsborough County will be recognized for its excellent public schools and as a community committed to having every one of its students succeed.
The Hillsborough Education Foundation runs a program every year that connects mentors with low income/at risk students whom have recevied a scholarship for college provided by the Take Stock in Children Program...


Take Stock in Children program
The Take Stock in Children program provides the promise of a college scholarship, a caring mentor committed to the development of each student's gifts and continuous involvement from skilled student advocates who engage in educational/career counseling. Because we work in partnership with the Hillsborough County School District, we are able to deliver an immensely personal program to students who are seeking a better life.
Scholarships
Obtaining the college scholarship is a long-term goal that is achieved through years of hard work. Every student is promised a Florida Prepaid scholarship as long as they live up to the requirements we set.

Mentoring

Throughout the high-school years, students build meaningful
relationships with others who deeply care about their success, and help them reach their full potential. During weekly mentoring sessions,
students set goals, build positive values and develop academic skills to help them excel in their schoolwork.

College Success Coaches

As a student transitions through high school, trained College Success Coaches from HEF monitor key academic indicators and ensure the
student stays on track for high-school completion.

College Readiness Workshops

HEF provides workshops focused on skills and information needed for high school and college success. These workshops will help get students college ready, conduct college tours to view life on campus and assist with the
college application process.

Classroom Supplies

HEF further assists low-income students with free school supplies and classroom resources to enhance learning opportunities in the classroom throughout the school year.



A sincere Thank you from us, hope to see you there..