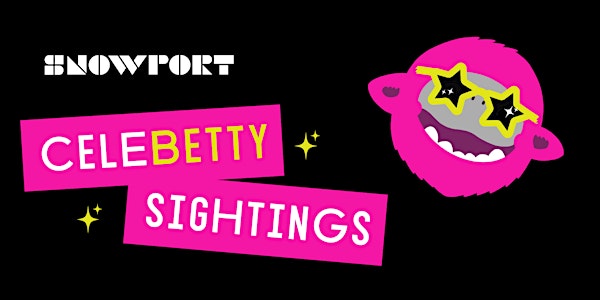 CeleBETTY Sightings
Fresh off the plane from the Himalayas, Betty the Yeti is BACK.
When and where
Location
One Seaport Courtyard 60 Seaport Boulevard Boston, MA 02210
About this event
After a summer of rest and relaxation in the Himalayas, Betty the Yeti has returned to SNOWPORT.
As a high profile cryptozoological creature, Betty can be quite elusive. (Don't call her camera shy, she just doesn't like to be caught without her fur fluffed.) Luckily, we've got the TMZ scoop.
From December 5th through February 13th, Betty will be in One Seaport Courtyard every other Sunday from 12:00 - 3:00pm. Stop by to grab your paparazzi pics, confess your undying love, ask her to be the face of your brand - she's a star, she's heard it all before.
Dying to get your hands on the Betty the Yeti merch that sold out across the globe after its feature in InStyle? Show Betty's agents (you may recognize them as the Seaport ambassadors) a retail receipt from a purchase of $50 or more at participating stores to receive some of her exclusive swag.
Participating retailers include:
Convenient parking can be found at the One Seaport Garage located at 75 Sleeper Street.
This event is brought to you by @seaportbos.