Description
Join us and help test and implement innovative curriculum change efforts and collaboratively transform plans into tangible action.
This event is intended to be different than a traditional conference or workshop by focusing on two aspects:
Ensuring that participants are committed to putting time and energy towards developing an engineering curriculum project at their institution, and

Laying the foundation for tangible action.
Participants will share proposals for ideas or projects they are excited about and have the capacity for implementing at their own institutions, followed by an 'unconference' of flexible space for collaborating on next steps, and ways the CEEC can provide support.
We are hoping 3 – 5 projects will emerge, and that with additional support from the CEEC we will develop a network of people working together to tackle problems that are systemic across the Canadian Engineering Education landscape.
To provide an overarching context and ensure participant goals are aligned, the high-level event theme will be: "What should the future of engineering curriculum and different teaching approaches look like in Canada?". We conducted a poll to identify what themes people are most interested in for potential projects, with the results as follows: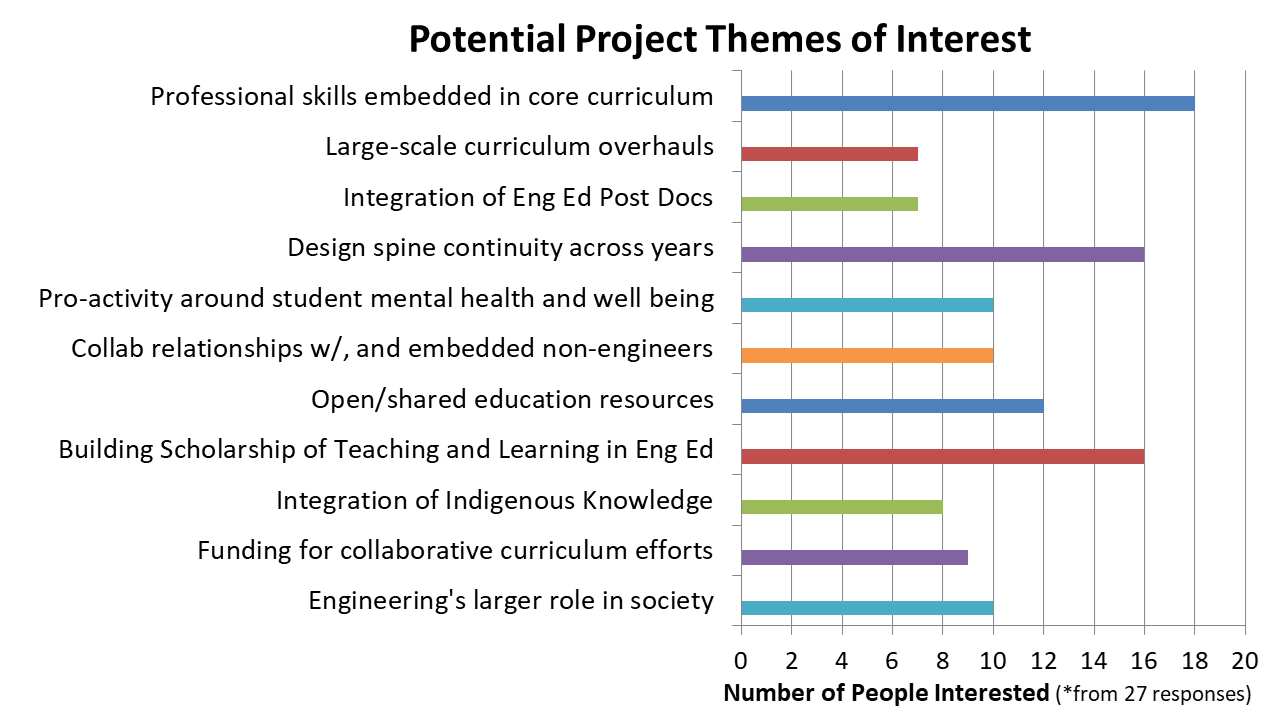 Click here for more details in the original Project Buildathon document
Click here for an overview of the Candian Engineering Education Challenge