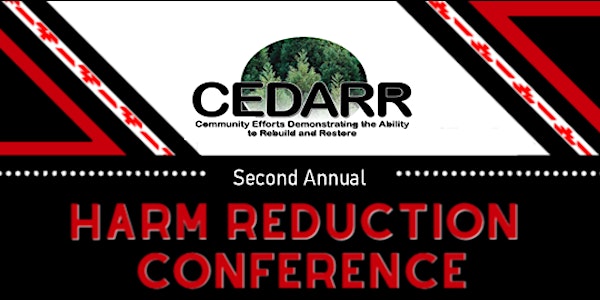 CEDARR Presents Our Second Annual Harm Reduction Conference
This conference is a culmination of harm reduction efforts via indigenous approaches and what that meant during the pandemic era.
About this event
Look for an email inviting you to the conference platform via Pathables in the next two weeks. Be advised it will come to the address you register with so make sure that your information is properly filled out. Group registration is not an option so if you are wanting to register several people from one place make sure they each individually sign up. Thank you and we look forward to seeing you!