Join our virtual and interactive family-style cooking class as we make this cedar plank salmon with orzo tabbouleh!
About this event
Elevate your summer cooking by preparing your salmon on a cedar plank. The flavorful sumac, mustard rub and light smoke from the cedar plank will result in a tender and scrumptious salmon filet. This paired with the orzo tabbouleh's fresh herbs and lemon is the perfect pairing for a delicious summertime meal.
Unleash your inner chef and learn how to prepare a variety of great dishes. Join alongside our Breville community as we learn directly from our amazing chef partners from @with_homemade.
Whether using your home oven, or your highly coveted Breville Smart Oven Air Fryer Pro, we'll help you turn your creations from good to great! Class will include some insider tips and hacks to improve your results with your Breville appliances to help you truly master every moment in the kitchen. You'll also have direct access to the chefs and Breville support to ask questions and receive real-time answers and the ability to be on-camera to really amp up the fun. Cook along and join in, or watch and take notes to cook later.
Recipes will be sent out a minimum of 2 weeks prior to the event date. Recording links will be shared within 24 hours after the class. So no worries if you can't join us live or run late. You still get access to all the good stuff!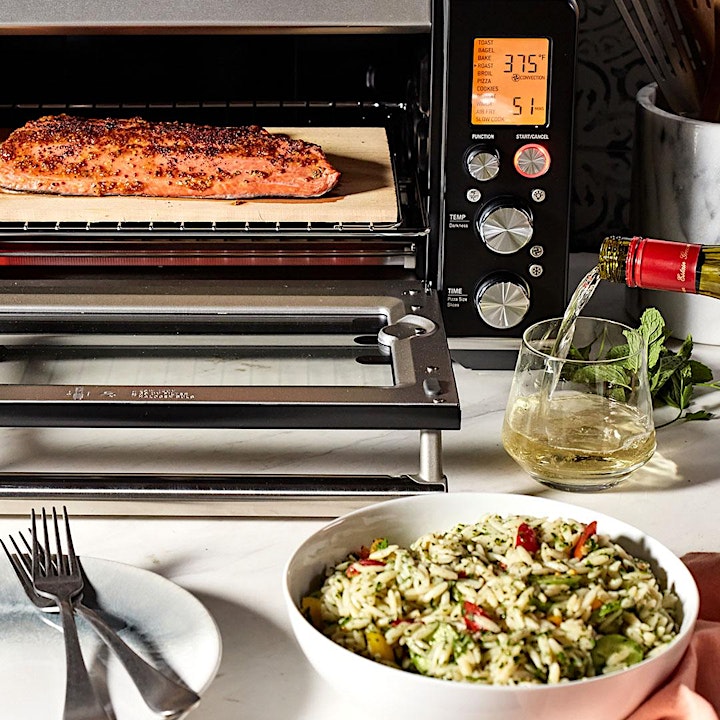 Virtual Setup Recommendations
Best viewing is seen via large monitor(s) vs. a handheld smartphone.
Laptop/Desktop with audio and video capabilities.
High Speed Internet Access
Best experience is to set-up next to you in your kitchen as you cook along and ask questions as we go
Event Ticket Details
By signing up for this complimentary event, you are opting in to receive Breville and Crate & Barrel marketing emails. You can unsubscribe from these emails at any time.
This event will be recorded.
For any questions leading up to the event (substitutions, etc.), reach out to partner.events@breville.com.
About With Homemade
The Chefs at Homemade have always believed that you don't need to be a professional chef to create a delicious meal. These Chefs place a focus on sustainability, simple home cooking, and education. Homemade Chef's goal is to make cooking more accessible for everyone, and protect the environment while inspiring millions to experiment with food at home.
Homemade's mission is to create online cooking classes that are approachable, engaging, friendly, and above all, fun! While a memorable cooking event is definitely about the food, at Homemade, there is so much more to the experience. Working right alongside our professionally trained chefs allows all our attendees to interact with them, ask questions, and learn just what it takes to make a delicious home-cooked meal.
Learn more about withhomemade